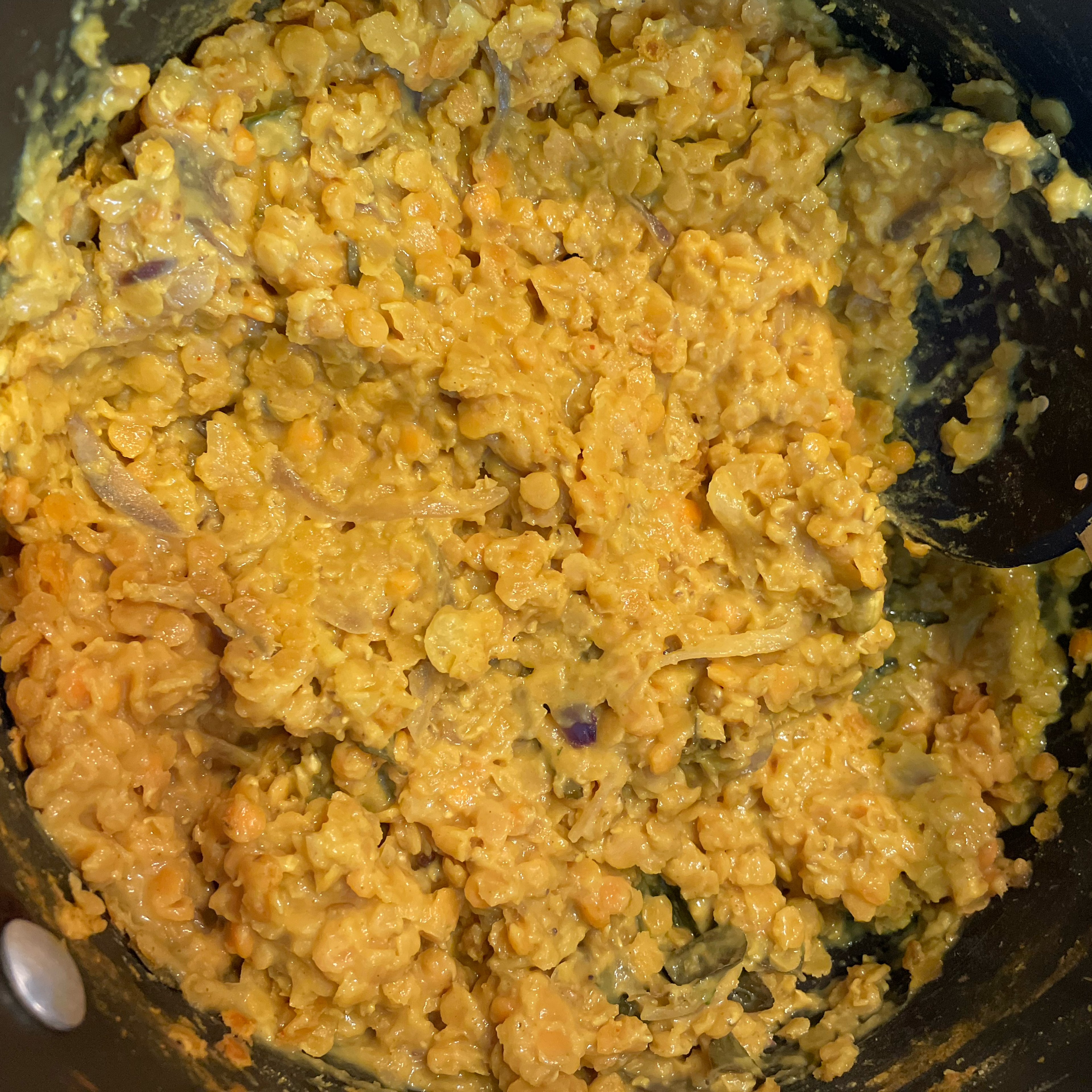 Parippu (red lentil) curry
"Most Srilankan dishes are accompanied by a lentil curry. Parippu is comparable to Indian dhal curries, yet distinctly different in taste. It goes well as a side dish with meat or fish curry, or just mixed with rice and veggies as a quick lunch or dinner. If you prefer a version with less calories, you can omit the tempering, or add the curry leaves and garlic during step 2."
Ingredients
black mustard seed (optional)
garlic (grated, optional)
Step 1/ 4

50 ml

red lentils

150 ml

water

Add lentils and water to a pan (1 portion lentils to 3 portions water) and bring to boil.

Step 2/ 4

⅓ tsp

salt

¼ tsp

ground turmeric

⅓ tsp

curry powder

⅛ tsp

cayenne pepper

Add turmeric, cayenne pepper, curry powder and salt. Stir well and cook on medium heat until lentils are soft (10min).

Step 3/ 4

Add coconut milk and boil briefly, allow to cook on low heat for another 5min.

Step 4/ 4

⅛

onion (optional)

⅓ tsp

black mustard seed (optional)

⅓ sprig

curry leaf (optional)

⅓ clove

garlic (grated, optional)

Tempering (optional): Fry curry leaves, onion and garlic in a small amount of oil. Add a table spoon of the parippu to the pan, fry briefly and add to the parippu.

Enjoy your meal!
More delicious ideas for you