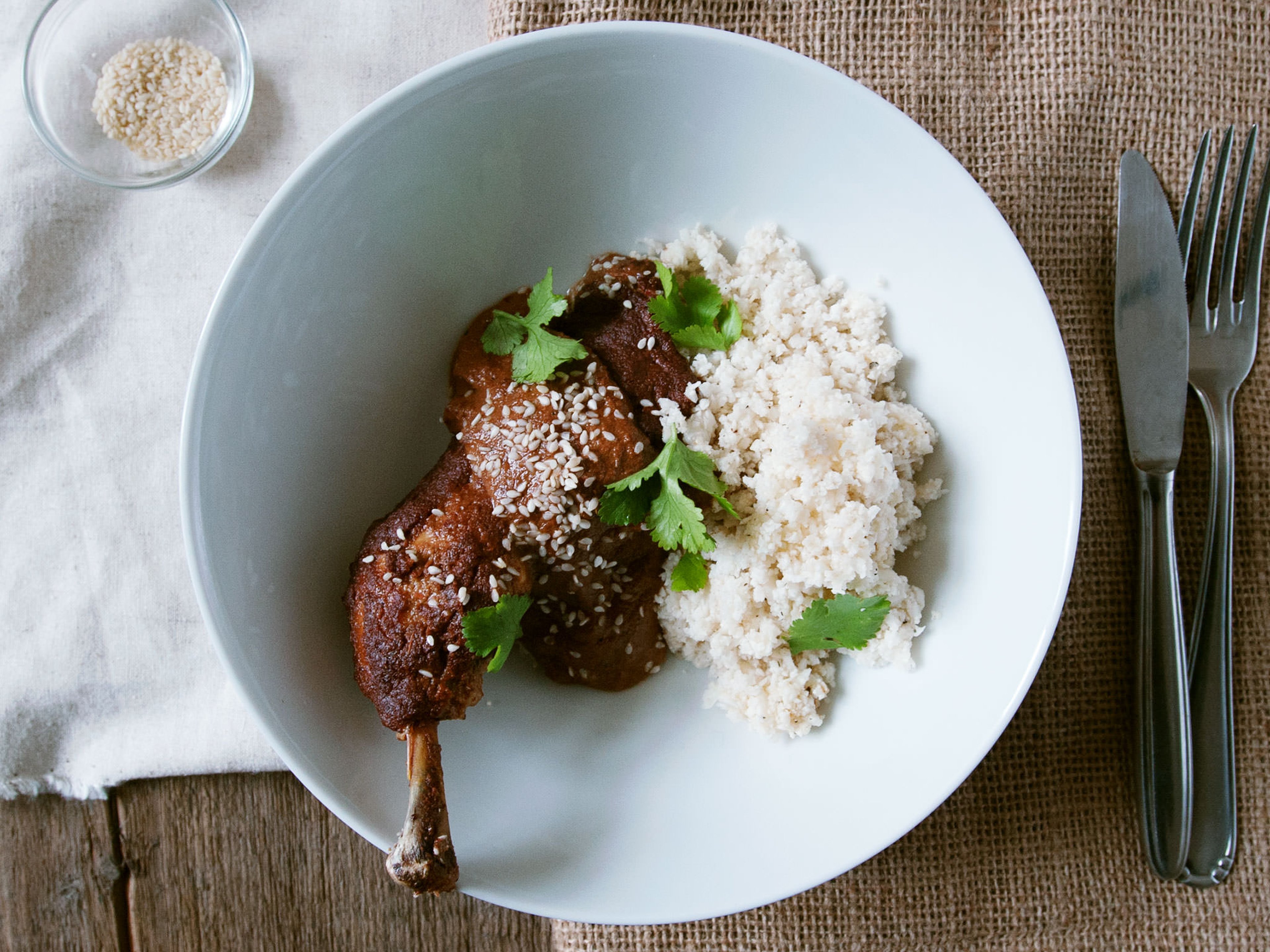 Mexican mole chicken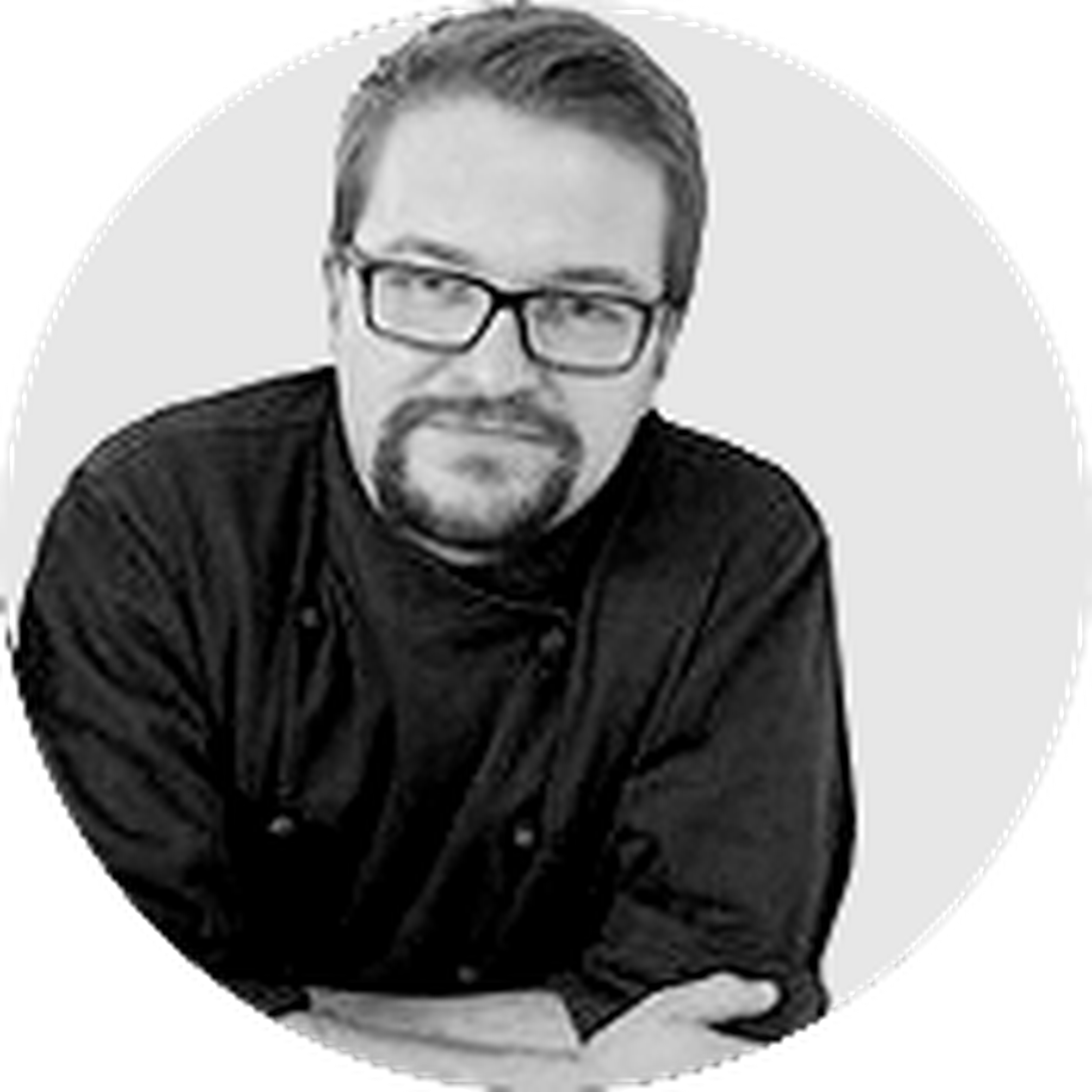 Ingredients
cilantro, plus more for serving
dark couverture chocolate
cauliflower rice for serving
Utensils
oven, cutting board, knife, blender or food processor, large ovenproof pan
Homemade cauliflower rice
Homemade vegetable stock
Step 1/ 3

2

tomatoes

40 g

cilantro

40 g

dark couverture chocolate

2

chicken thighs

Preheat oven to 180°C/350°F. Chop tomatoes, cilantro, and chocolate. Remove skin from chicken thighs.

Step 2/ 3

25 g

almonds

25 g

peanuts

15 g

white sesame seeds

½ tbsp

cloves

½ tbsp

ground cinnamon

¼ tbsp

anise

4 tbsp

smoked chili flakes

1 tsp

salt

blender or food processor

In blender, combine tomatoes, cilantro, almonds, peanuts, sesame seeds, cloves, cinnamon, anise, smoked chili flakes, and salt. Blend until well combined.

Step 3/ 3

50 ml

vegetable broth

salt, to taste

pepper, to taste

sugar, to taste

cauliflower rice for serving

cilantro for garnish

Heat a large ovenproof pan over medium heat. Add sauce and cook for approx. 5 min., stirring occasionally, until it starts to bubble. Add vegetable stock and bring to a boil, then add chocolate and stir until melted and combined. Return sauce to blender and blend until smooth. Transfer sauce back to pan over medium heat and season with salt, pepper, and sugar. Add chicken to pan, coating it with the sauce. Let simmer for approx. 5 – 10 min, or until sauce has thickened slightly. Transfer pan to oven and bake at 180°C/350°F for approx. 20 minutes, or until chicken is cooked through and sauce has turned a deep golden brown. Serve over cauliflower rice and garnish with cilantro. Enjoy!

Enjoy your meal!
More delicious ideas for you