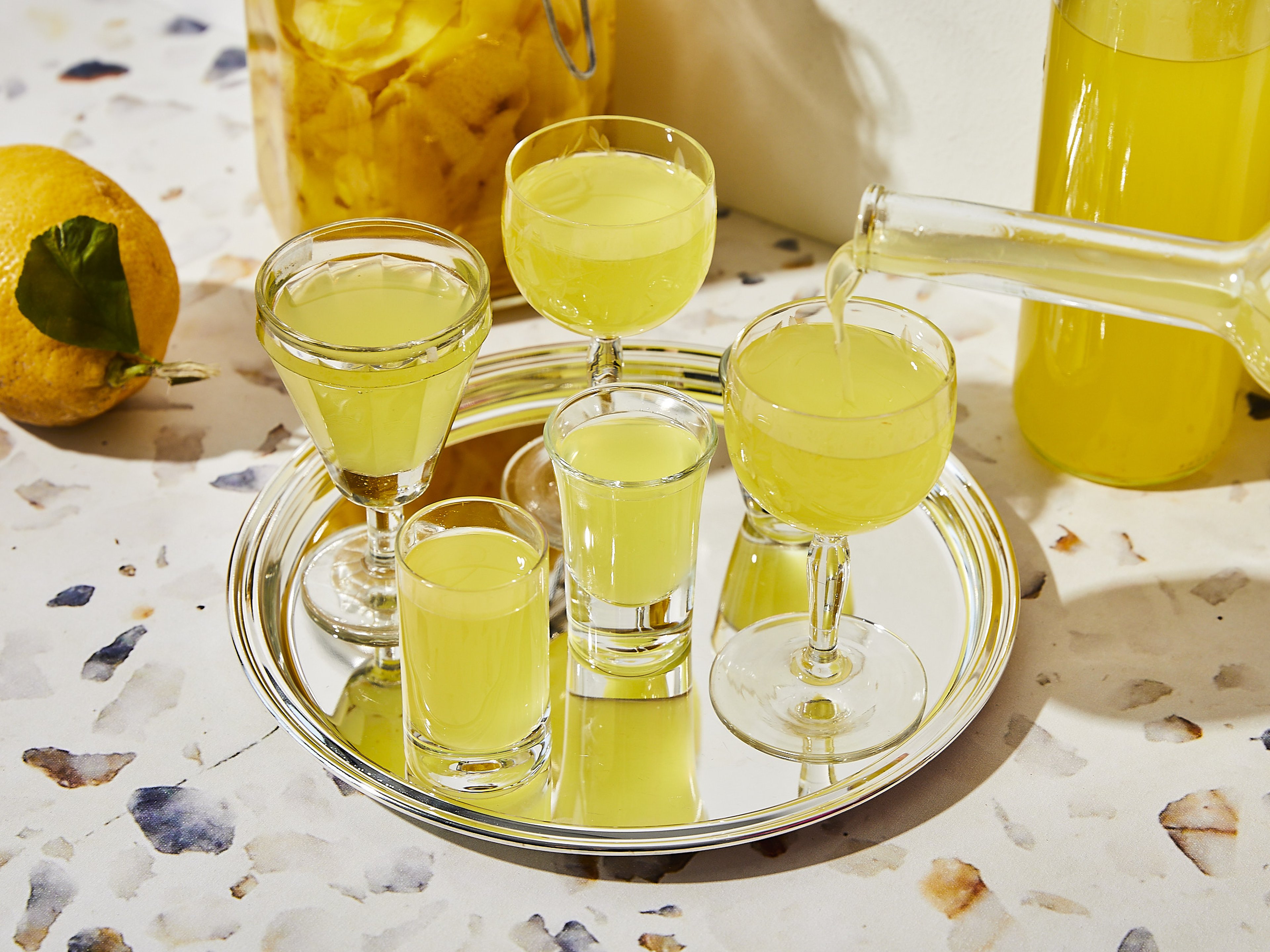 Limoncello
"Homemade limoncello requires little effort in its preparation (note the resting time of at least 7 days), but delivers impressive results. Amalfi lemons are especially aromatic, so use them if you can. Otherwise organic lemons work well too (we'll be using the peel, so be sure that they are indeed organic to avoid any sprays or waxes). A perfect gift for bitter-sweet lovers, or serve it on ice or in a round of Limoncello Spritzes at your next dinner party (see our Limoncello Spritz recipe for exact measurements). You will have 10 nude (peeled) lemons left over - I would suggest juicing them and keeping in the fridge or freezer to use as needed in dressings, desserts, cocktails etc. You could also replace some of the water in the sugar syrup with lemon juice for extra lemony tang. Cin cin!"
Ingredients
alcohol 95% ABV or 190 proof
Utensils
peeler, glass jar (large), pot
Homemade preserved lemons
Simple syrup
3 easy ways to juice a lemon
Step 1/ 3

Thoroughly wash lemons with hot water and dry. Peel lemon zest with a vegetable peeler. Take care not to peel away too much of the white pith to avoid an overly bitter limoncello.

Step 2/ 3

⅛ l

alcohol 95% ABV or 190 proof

In a thoroughly washed and sanitized jar, add alcohol and the lemon zest. Make sure all peel is submerged in the alcohol. Close lid tight and store in a cool, dark place for approx. 7 days or up to four weeks and leave to infuse.

Step 3/ 3

Make sugar syrup: In a pot, add water and sugar, bring to a boil, lower heat and then cook until sugar is dissolved, approx. 1–2 min. Let cool and mix with the infused lemon alcohol base. Taste and decide if you need more syrup. Store in the fridge for up to a month.

Cheers!
More delicious ideas for you