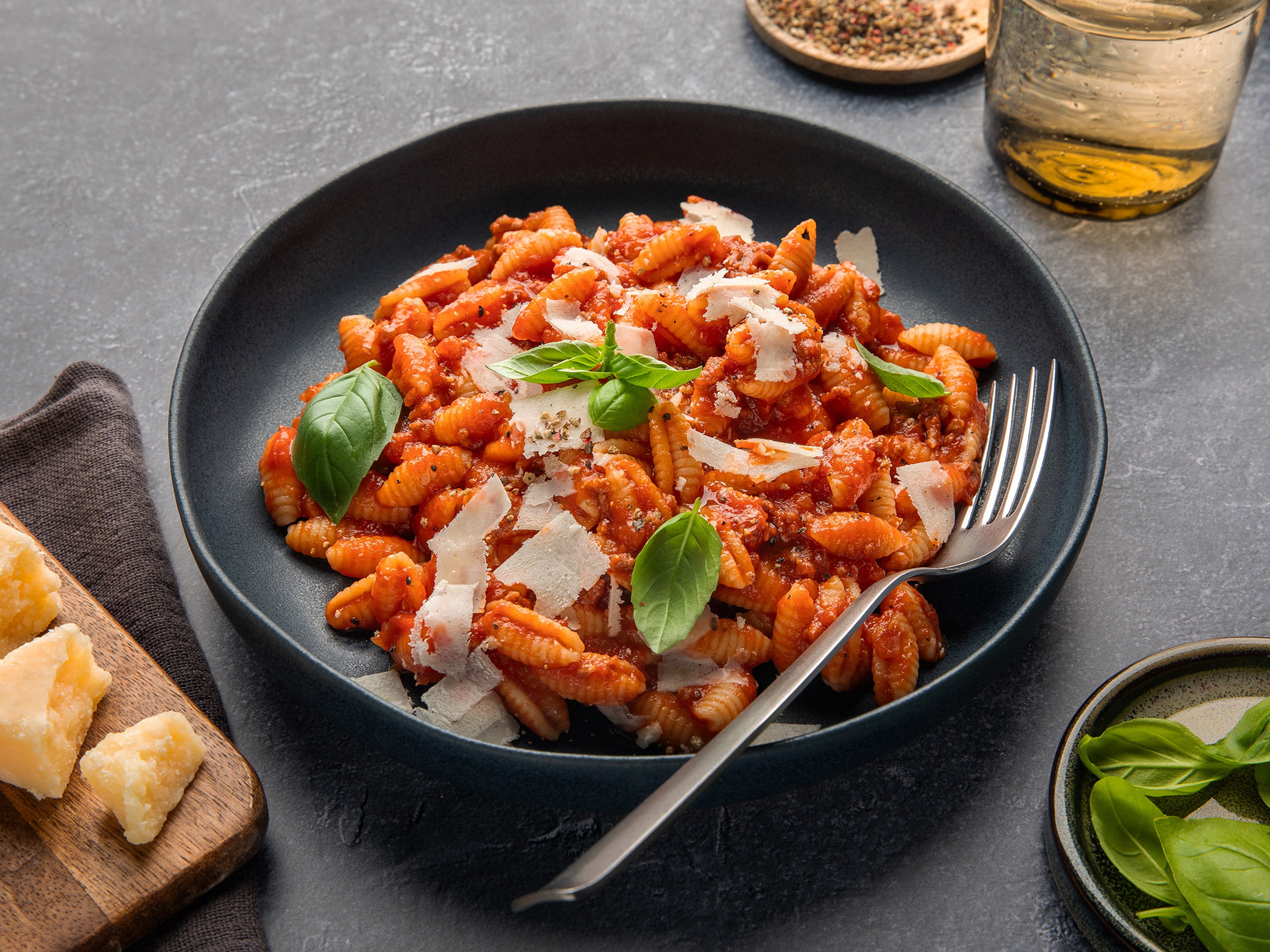 Lazy pasta Bolognese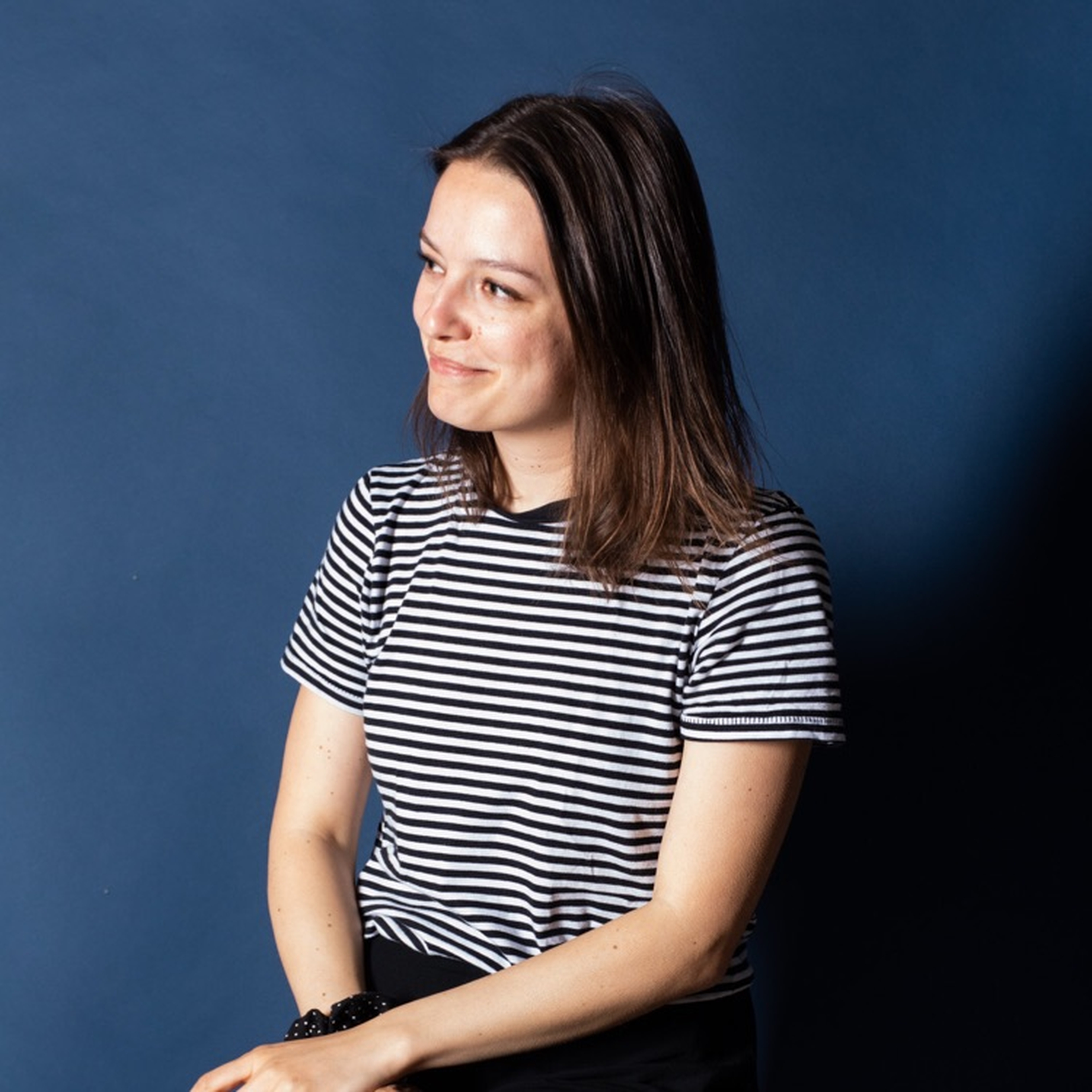 "I found this dish on the YouTube channel Pasta Grannies, which is supposed to be a wedding dinner food. What really motivates me to make it is that how simple it seems: ingredients are thrown in a cold pot all at once, then it becomes a tasty bolognese-ish meat sauce in 30 minutes. I adapted the original recipe and used minced meat (or the veggie version, that works great!) and omitted the spice typical of Sardinia for practical reasons. Which, of course, can not be substituted in any case (only in absolute emergencies): the Sardinian specific pasta type, called gnocchetti sardi."
Ingredients
ground allspice (optional)
Parmesan cheese (for serving)
Utensils
cutting board, knife, pot (with lid), cooking spoon, Cooktop, e.g. from Siemens, pot (large), bowl (small), colander
How to make fresh pasta
Homemade tomato sauce
How to cut an onion
Step 1/3

3 tbsp

olive oil

125 g

ground meat

½ leaf

bay leaf

½ sprig

rosemary

½ sprig

thyme

1 sprigs

sage leaves

¼ tsp

ground allspice (optional)

½

onion

350 g

tomato purée (passata)

cutting board
knife
pot (with lid)
cooking spoon
Cooktop, e.g. from Siemens

Finely chop the onion. Cover the bottom of a big pan with olive oil when it's cold. Then add ground meat, bay leaf, rosemary, thyme, sage leaves, and ground allspice, if using. Add chopped onion and tomato purée. Season with salt and pepper. Cover and bring to a simmer over medium heat. Let cook for approx. 30 min., stirring occasionally.

Pro tip

Use the the Siemens Cooktop for optimal cooking: With powerMove Pro you can divide your hob into three heat zones. Sear in the front, simmer in the middle, keep warm in the back: This makes even elaborate menus with several courses an easy finger exercise.

Step 2/3

250 g

gnocchetti sardi pasta

salt

pot (large)
bowl (small)
colander

In the meantime, bring a large pot of water to a boil, and salt generously. Add pasta approx. 10 min. before the sauce is ready, and cook according to instructions. Reserve some pasta water and drain the pasta.

Pro tip

For fresh air when cooking, you can use the integrated air quality sensor of the Siemens glassdraftAir extractor: It constantly measures the amount of fumes and automatically adjusts the ventilation level. And the best thing is: you hear almost nothing because the iQDrive motor runs particularly quietly thanks to its brushless mechanism.

Step 3/3

Parmesan cheese (for serving)

basil (for serving)

salt

pepper

Remove herbs from the sauce. Add drained pasta to the sauce, adding some pasta water if needed, and mix until pasta is well coated with sauce. Season again with salt and pepper to taste. Serve with fresh basil and freshly grated Parmesan cheese. Enjoy!

Enjoy your meal!
More delicious ideas for you