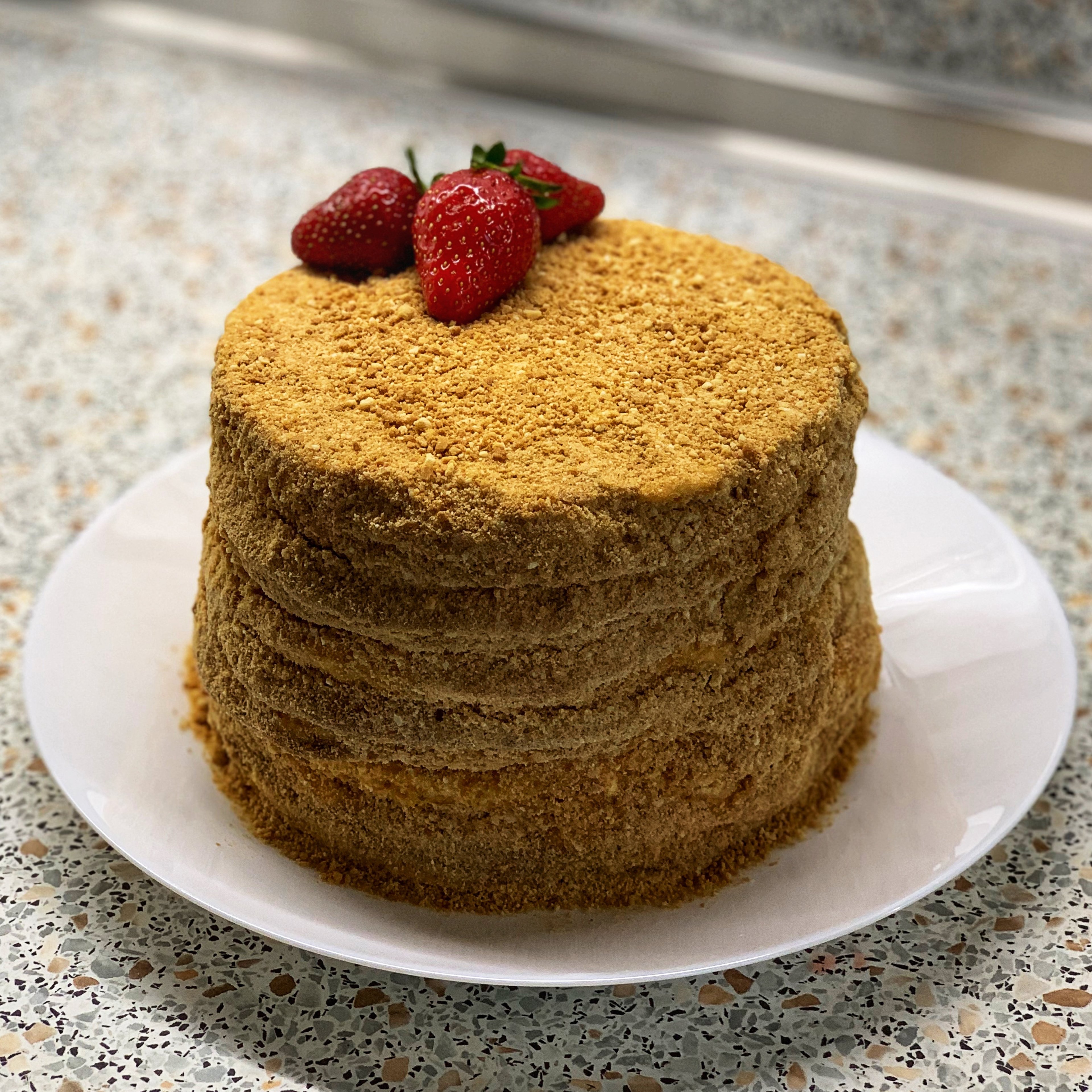 Honey Cake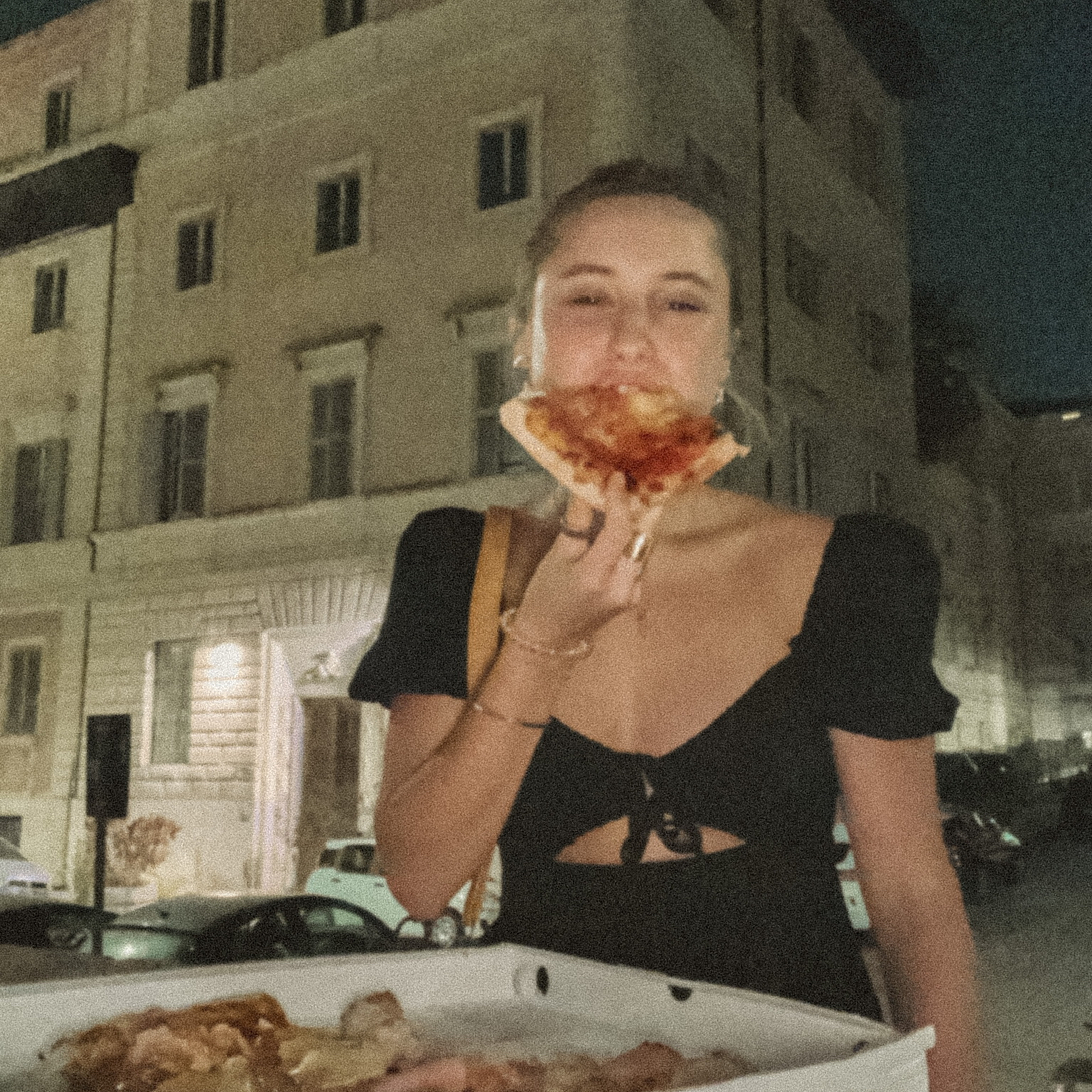 "It's a perfect Russian Honey Cake, my grandmother's recipe. I know that it's very time-consuming, requires a lot of hands on work but it worth all your forces. The cake is surprisingly light with pleasant notes of wildflower honey. Overnight chill allows the layer to soften, the flavors to intertwine and the layers to soak in sour, sweet and floral notes of the frosting. I know you've worked as a bee, and it's time to try the Honey Cake! Buuzzzz 🐝"
Step 1/ 11

Whisk eggs and sugar in a bowl

Step 2/ 11

8 g

unsalted butter

¼ tbsp

creamy flower honey

Take a bowl and set over a pan of simmering water, then put in it soft butter and wait until it would melt. Add honey and mixed eggs with sugar. Combine them in a smooth mixture

Step 3/ 11

Remove this bowl and wait for approximately 10 minutes to cool it

Step 4/ 11

⅛ tsp

baking powder

85⅓ g

flour

Add sifted flour in 3-4 steps and make a smooth, elastic dough

Step 5/ 11

Take a small piece of dough and roll it out ( a had 21 pieces) and put a small plate in top of it and make a form

Step 6/ 11

Put in the oven 200°C for 5-6 min, until they turn caramel colored, so stick around

Step 7/ 11

If you have some odd edges of dough, bake them too, because then you can bland it in powder to decorate the cake

Step 8/ 11

106⅔ g

sour cream 25-30%

⅞ tbsp

sugar

⅔ tbsp

lemon juice

Whisk sour cream, sugar and lemon juice

Step 9/ 11

Step by step make the layers and spread the frosting on each top

Step 10/ 11

Take the dough-powder and spread it with your hands

Step 11/ 11

Put it in the fridge to marinate, for overnight chill and here we go! Good job! :)

Enjoy your meal!
More delicious ideas for you