Homemade Hollandaise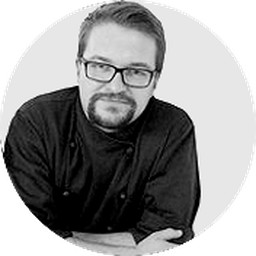 Utensils
liquid measuring cup, 2 pots, fine sieve, pot, whisk, heatproof bowl
Recipes made to your taste
Get your personalized recipe picks in 10 seconds.
Step 1/ 2

83⅓ g

butter

⅓ tbsp

vinegar

26⅔ ml

white wine

⅓

bay leaf

⅔ tsp

black peppercorns

⅔ tsp

mustard seeds

⅛ tbsp

sugar

salt

liquid measuring cup
2 pots

Melt butter in a pot over medium-low heat. In a separate pot over medium heat add vinegar, white wine, bay leaf, peppercorns, mustard seeds, sugar if desired, and season with salt. Transfer melted butter to a liquid measuring cup.

Step 2/ 2

fine sieve
pot
whisk
heatproof bowl

Set a heatproof bowl over a pot of simmering water and place a fine sieve on top. Pour wine and vinegar mixture through sieve then remove sieve. Add egg yolks to the bowl and whisk continuously until doubled in size. Gradually add butter in a slow stream while whisking until Hollandaise is smooth and silky. Remove from heat and whisk once more to ensure a smooth sauce. Enjoy!

Enjoy your meal!
More delicious ideas for you