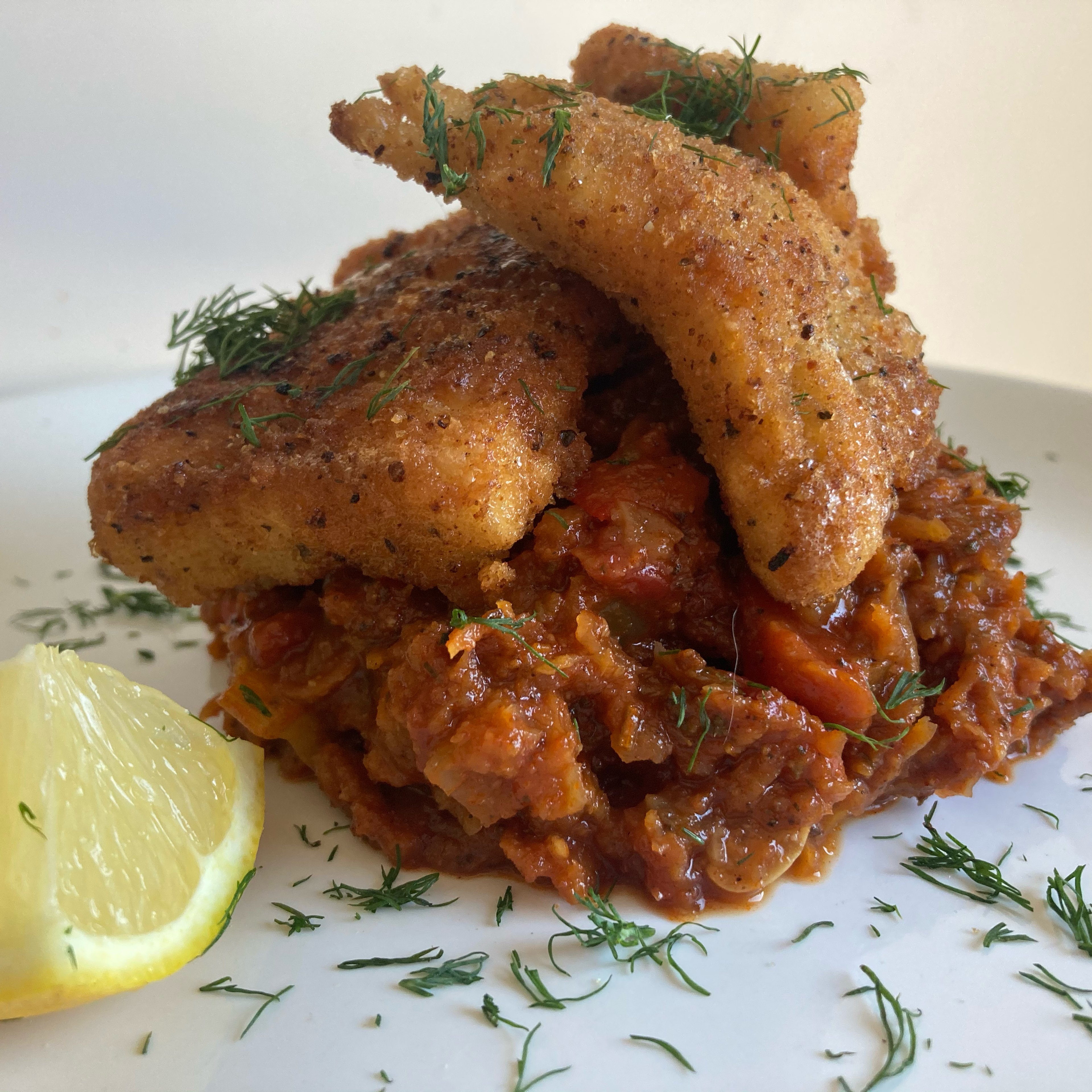 Greek-style fish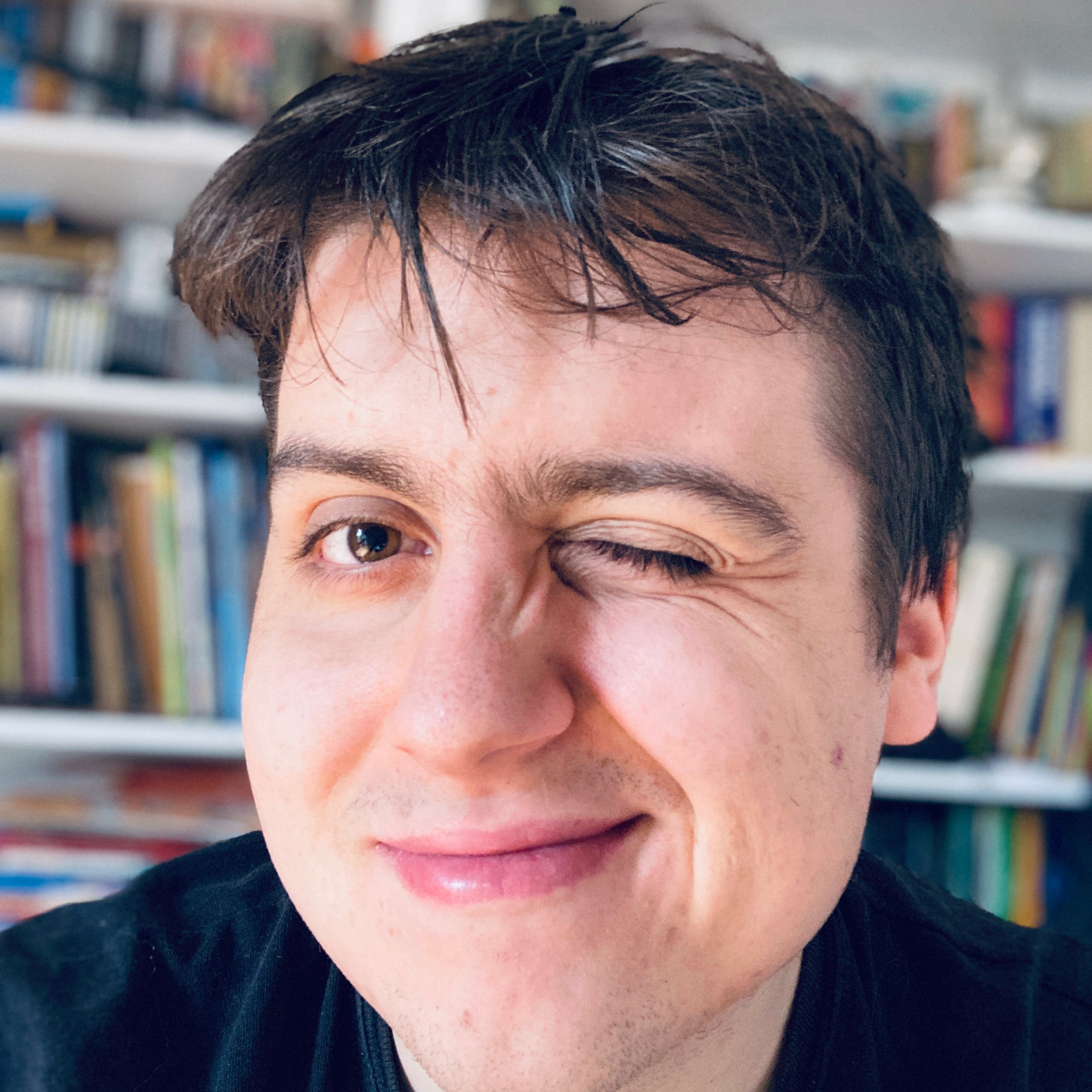 Ingredients
breadcrumb (for breading)
vegetable oil (for deep frying)
Step 1/ 8

¾

onions

¾

carrots

½

parsley roots

⅛ kg

celery

1½ cloves

garlic

½

red bell peppers

Grate all of your root vegetables, chop onions, peppers and garlic to fine cube.

Step 2/ 8

Put some olive oil into a deep pot and start frying your onion until it turns translucent. Add garlic and bell pepper and let it fry for another minute.

Step 3/ 8

Add the tomato paste and your grated vegetables. Let it fry until the carrot gets some color. Use more olive oil if needed.

Step 4/ 8

½

canned crushed tomatoes

1½

bay leaves

¾ tsp

ground allspice

Add canned tomato. Use cans to measure 2 cups of water. Add bay leaves and allspice. Let it cook for 30 minutes.

Step 5/ 8

1½

pollcok fillets

egg (for breading)

flour (for breading)

breadcrumb (for breading)

5 g

lemon pepper

In the meantime, prepare your fish. Make sure it's dry (especially if you've just defrosted one). Cut the fillets to 3-4 cm long pieces. Prepare your breading stations: flour, beaten eggs, and breadcrumbs seasoned with salt and lemon pepper. When breading remember to thoroughly press the flour to the fish.

Step 6/ 8

vegetable oil (for deep frying)

Fry the fish until golden-brown. Let it rest on a wire rack.

Step 7/ 8

dried oregano

dried basil

balsamic vinegar

sugar

garlic powder

25 g

butter

Add the dried herbs and the garlic to the sauce. Taste for seasoning - you will be aiming for the sweet-and-sour sweet spot. Add sugar, balsamic vinegar, lots of pepper and salt to taste. Finish it with butter, letting it melt in hot sauce.

Step 8/ 8

Serve hot sauce with moderate warm or even cold fish. You can also integrate the fish into the sauce and refrigerate it for a cold appetizer.

Enjoy your meal!
More delicious ideas for you