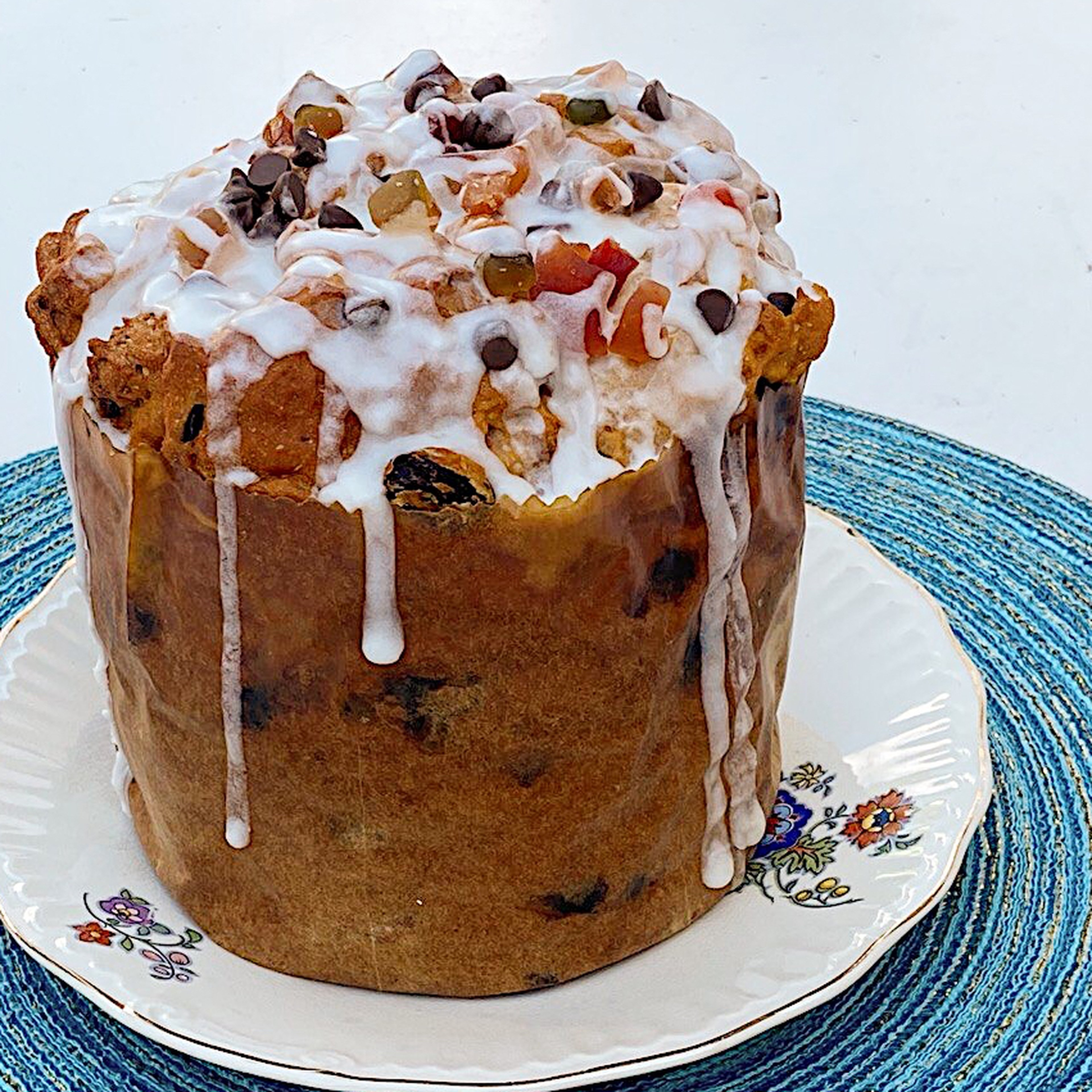 Gluten Free Panettone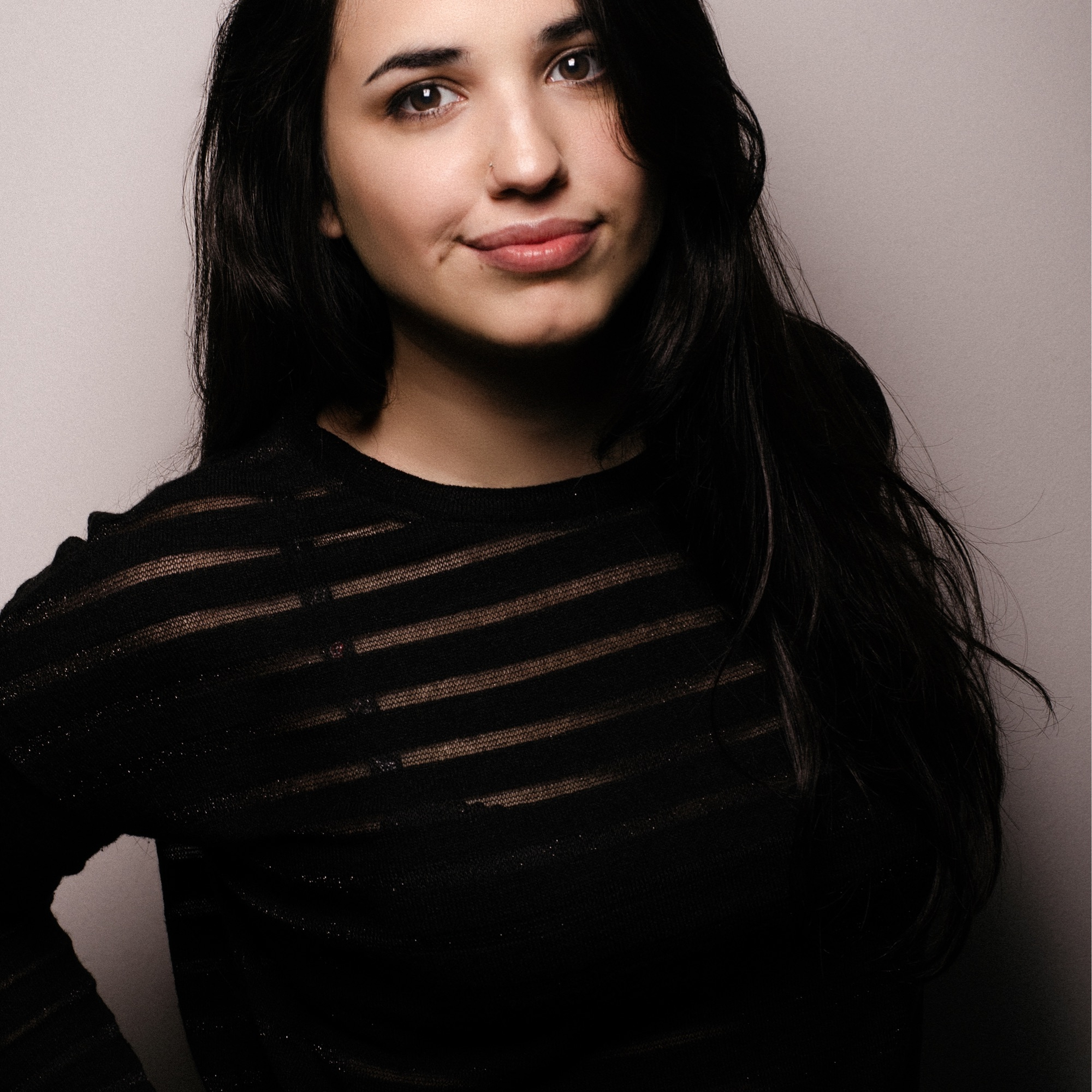 "This is a delicious gluten-free panettone recipe. It is so good that you can cook it for all your loved ones without fear of it getting dry or gritty. Unlike other gluten-free preparations, this panettone has a fluffy texture like the original. I hope you enjoy it! Remember that for this recipe to be safe for people with coeliac disease, all the ingredients must be gluten-free."
Utensils
Dish towel, Cooking mold, knife
Step 1/ 15

Take the eggs and the butter out of the fridge so they get to room temperature. Leave the raisins to soak in port wine or tea.

Step 2/ 15

22½ g

Brown rice flour

25 g

Corn starch

28¾ g

Tapioca flour

¼ tsp

Xantham gum

½ tsp

baking powder

Now mix all the dry ingredients in bowl. The brown rice flour, cornstarch, tapioca flour, baking powder and the xantham gum. It's important to mix them well.

Step 3/ 15

3¾ g

active dry yeast

50 ml

warm water

¾ tsp

sugar

Prepare the yeast in a separate bowl. Add the sugar, dry yeast and the warm water. Mix well and leave to rest covering with a dish towel.

Step 4/ 15

½

eggs

18¾ g

sugar

10 ml

milk

15 g

almonds

¼ tsp

lemon zest

½ tsp

vanilla essence

1 tsp

orange flower water

Meanwhile, put the wet ingredients in another bowl. Sugar, eggs, milk, room temperature butter, lemon zest, orange blossom water and vainilla essence.

Step 5/ 15

Without adding the yeast yet, add the dry ingredients to the wet ones.

Step 6/ 15

Mix with the mixer for about 1 minutes until it gets this texture.

Step 7/ 15

Once mixed, add the already activated yeast and mix again for about 3 minutes. It should look like this. Once this texture is achieved, let the dough rise for at least 15 minutes covered with a dish towel.

Step 8/ 15

12½ g

raisins

12½ g

almonds

12½ g

nuts

12½ g

chocolate chips

12½ g

Candied fruits

While the dough is rising add all the fruits and nuts in a bowl and mix them with a tbs of gluten free flour blend. This isn't mandatory.

Step 9/ 15

Check if the dough has increased in size and if so, proceed to add the fruits.

Step 10/ 15

Start mixing slowly making sure that the fruits are evenly distributed.

Step 11/ 15

Now it's time to fill the cooking molds with the mixture. This recipe is designed to make 2 molds of 1kg each or a mole of 1 kg and 4 molds of 250g. It is important to spread the mixture well, especially at the bottom to avoid air bubbles and the panettone collapsing during the baking process. Remember to fill the molds only halfway.

Step 12/ 15

Once the molds are half filled, tap them gently and leave them to rise for at least 30-40 minutes covered with a dish towel until they double in size like in the picture. After doubling its size we put it in a 270 °C oven for 10 minutes and then we lower it to 180 °C and let it bake for 40 more minutes.

Step 13/ 15

After 40 minutes, take the panettones out of the oven. To check if they are ready, insert a small knife inside them and check that they come out clean without traces of dough.

Step 14/ 15

Let it cool down for about 30 minutes before decorating it with the real icing. You can also use a chocolate coating as long as it is gluten-free.

Step 15/ 15

The result is a panettone with the same texture as the original, tasty and fluffy.

Enjoy your meal!
More delicious ideas for you