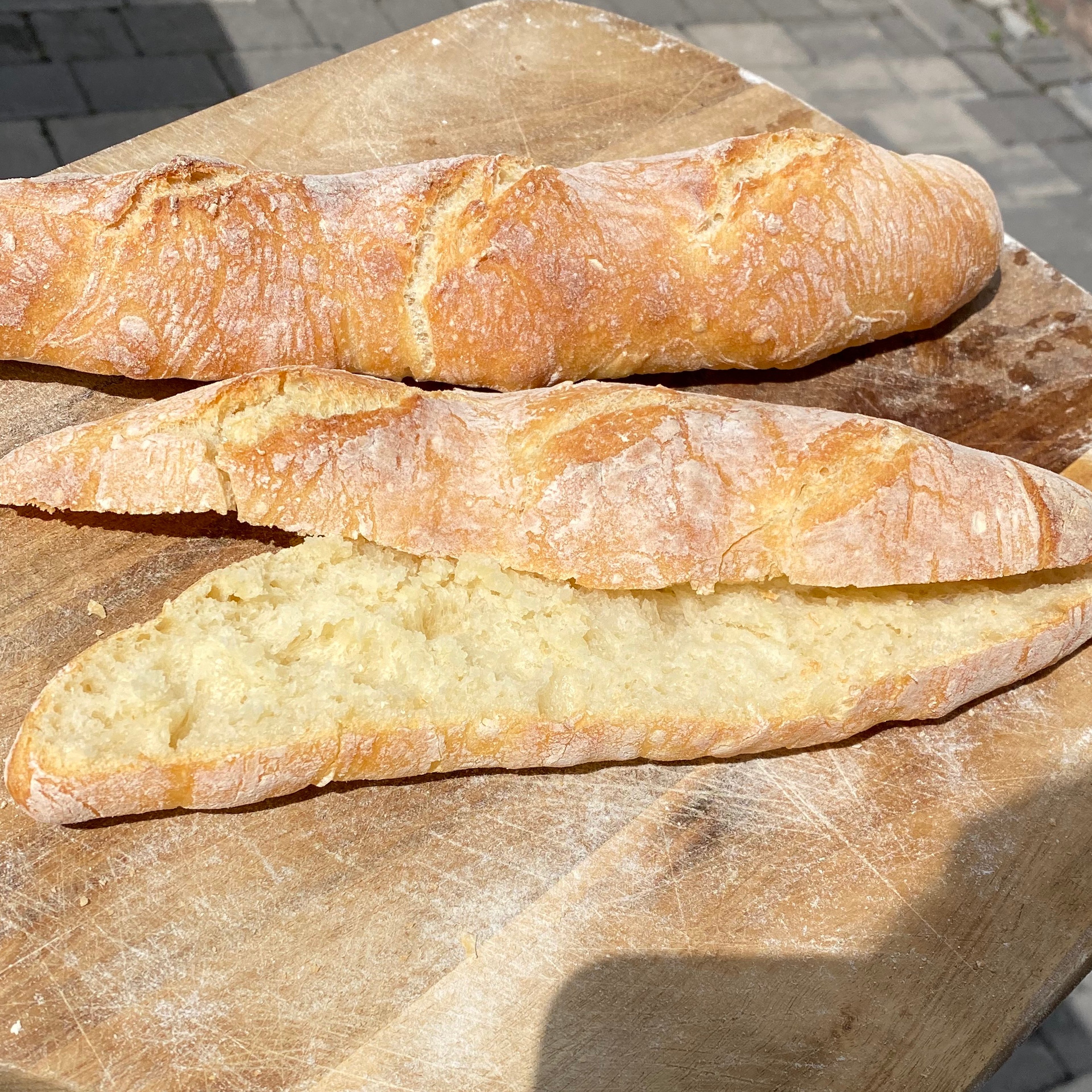 Fresh French Baguette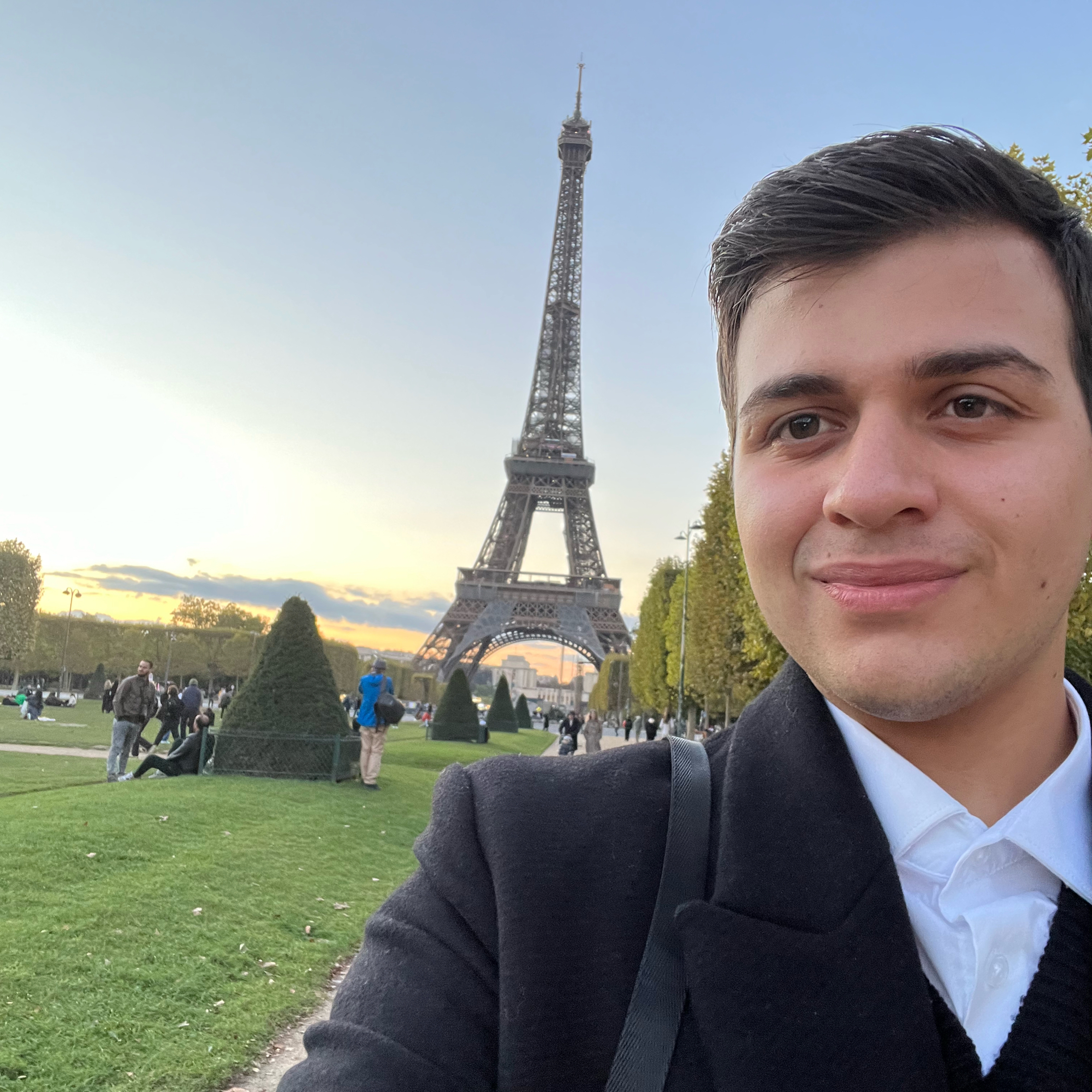 "This recipe is from an french friend (chef)"
Utensils
2 bowls, 2 whisks, spatula, plastic wrap, rubber spatula, bench scraper, knife, Baguette couche, cutting board, oven, oven mitts
Step 1/ 10

6 g

salt

250 g

bread flour

In a bowl add the flour and salt and whisk it together until well aerated. 

Step 2/ 10

175 g

active dry yeast

¼ bag

active dry yeast

In a separate bowl add the water and yeast and stir until the yeast dissolves and let it sit on the counter until foamy (around 5 min).

Step 3/ 10

Pour the water with yeast into the flour and mix well together.

Step 4/ 10

Cover with plastic wrap and let the dough rest for half hour.

Step 5/ 10

Fold the dough from the outside of the bowl towards the inside. Do this folding motion 10 times and let it rest for another half hour

Step 6/ 10

Fold the dough for the last time and place it in the fridge to rest overnight.

Step 7/ 10

The next morning fold the dough to let the gas escape. Divide the dough in 4 equal pieces and let rise for another hour

Step 8/ 10

knife
Baguette couche
cutting board

After an hour of resting shape the baguette create a rectangle and start at the end closer to you grab the end and roll into the dough creating a cilinder repeat this step until you reached the other end of the rectangle. By doing this you create tension. After shaping cut the surface of the dough with a sharp knife (careful dont go in too deep) and place it on a baguette couche (or on a dusted board) and leave it to rise for 15 minutes

Step 9/ 10

25 ml

water (for sprinkling)

In a preheated oven bake the baguette at 190°C on a baking sheet without baking paper. Place the dough in the oven to bake and add a splash of water in the oven to generate steam (careful when splashing water in the hot oven.) Bake for 15 minutes or until golden brown and cracked open.

Step 10/ 10

Take the baguettes out of the oven wrap in a kitchen towel let it sit for 5 minutes so the bread becomes a bit softer and easier to chew. Bon appétit

Enjoy your meal!
More delicious ideas for you