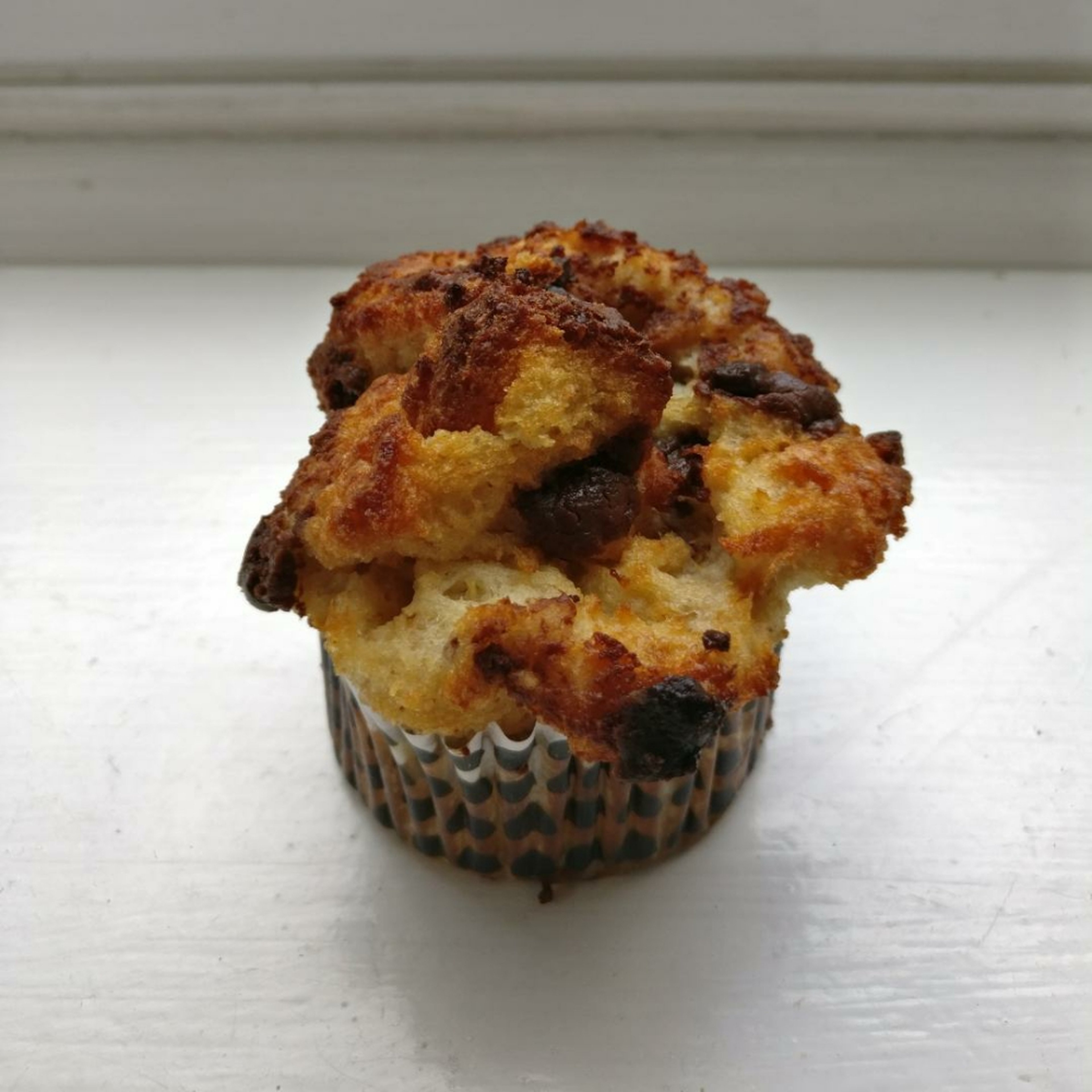 French Toast Muffins
"This twist on the Classic Breakfast is sure to create a stir whatever the occasion. Be it on the dining table at Breakfast/ Brunch time or taken to a tea party. It can be made healthy, by adding mixed berries, or unhealthy, by adding a tremendous amount of chocolate. Or, create the perfect balance and add both. Hope that this simple little recipe is well received and you enjoy it."
Utensils
oven, muffin tin, muffin liner, cupcake cases, bowl, whisk, chopping board, knife, spatula
Step 1/ 6

oven
muffin tin
muffin liner
cupcake cases

Preheat oven to 190°C and line a muffin tin with cupcake/ muffin cases.

Step 2/ 6

½

eggs

12½ g

sugar

62½ ml

milk

⅛ tsp

vanilla extract

Mix Eggs, Sugar, Milk and Vanilla Extract in a bowl till it becomes like a pancake mixture.

Step 3/ 6

1⅓ slices

bread (stale, cubed)

Cut eight bread slices into cubes as shown. Each slice should create approx 20 cubes (4x5).

Step 4/ 6

Add the cubes to the mixture in Step 2 and mix until all cubes are coated in the eggy mixture with a spatula.

Step 5/ 6

16⅔ g

chocolate chips

8⅓ g

mixed berries

OPTIONAL STEP: Add a handful of Chocolate Chips or Mixed Berries, depending on how healthy you want these muffins. Or add both for a healthy choc twist.

Step 6/ 6

Add French Toast Muffin mixture to the cups using an ice cream scoop and add extra Choc chips/ fruit as desired and bake for 20 minutes

Enjoy your meal!
More delicious ideas for you