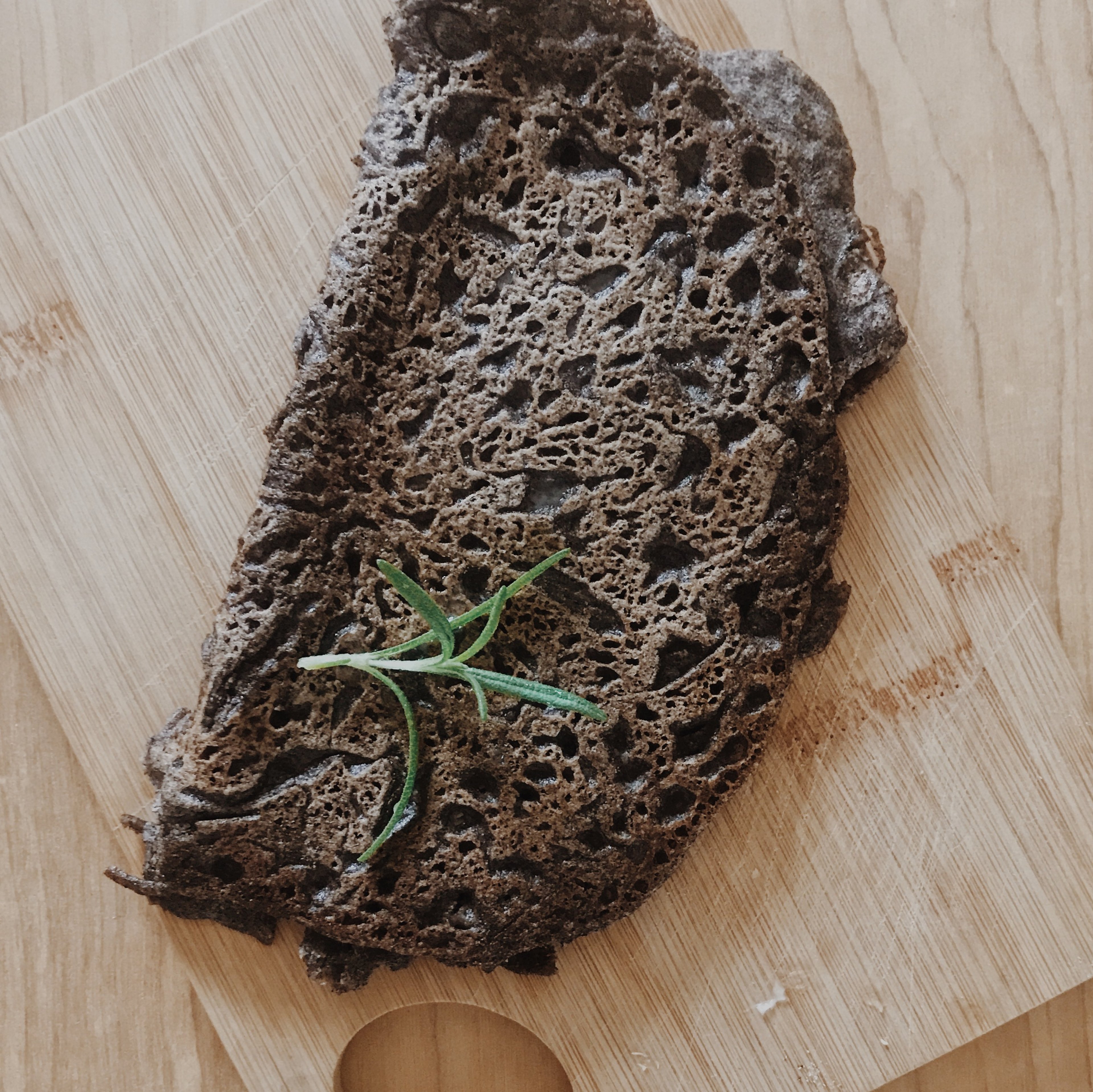 French Brie Galette (Savory Crêpe)
Utensils
2 bowls, whisk (optional), nonstick pan, 2 spatulas
Step 1/ 8

125 g

buckwheat flour

250 ml

water

1 dash

salt

Add buckwheat flour to a medium-sized bowl and make a well. Add water slowly to center of well, mixing as you go. After all water is added, add salt and mix thoroughly.

Step 2/ 8

Cover bowl and put in fridge to rest for a minimum of two hours (overnight ideal).

Step 3/ 8

8 tbsp

butter (for frying)

Heat up a flat skillet. Once warm, add 1 tablespoon of butter (butter should sizzle immediately when placed on skillet). While the pan is heating, cut cheese into thin slices.

Step 4/ 8

Pour 100ml of the batter onto skillet and spread it evenly in a circular fashion with spatula.

Step 5/ 8

Cook until edges brown (approx. 1 min). Run thin spatula under galette to separate from skillet. Flip galette carefully and let it cook for approx. 10-20 seconds.

Step 6/ 8

Set cooked galette aside. Add another tablespoon of butter and repeat previous step until all batter is used.

Step 7/ 8

Turn stovetop to low and have cheese slices ready. Place galette flat on pan and layer cheese onto one side of galette (this is where you can get creative with your fillings). Fold the galette and cook long enough for cheese to melt.

Step 8/ 8

Plate and serve!

Enjoy your meal!
More delicious ideas for you