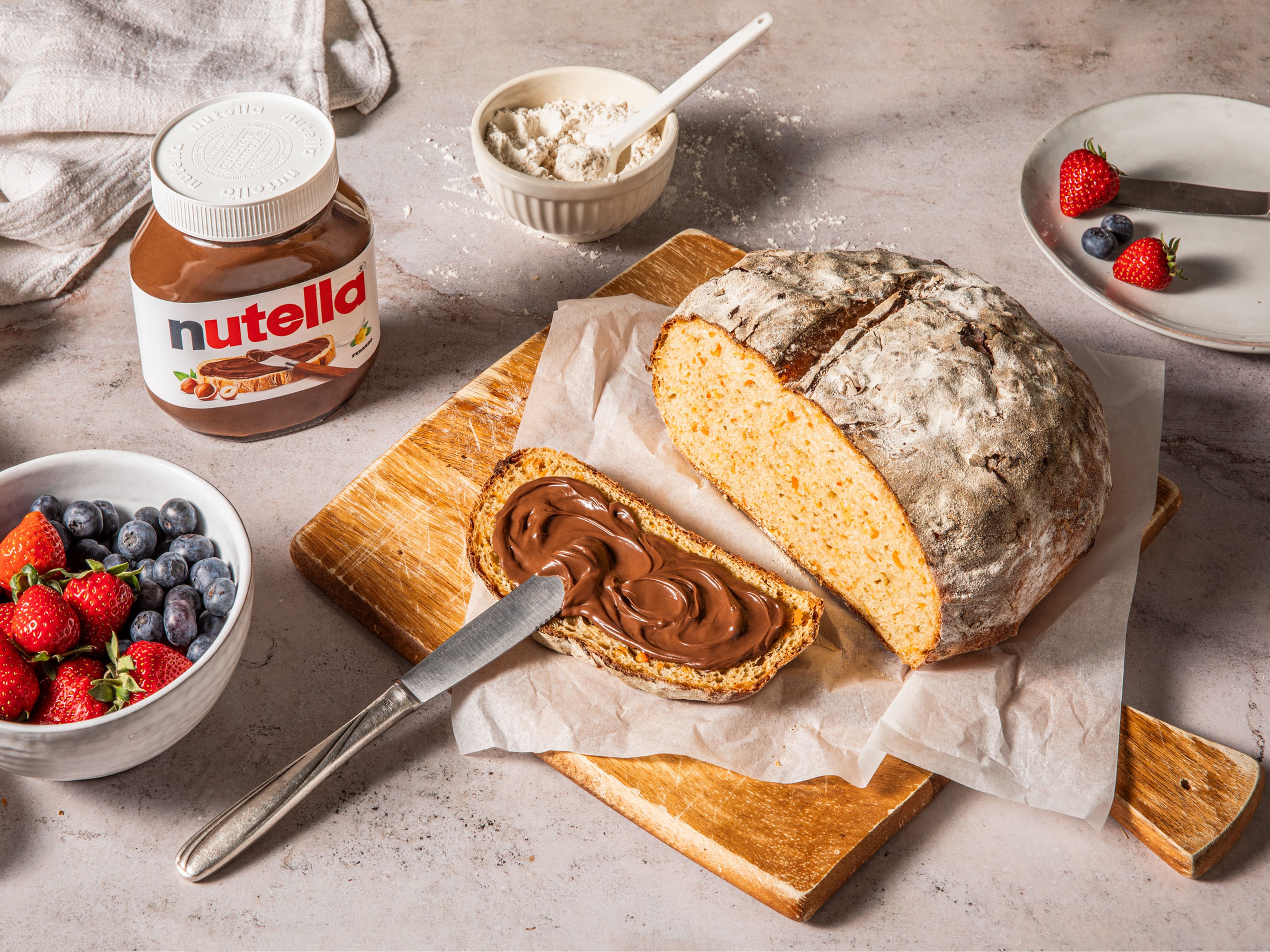 Easy Carrot Bread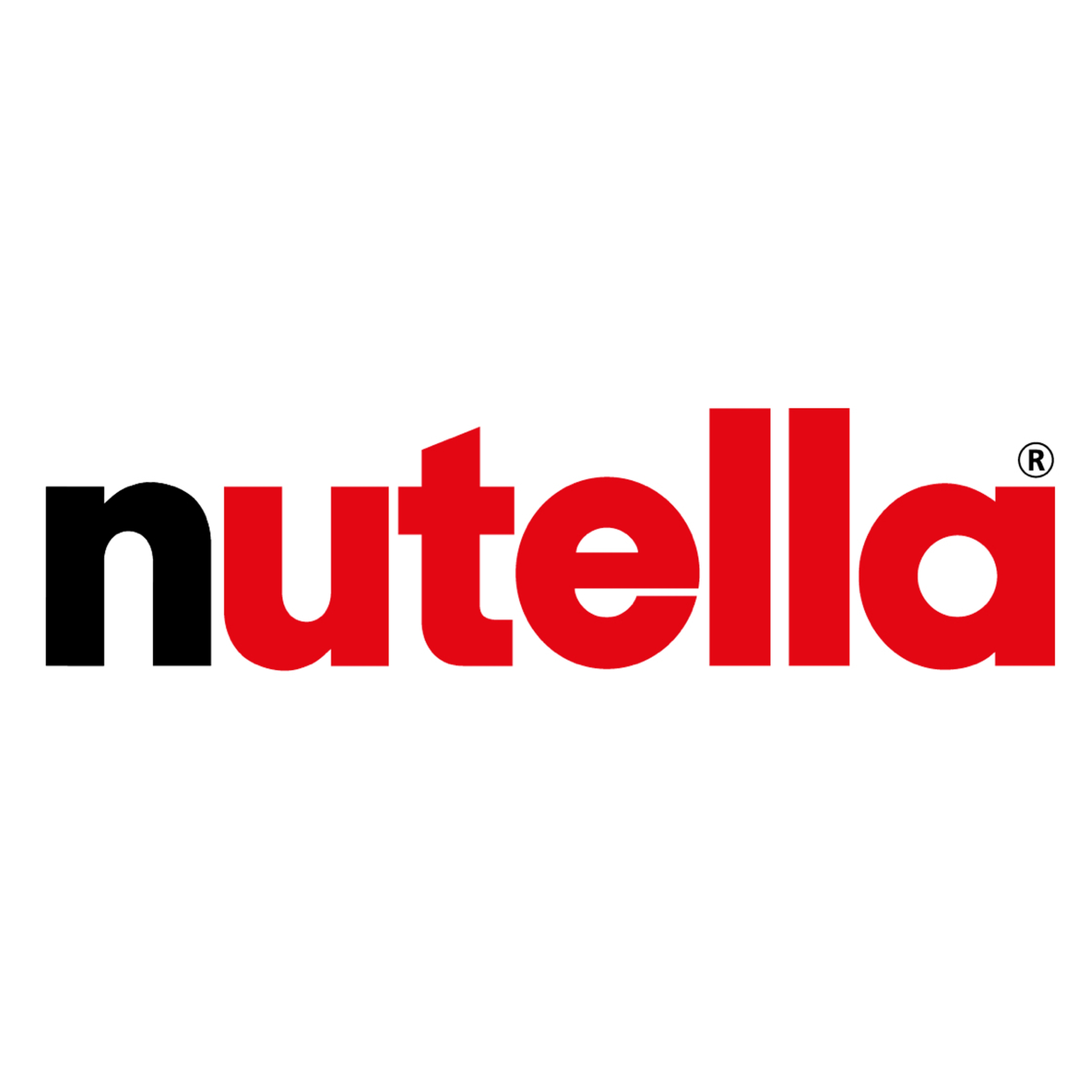 "A simple carrot bread that can be prepared relatively quickly and with only a few ingredients. No complicated techniques, just throw everything together, let it rise, shape and bake. Finally spread with nutella® the carrot bread is a true delight!"
Utensils
peeler, box grater, bowl (small), whisk, stand mixer with dough hook, kitchen towel, proofing basket, large ovenproof pot with lid, Bread sling, knife, oven, serrated knife
How to score and shape bread dough
Step 1/5

30 g

carrots

1⅜ g

active dry yeast

1 g

sugar

65 ml

water (lukewarm)

peeler
box grater
bowl (small)
whisk

Peel and shred the carrots using a box grater and set aside. In a small bowl, whisk together yeast and sugar in the water and set aside for approx. 10 min.

Step 2/5

100 g

bread flour

2 g

salt

stand mixer with dough hook
kitchen towel

In the bowl of a stand mixer with a dough hook, mix together flour and salt. Run on low speed and pour in the yeast-water mixture. Dump in the shredded carrots just before the dough is fully incorporated. Set the mixer on high speed and knead for approx. 7-10 min. or until the dough is smooth and elastic. Cover with a damp kitchen towel and allow to rest for approx. 1-2 hrs. or until doubled in size.

Step 3/5

¼ tbsp

rice flour (for dusting)

Once the dough has finished rising, slightly wet the counter and transfer dough to the surface. Using wet hands, slightly flatten the dough. Grab it from the end closest to you, pull it towards you and fold it into the middle. Continue with all four sides. Flip the dough over so the seam-side is on the counter and begin building tension on the surface of the dough by pulling it towards you in a circular motion using the outer sides of your palm. Do this a few times until the dough has a tight surface, wet your hands whenever necessary. Dust a proofing basket with lots of rice flour. Move it around to make sure all of the crevasses and sides are floured. Flour the top of the dough with rice flour and transfer seam-side up into the basket. Flour the exposed side of the bread as well. Cover the bread with a damp kitchen towel and allow to proof for another 1-1.5 hrs. or until it has doubled in size.

Tip:

If you don't have a proofing basket, you can heavily flour a kitchen towel. Transfer it into a bowl of similar size and place the dough inside.

Step 4/5

large ovenproof pot with lid
Bread sling
knife
oven

Place a Dutch oven with lid in the oven and preheat to 250°C/480°F. Once preheated, gently flip the dough into the Dutch oven using a sling. Score the top with a sharp knife, put the Dutch oven lid back on and transfer to the middle rack of the oven. Allow to bake for 30 min. Then, reduce the temperature to 220°C/430°F, remove the lid to allow the bread to bake for another 15 min. until the top is crunchy and golden brown. Remove from the oven and allow to cool.

Step 5/5

30 g

nutella® (for serving)

Once completely cooled down, slice the bread and spread with 15 g of nutella® per serving.

Enjoy your meal!
More delicious ideas for you