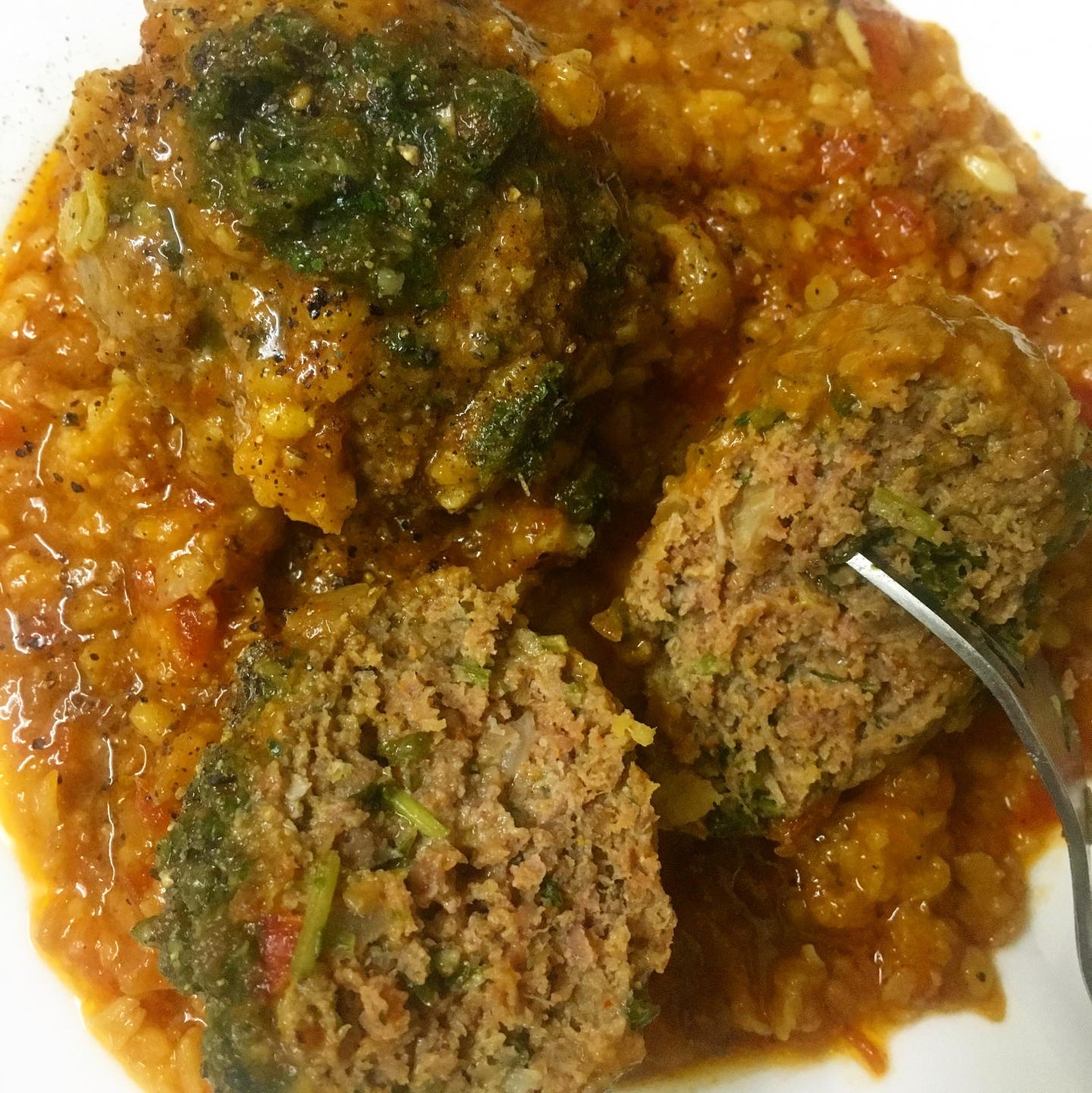 Delicious Meatballs with yellow lentils gravy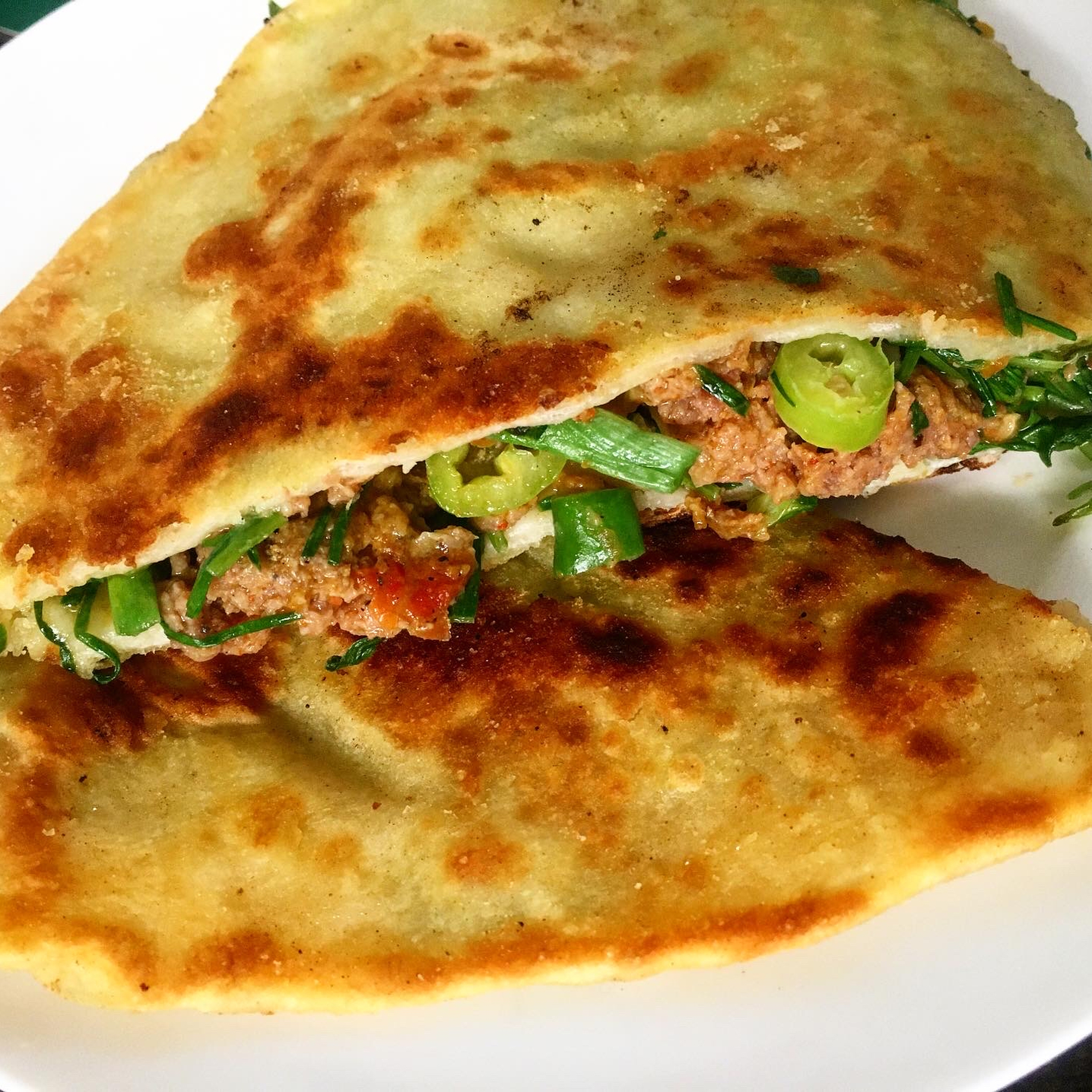 "A warm dinner you can savour every time on summer night or cold winter night With a side of rice or salad .as I enjoyed with bread in my own tradition as well as many other."
Ingredients
Fresh coriander leaves (chopped)
Vegetable oil ( for frying )
Step 1/ 5

¼ kg

ground beef

1

Medium Onions (diced)

1½

Cloves garlic (minced)

1 tbsp

Fresh coriander leaves (chopped)

1

Egg

¼ tbsp

Coriander powder

¼ tbsp

Red chilli powder

¼ tsp

Black pepper

¼ tsp

salt

In a large bowl combine all the ingredients together,ground beef ,onion,garlic,coriander,eggs,salt,pepper and red chilli powder mix them well,shape the meatballs and set aside

Step 2/ 5

75 ml

Vegetable oil ( for frying )

Heat the oil in a large skillet and fry the meatballs in batches,when the meatball is golden brown and slightly crispy remove from the oil and drain on paper towel.

Step 3/ 5

2 tbsp

Oil

75 g

Chopped onion

225 g

tomato paste

50 g

Yellow lentils (soaked)

½ tsp

Minced garlic

¼ tsp

Turmeric powder

¼ tsp

Red chilli powder

¼ tsp

Coriander powder

¼ tsp

Meat masala powder

¼ tsp

Minced ginger

Salt and black pepper

59 ml

Warm water

In a large pot heat the oil ,add onion sauté for few minutes until onion turns slightly golden add garlic, ginger,tomato paste and salt stir for few minutes then Add the soaked yellow lentils ,coriander powder,red chilli powder,meat masala powder,turmeric powder and black pepper , cook for few minutes then add water and bring to a boil allow to simmer for another 7 or 10 minutes until the lentils are cooked well add more water if need .

Step 4/ 5

Drop the meatballs carefully, one at a time . Allow to cook on medium flame for 5 minutes,then reduce flame and place the lid and cook for another 15 minutes . Turn off the flame garnish with fresh coriander leaves and serve warm with rice or bread .

Step 5/ 5

Ready to serve with some mint and chilli sauce.😋 enjoy

Enjoy your meal!
More delicious ideas for you