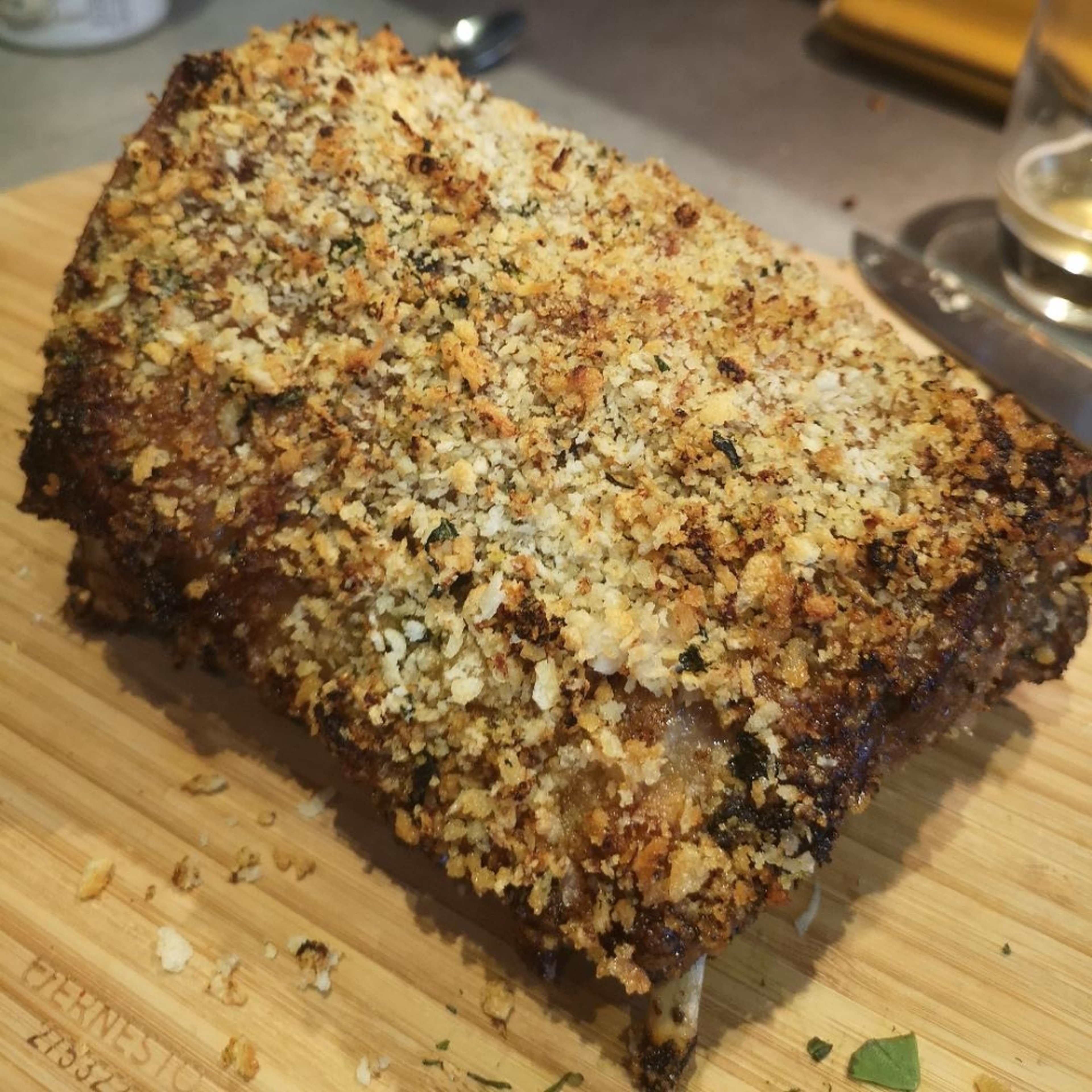 Crusted rack of lamb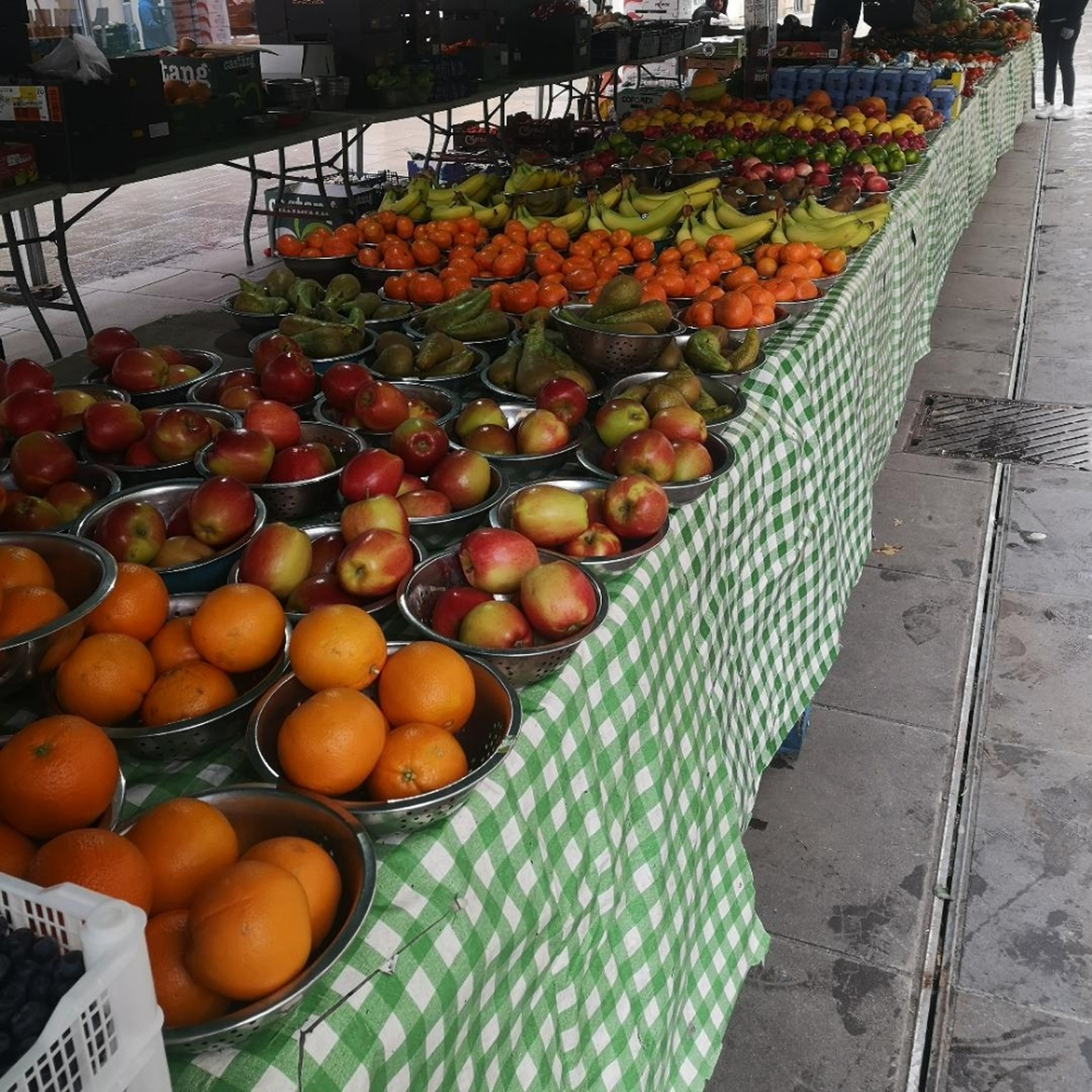 "Try this delicious rack of lamb perfect for any occasion! Serve it with roast potatoes and vegetables for a complete healthy meal. this piece of art is guaranteed to impress your guests or loved one!"
Step 1/ 7

50 g

panko breadcrumbs

½ pinch

parsley

½ tsp

lime zest

first, we make our crust. Mix together the panko breadcrumbs, lime zest, chopped parsley

Step 2/ 7

Score the fatty part of the rack, do it in a way that you don't cut too deep, you should only be scoring the fat, not the meat. Season generously with salt and pepper. tip: like to use a pairing knife to score as I feel it's easier with the short sharp blade.

Step 3/ 7

sear that meat! I don't use ant oil as the lamb fat will render, the key is to start with a very hot pan and place the rack fat side down then do all the other surfaces.

Step 4/ 7

the bone part is the hardest to sear as the angle makes it impossible to get it in contact with the pan. once you've seared all the sides, grab a spoon, tilt your pan and spoon the hot fat onto the lamb, soon you will notice it getting darker and darker!

Step 5/ 7

½ tsp

lime juice

½ tsp

honey

½ tbsp

mustard

mix together mustard, honey and lime juice. don't forget salt and pepper!

Step 6/ 7

brush the delicious glaze all over the lamb rack, make sure you get in in every nook as this will be th glue to our crust. crumble over the crust mixture and press it into the rack till it's fully covered.

Step 7/ 7

Bake the lamb for about 20-30 minutes on 190°C depending if you like it pink or more cooked. Rest the meat for 5 minutes and your rack is ready to be served!

Enjoy your meal!
More delicious ideas for you