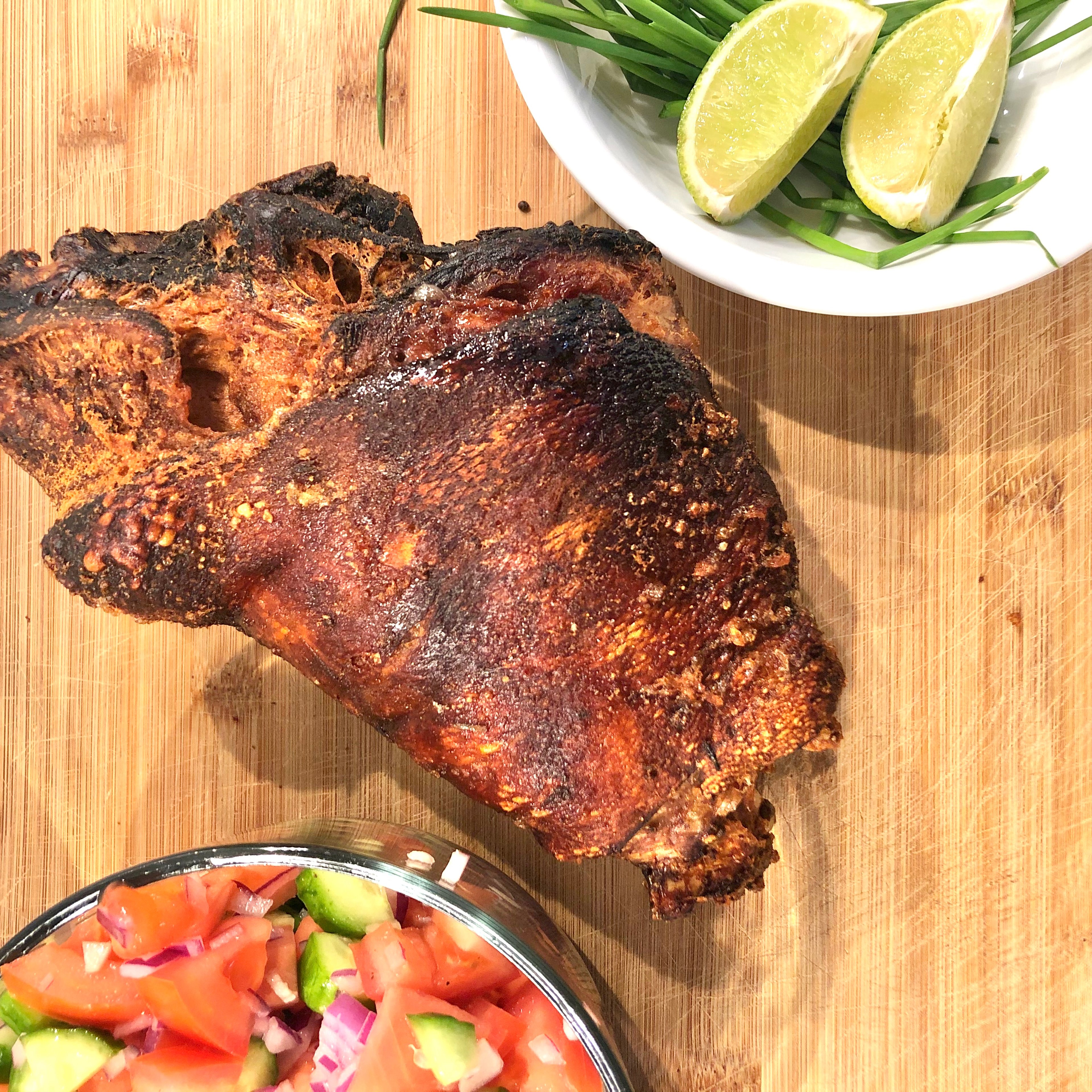 Utensils
paper towels, resealable freezer bag, pot, Sous vide, Pot
Step 1/ 9

Wash pork hocks in warm water and wipe dry

Step 2/ 9

5 tbsp

salt

2 tsp

black peppercorns

2 tsp

anise seeds

2 tsp

fennel seeds

2 tsp

Perilla seed

2

Pork hock

Slice onions in half. One half for each pork hock. Slice each half in quarters. Press peeled garlic. 2.5 clove per hock. Place the rest of the spices and salt in a bowl for dry rub.

Step 3/ 9

5 cloves

garlic

1 head

onion

6 leaves

bay leaves

Rub the spices on the dried pork hock. Place each pork hock in a freezer bag. Add pressed garlic, chopped onion, and bay leaf.

Step 4/ 9

Vacuum seal each freezer bag to remove excess air.

Step 5/ 9

Place each bag in a deep pot filled with water. Ensure the meat is situated below the water. Turn on sous vide machine and set temperature to 150F and cooking time to 14h.

Step 6/ 9

Remove the meat from the freezer bag and remove the spices. Rest pork hock on resting tray and allow meat to dry in the oven at 200F for 1 hr followed by drying time in the fridge, unwrapped, for at least 5 hours.

Step 7/ 9

Take out the chilled pork hock from the fridge and wipe the skin dry with paper towel.

Step 8/ 9

Heat oil to 365F and deep fry chilled pork hocks. Ensure that each piece is submerged in oil. Fry to crispness.

Step 9/ 9

Rest deep fried pork hock for 10 mins, chop, and serve.

Enjoy your meal!
More delicious ideas for you