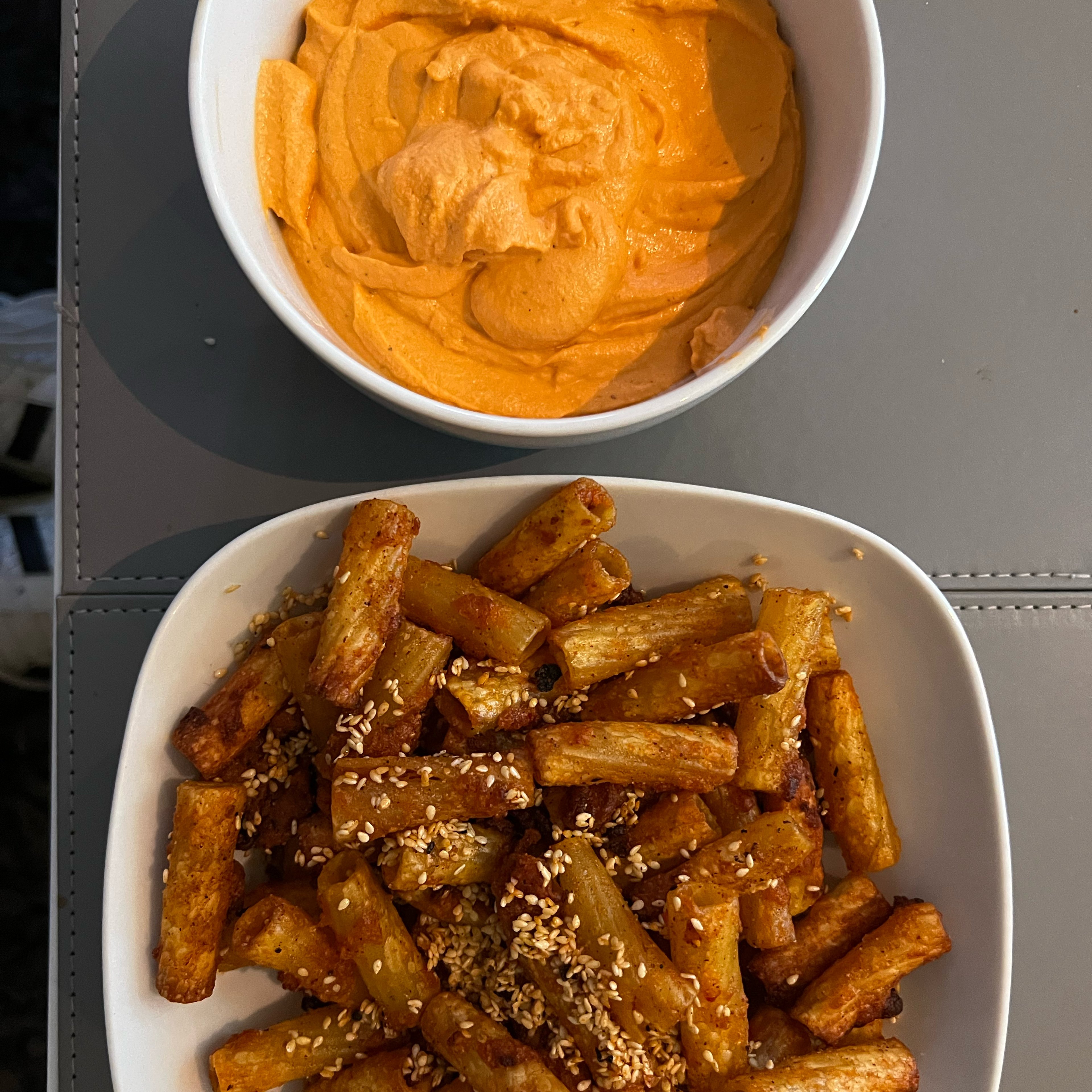 Crispy Pasta Crisps with Roasted Red Pepper Dip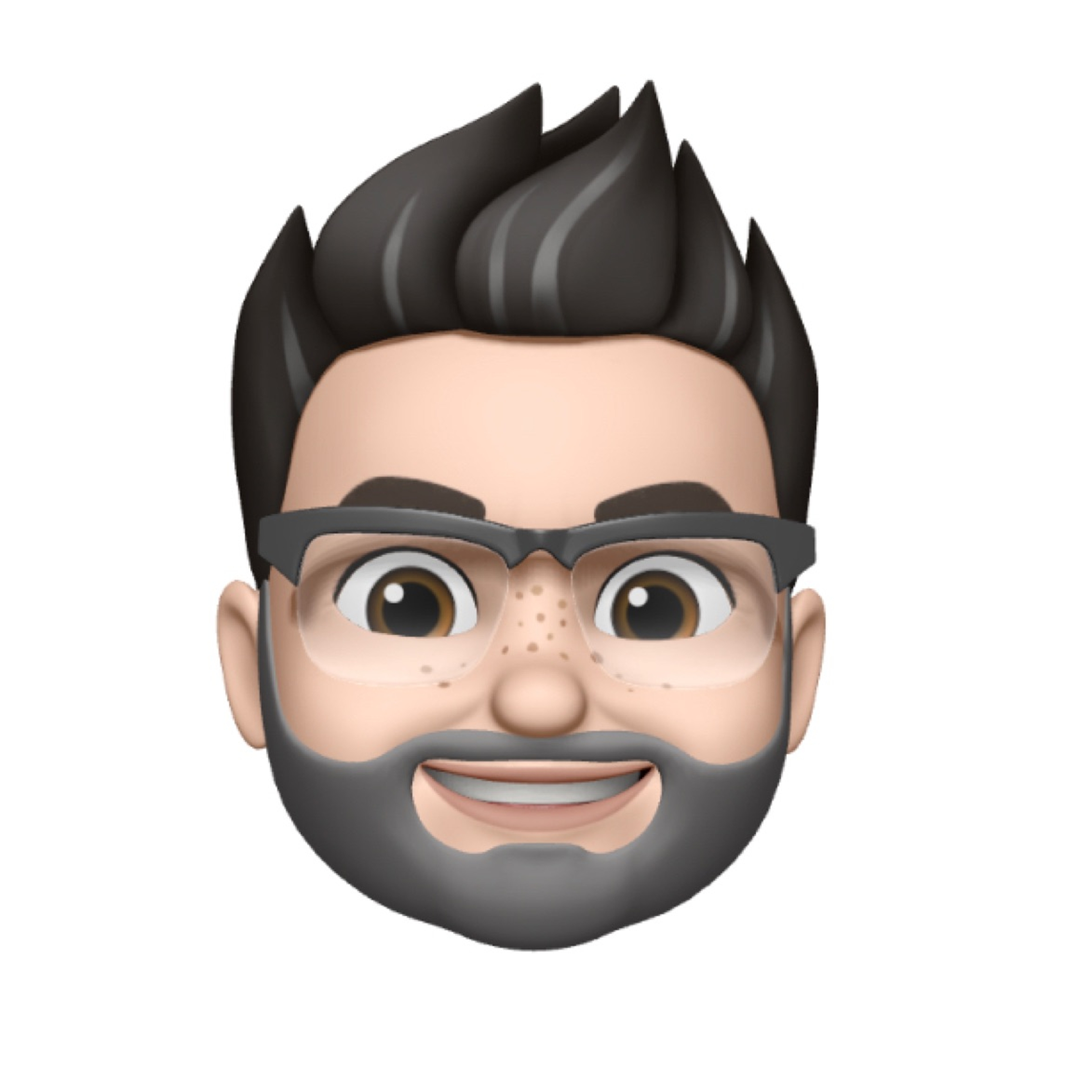 "These pasta chips crisps are so tasty and easy to make and a great alternative to your usual crisps or chips. Served with this creamy roasted red pepper dip. Great to share or as party food. This version uses an air fryer but you can use a normal oven if you'd don't have one."
Ingredients
jarred roasted bell peppers
Utensils
bowl, kettle, saucepan, air fryer, mortar and pestle, blender
Step 1/ 8

Boil the kettle and pour the water over the cashews. Set aside for 10 minutes, then drain and rinse well.

Step 2/ 8

Cook the pasta according to pack instructions and drain well.

Step 3/ 8

30 g

grated Parmesan cheese

15 g

breadcrumbs

½ tsp

smoked paprika powder

1 tbsp

red pesto

In a large bowl, mix together the pesto (or use olive oil), grated Parmesan, breadcrumbs, paprika and season with salt & pepper.

Step 4/ 8

Once the pasta is cooked, toss it in the pesto mixture so all the pasta is covered.

Step 5/ 8

Add in an even layer to your Air Fryer and cook for 15 minutes until nice and crispy. If you don't have an Air Fryer, bake in the oven at 160 C for 15 minutes or until the start to golden up.

Step 6/ 8

¼ tsp

cayenne pepper

3 tsp

sesame seeds

½ tsp

sea salt

While the pasta is cooking, in a dry, non-stick pan, heat the sesame seeds over a medium heat for 3-4 minutes until they start to brown and pop, while stirring regularly. Take care not to burn. Once toasted, crush the sesame seeds to a powder in a pestle and mortar (or bag them and smash with a rolling pin) then mix with the salt and cayenne pepper. Put it in a bowl and set this spice mix aside.

Step 7/ 8

2 tsp

garlic powder

50 g

jarred roasted bell peppers

1

lemon

½ tsp

salt

½ tsp

pepper

1 pinch

chili flakes

100 ml

water

To make the dip, add the drained and rinsed cashews into a blender with the garlic powder, roasted red peppers, juice of 1 lemon, water, chilli flakes (depending how how you like it) and the salt and pepper. Blend until very smooth then transfer to a bowl.

Step 8/ 8

When the pasta chips in the air fryer are cooked, and nice and crispy, immediately toss in the spice mix and serve with the dip and some fresh basil leaves (optional).

Enjoy your meal!
More delicious ideas for you