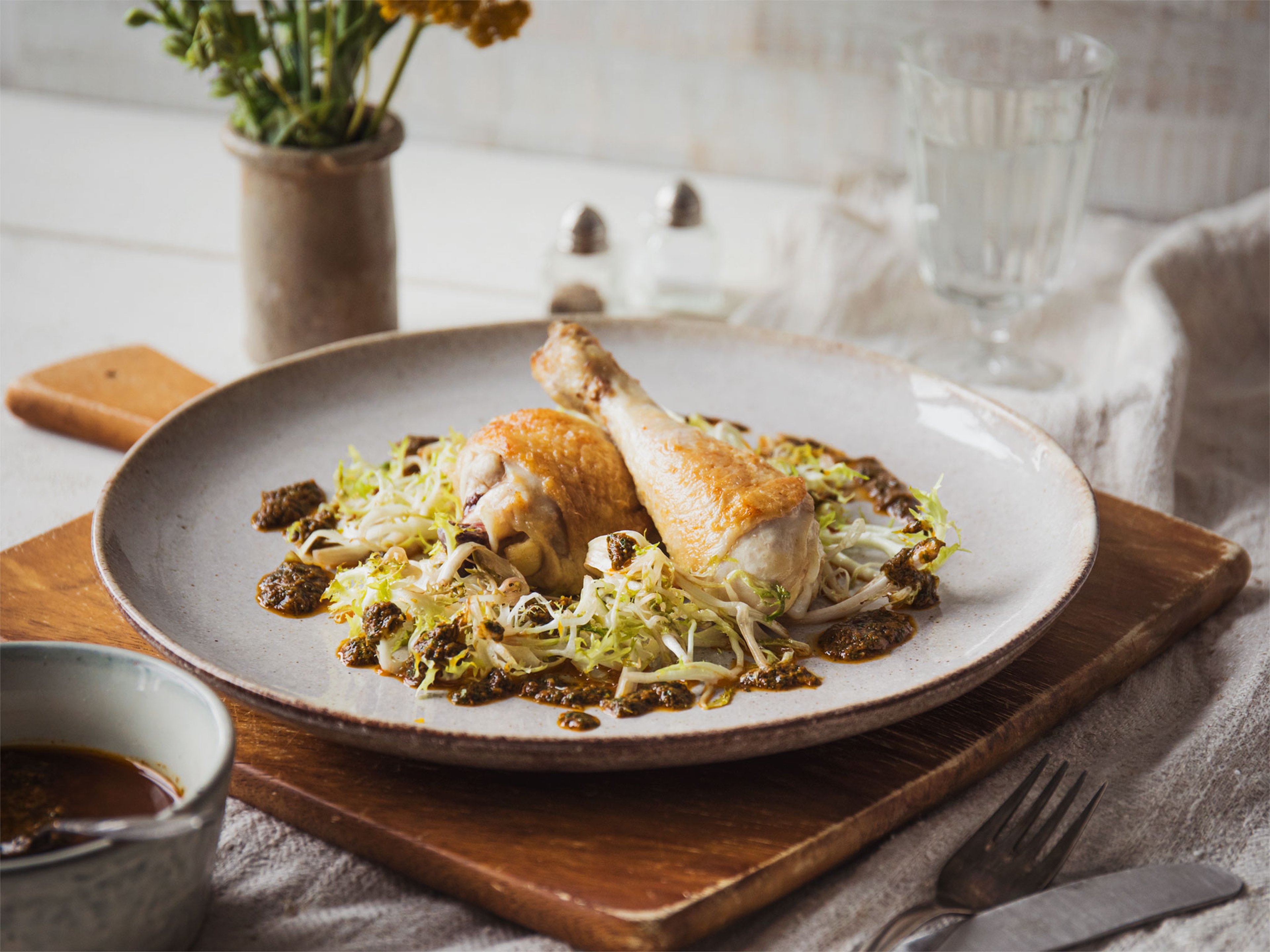 Crispy chicken with Moroccan-style sauce and frisée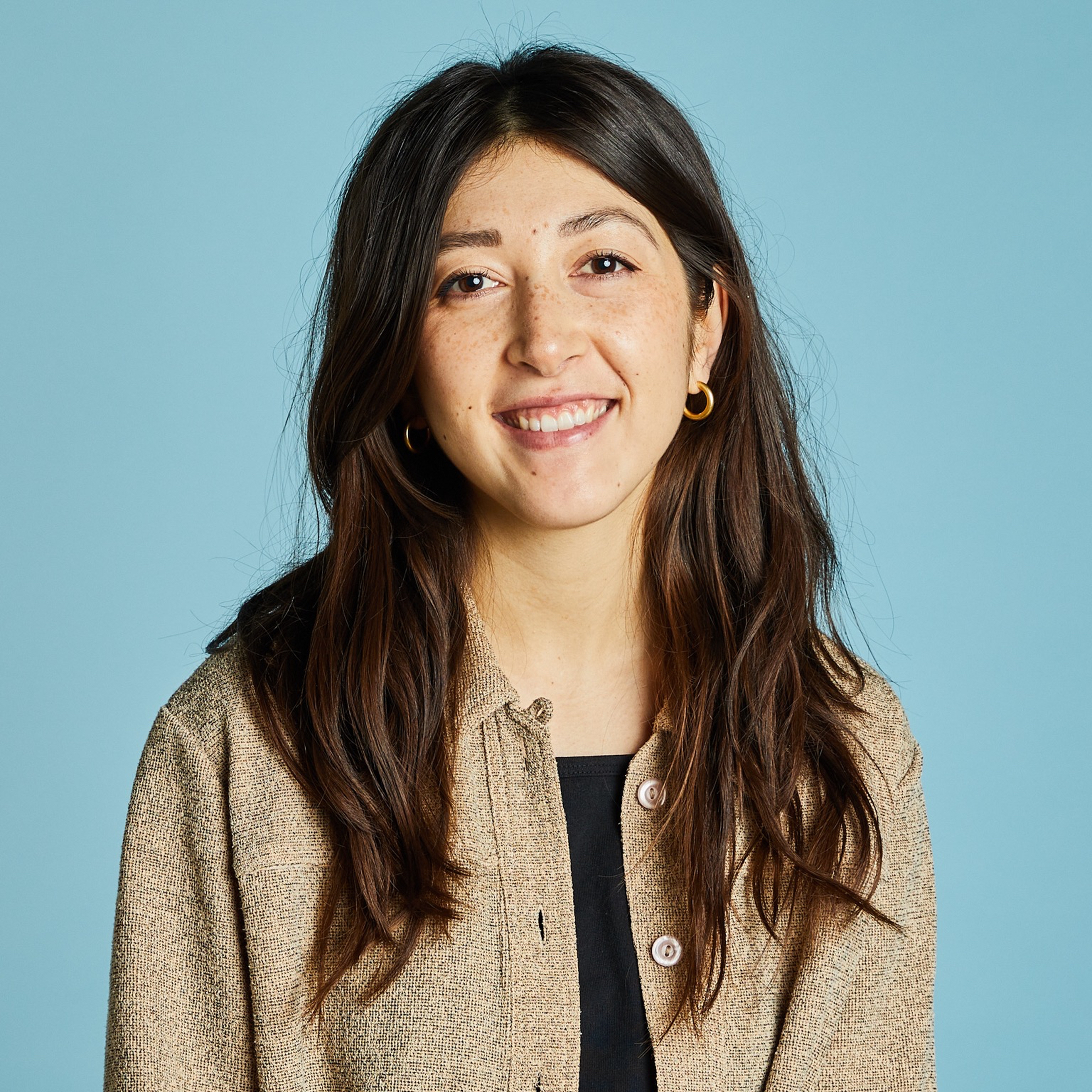 "Chermoula is a saucy marinade from North Africa. It's herby, tart, and garlicky with just a touch of spice and goes well with chicken (as in this recipe), fish, or shellfish. I would also love to see it smeared over roasted vegetables, halloumi, or even tofu. The texture and freshness of frisée (curly endive) gets treated a bit differently here as it's served here lightly wilted...in chicken fat…so how bad can that be? The answer is: It's so "not bad" that it might be your new favorite way to serve frisée."
Utensils
oven, cutting board, knife, food processor, cast iron pan, tongs
How to cut up a whole chicken
3 easy ways to juice a lemon
Step 1/ 4

8 tbsp

olive oil

2 cloves

garlic

30 g

cilantro

4 tbsp

lemon juice

4 tsp

hot paprika powder

2 tsp

ground cumin

½ tsp

cayenne pepper

2

chicken legs

salt

pepper

oven
cutting board
knife
food processor

Preheat oven to 245°C/475°F. Separate the chicken drumsticks from the thighs. Add olive oil, garlic, cilantro, lemon juice, paprika, ground cumin, salt, and cayenne pepper to a food processor and pulse until smooth. Season with salt and pepper to taste and set aside.

Step 2/ 4

Season chicken legs all over with salt and pepper. Add vegetable oil to a cast iron pan and heat over high heat until very hot. Add chicken pieces to skillet and let cook for approx. 3 min. Reduce heat to medium-high and continue cooking until skin is golden brown, approx. 12 min. Transfer pan to oven and let cook approx. 10 min. more, flipping halfway through.

Step 3/ 4

Remove chicken from pan and set aside. Add frisée to the pan over low heat with the chicken fat, toss, and let sit for approx. 5 min., or until lightly wilted.

Step 4/ 4

Plate frisée, top with chicken, and serve with plenty of chermoula. Enjoy!

Enjoy your meal!
More delicious ideas for you