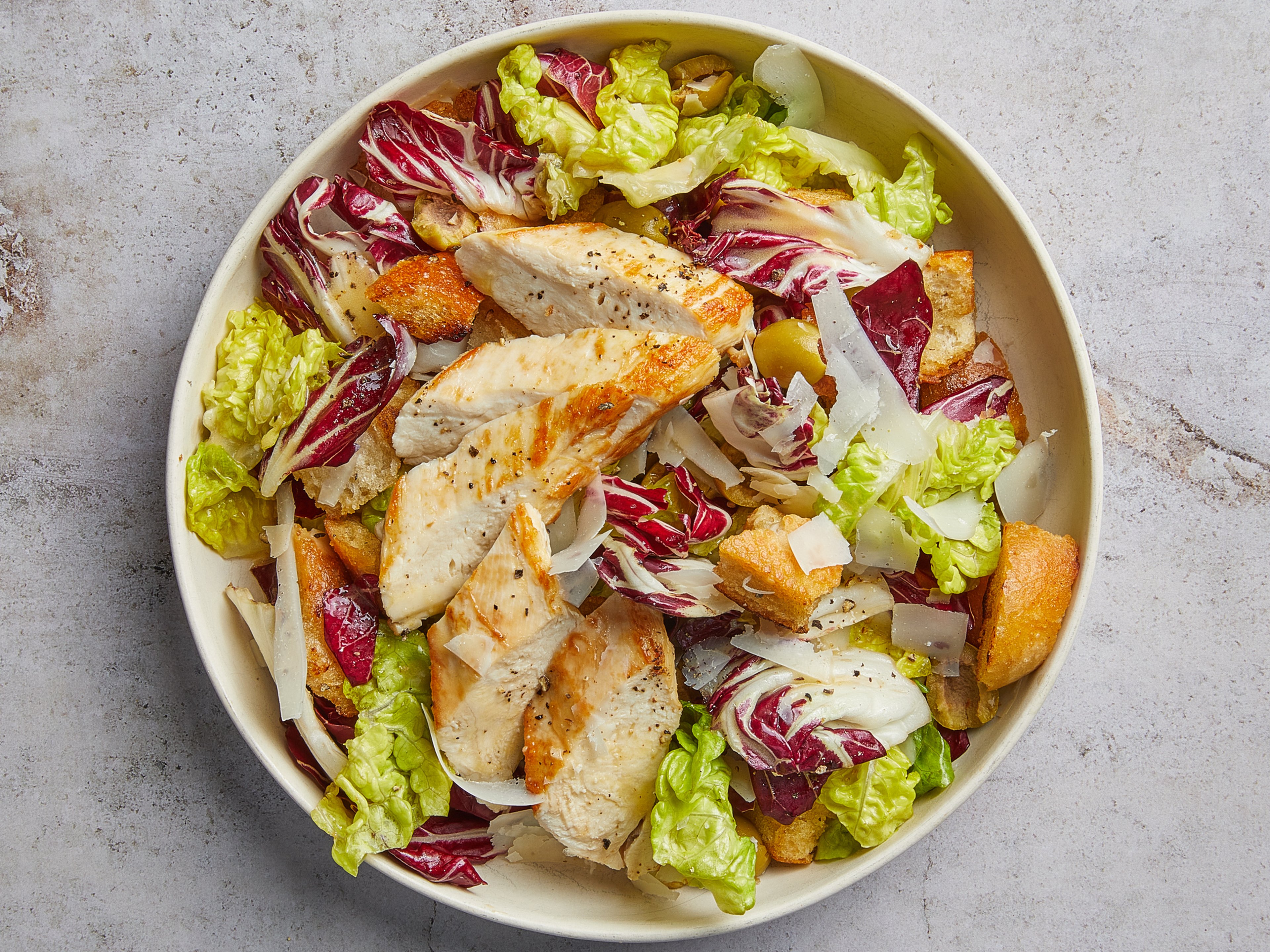 Crispy bread salad with chicken and radicchio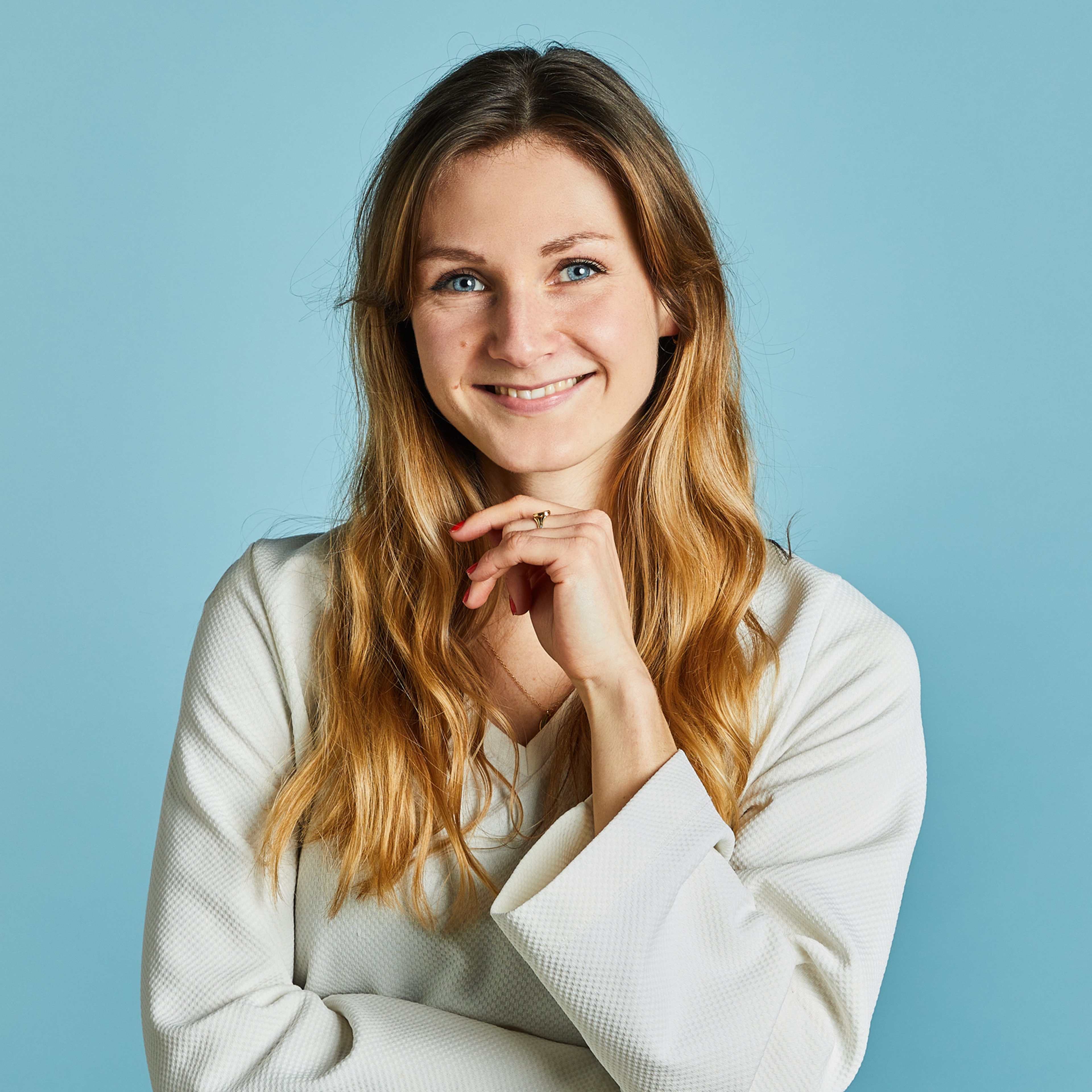 "My quick fix for a gray day is to eat this colorful salad with crunchy croutons and golden brown, juicy chicken. Not only its delightful colors but the mixed textures and flavors make it versatile and irresistible. Don't bother too much with chopping the ingredients too perfect, you can even tear most of them by hand. After all, you want to dig in as quickly as possible, right?"
Ingredients
jarred pitted green olives
Utensils
bowl (large), peeler, bowl, knife, cutting board, frying pan, aluminum foil, spatula, liquid measuring cup, immersion blender
Homemade baguette
How to clean, dry, and store salad
How to grate cheese
Homemade croutons
Step 1/ 4

¼

baguette

50 g

jarred pitted green olives

¼ head

radicchio

½

romaine heart

30 g

Parmesan cheese

Cut or tear the baguette into bite-sized pieces and set aside. Lightly smash olives or leave as a whole. Pluck radicchio and romaine lettuce heart into pieces and place in a large bowl. Using a peeler, freshly shave Parmesan over the salad. Add olives.

Step 2/ 4

1

chicken breasts

1½ cloves

garlic

½ tbsp

Byodo Brat-Olive Mediterran

salt

knife
cutting board
frying pan
aluminum foil

Butterfly chicken breasts, season both sides with salt. Fry in a hot pan with olive oil for approx. 5 min. on all sides, or until the chicken is cooked through. Add garlic cloves and fry briefly. Remove chicken from pan and wrap in aluminum foil. Remove garlic clove, and set aside.

Step 3/ 4

2½ tbsp

Byodo Brat-Olive Mediterran

salt

Add some more olive oil to the same pan and heat over medium heat. Add the bread pieces and coat with the oil on all sides. Lightly salt the croutons and fry for approx. 8 - 10 min. until the bread is crispy and golden brown. Remove and add to the salad.

Step 4/ 4

1½ tbsp

red wine vinegar

½ tbsp

honey

50 ml

water

¼

lemon

salt

pepper

2 tbsp

Byodo Olivenöl nativ extra, aus Italien

liquid measuring cup
immersion blender

Add fried garlic cloves, red wine vinegar, olive oil, honey, a little water, salt, and pepper in a measuring cup and puree with an immersion blender. Pour the dressing over the salad and mix everything roughly. Drizzle with fresh lemon juice. At last, slice the chicken and serve it together with the salad. Enjoy!

Enjoy your meal!
More delicious ideas for you