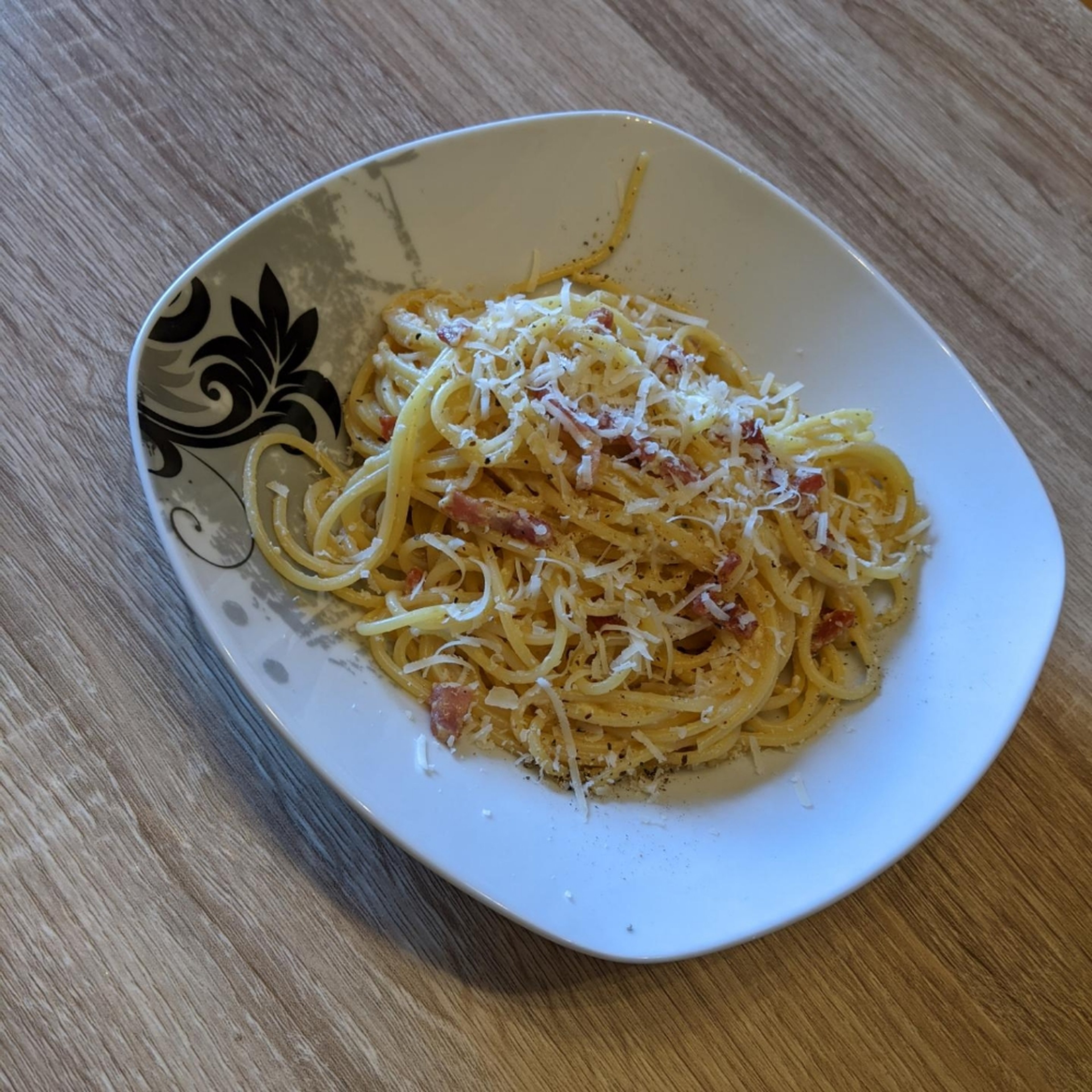 Classic Carbonara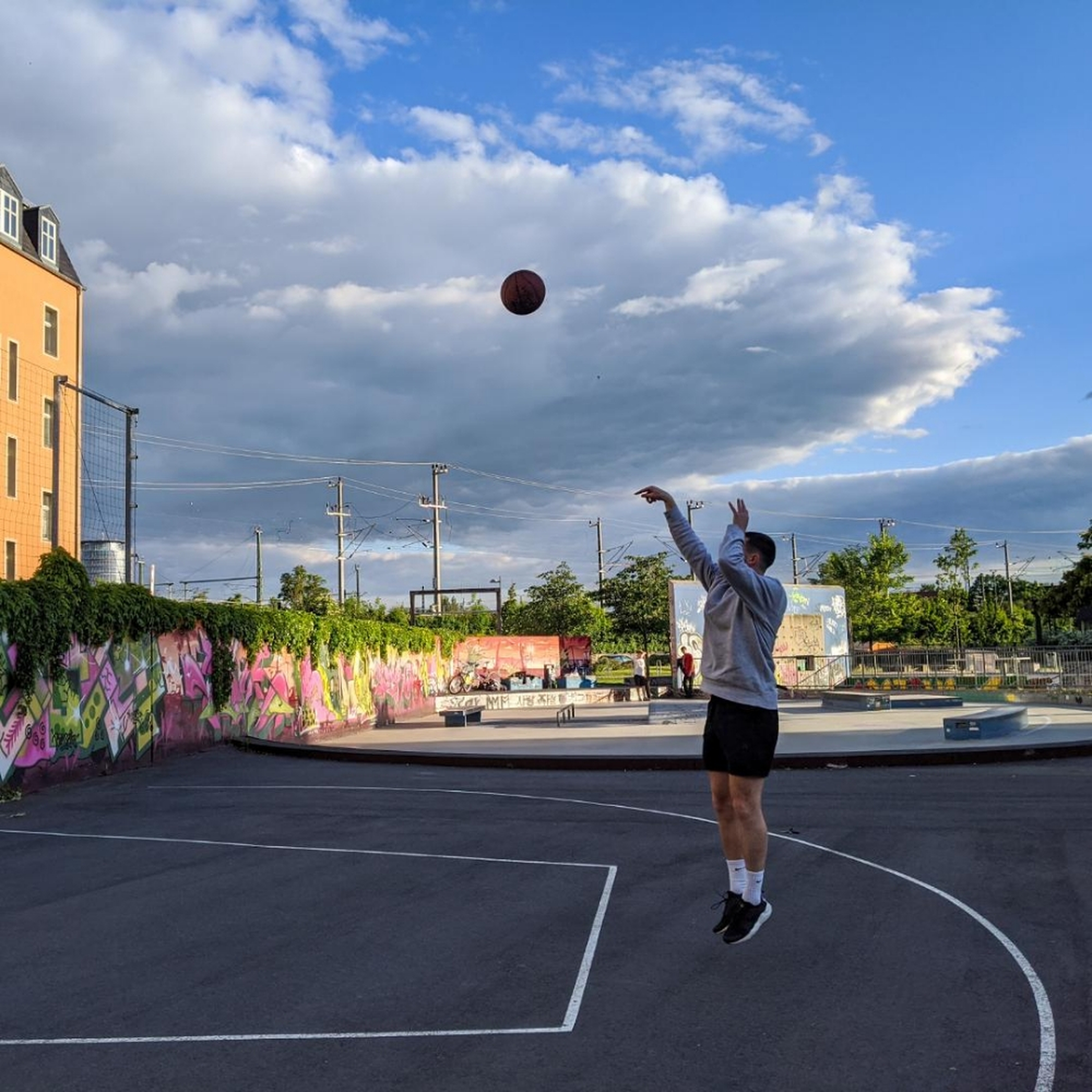 Utensils
pot, cutting board, knife, frying pan, bowl, cheese grater
Step 1/ 4

Boil water in a pot. Add a pinch of salt and put the spaghetti in the pot. Let it boil until the pasta is aldente.

Step 2/ 4

75 g

guanciale

1 clove

garlic

1 tsp

black pepper

cutting board
knife
frying pan

Remove the skin of the guanciale and roughly chop it to about half centimeter chunks. Put the cold pan on the stove and turn it on to a medium-high heat. Add the guanciale. Give the garlic a crack with your hand and put it in the pan. As soon as the fat is coming out of the guanciale and it starts to get golden-brown, you can add the pepper.

Step 3/ 4

1

egg

20 g

Pecorino cheese

Open up the egg into a little bowl. Grate the Pecorino, put it in the bowl and mix everything together.

Step 4/ 4

Remove the garlic from the pan. Turn off the heat and drag the spaghetti and a few spoons of the boiling water into the pan. The frying should stop so that you don't hear any sizzling anymore. Now you can add the egg and cheese from the bowl to the pan and stir everything!

Enjoy your meal!
More delicious ideas for you