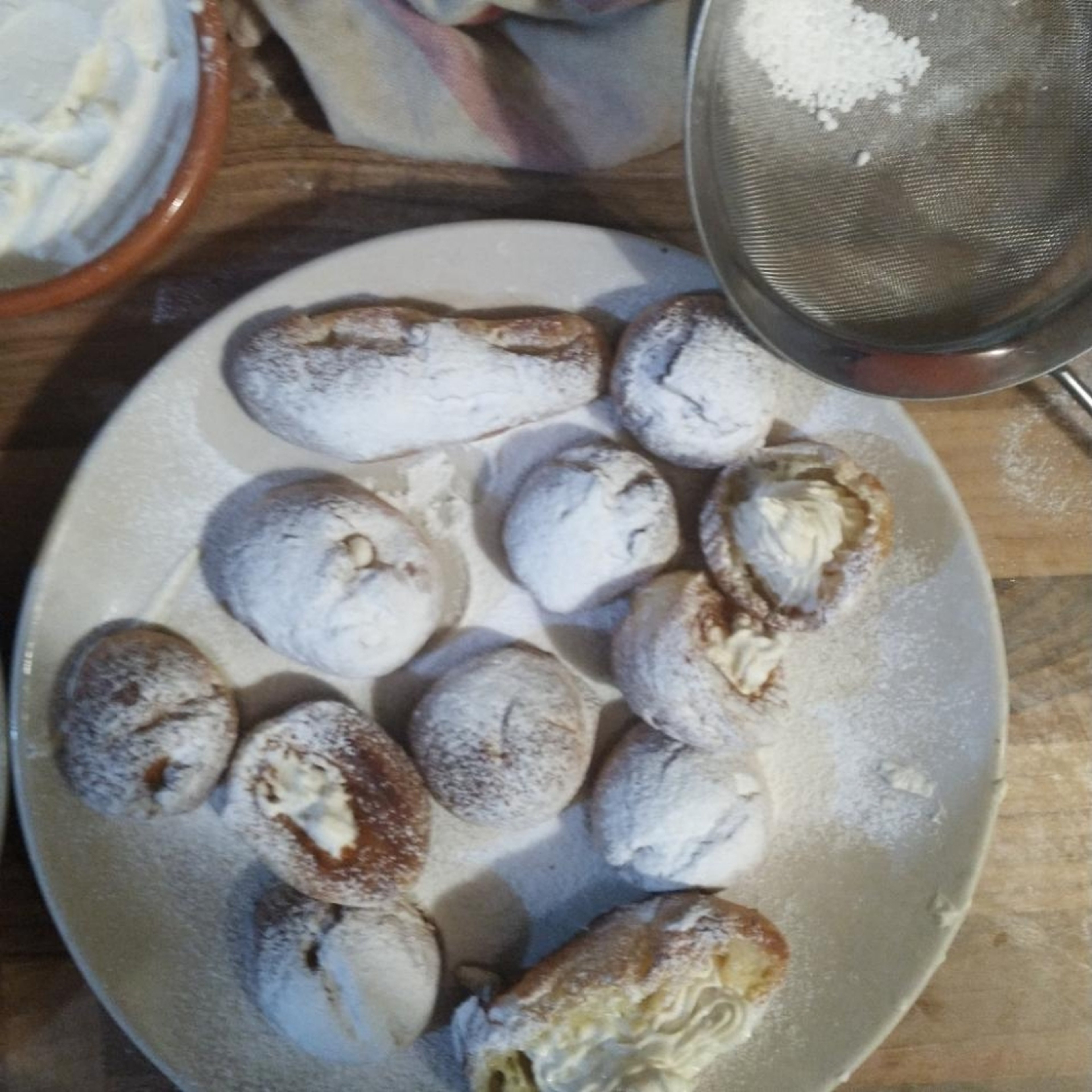 Choux buns or churros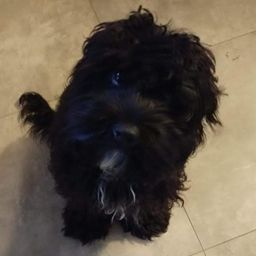 "Crispy, soft choux doughnuts, churros puffs or eclairs. See my other recipe for the sweet or savoury fillings."
Utensils
wooden spoon, 2 saucepans, piping bag with chosen nozzle, pastry brush, plate, kitchen towel, tongs
Take an
easy quiz

and discover more recipes you'll love!
Step 1/ 4

15 ml

milk

10 ml

water

12½ g

butter

14⅜ g

flour

⅜

eggs

wooden spoon
saucepan
piping bag with chosen nozzle

Melt the 100g butter with the120ml milk and water, over a low heat. Add the 115g flour and cook for about five minutes or until you see gelatinisation on the bottom of the pan. Let cool fully so the eggs don't scramble and add the eggs, one by one, beating with a wooden spoon until incorporated. Transfer to a piping bag fitted with your chosen nozzle.

Step 2/ 4

Preheat the oven to gas 5/190C/170C fan. For choux puffs, place a dot of choux on each corner of a baking tray, and place a square of parchment on it, sticking it down with the choux. Let the choux rest for around 15 minutes, covering with a tea towel. Brush the cream puffs with a beaten egg. Bake the cream puffs for 25-35 minutes.

Step 3/ 4

plate
kitchen towel
saucepan
tongs

For churros or choux doughnuts, deep fry them in neutral oil heated to 180C - there should be enough oil so that they can be submerged - and pipe in the choux pastry, in a swirl. Try to make about 3-4 large swirls. Some parts may fall of when flipping, don't worry, it will still be delicious. Flip after about 2mins or until golden brown and crispy on both sides. Remove with tongs and place on a plate lined with kitchen paper.

Step 4/ 4

Fill with any fillings (see other recipe). Dust the sweet ones with icing sugar, serve and enjoy!

Enjoy your meal!
More delicious ideas for you