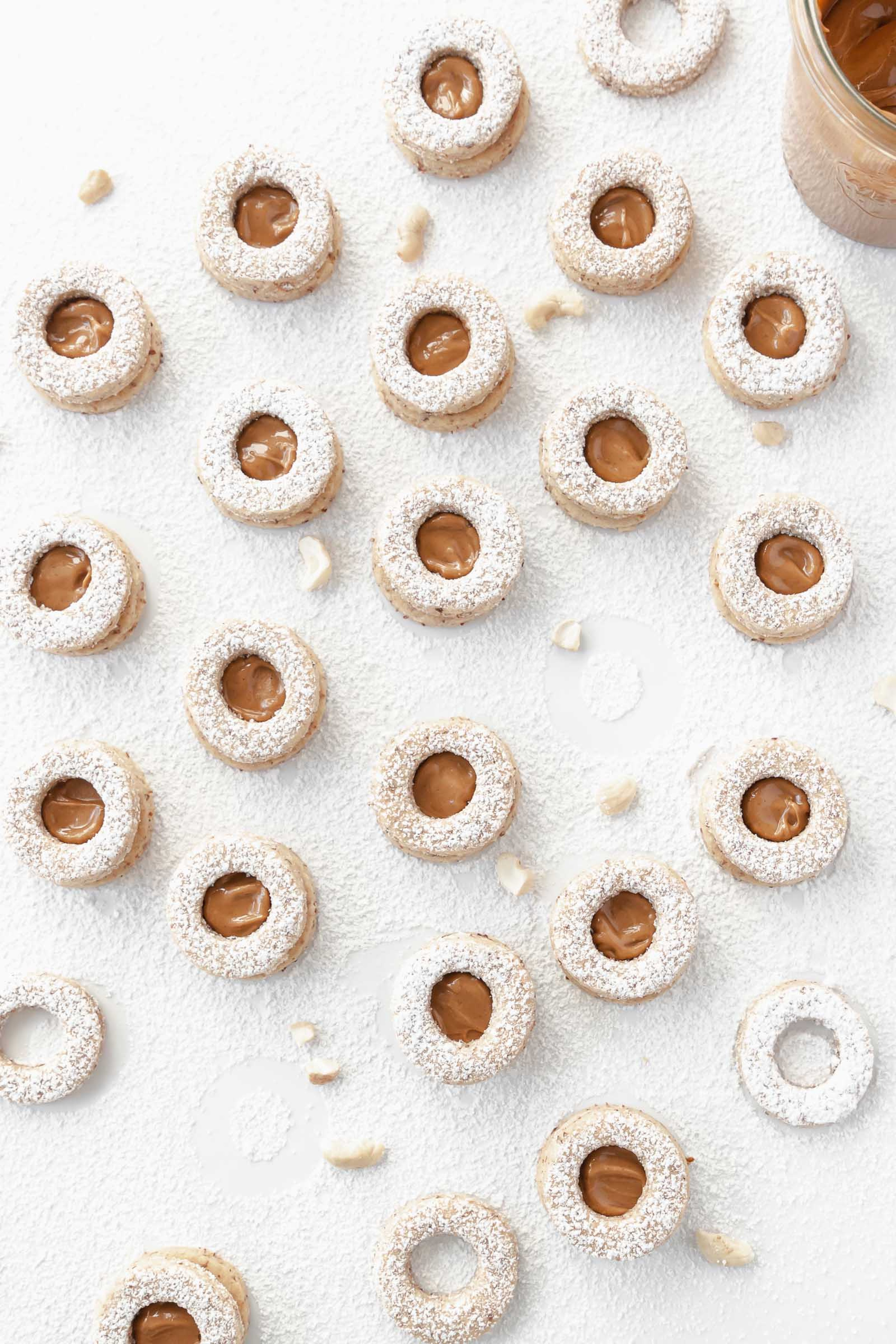 Cashew Butter Linzer Cookies (Low Sugar)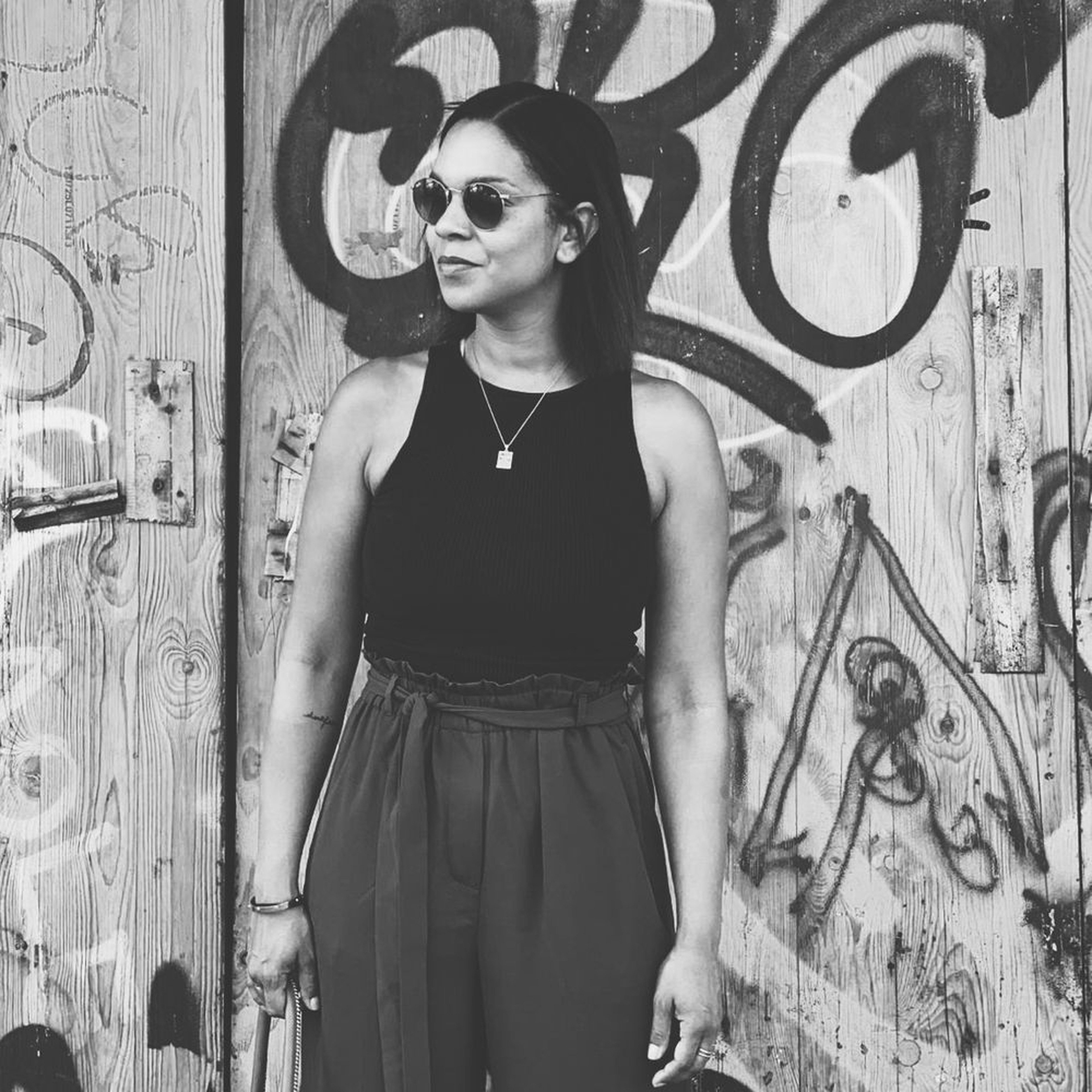 "Not your typical Linzer cookies! These creamy low sugar Cashew Butter Linzer Cookies are filled with spiced cashew butter for a balanced twist that is oh so delicious."
Step 1/ 5

Preheat oven to 180°C and line two baking sheets with parchment paper. Separate egg white from egg yolk and set aside.

Step 2/ 5

10 g

spelt flour

6⅔ g

ground almonds

⅛ pinch

salt

6⅔ g

butter (cold)

3⅓ g

maple syrup

⅛ tbsp

vanilla extract

In a big bowl, mix spelt flour, ground almonds and a pinch of salt. Add cold chopped butter, maple syrup, egg yolk and vanilla extract. Crumble wet and dry ingredients together and knead to a dough with your hands. Wrap the dough into a plastic wrap and chill in the fridge for an hour.

Step 3/ 5

Take the dough out of the fridge and cut it in half. On a floured surface, roll out one half around 0,5 cm (0,2"). Cut out cookies with a cookie cutter. Roll discard dough again and cut out cookies until you have 30 cookies. Continue with the other half of the dough and cut out cookies with holes.

Step 4/ 5

Transfer the first batch of cookies onto the baking sheet and bake for 10 minutes. Let cool and transfer the second batch of cookies onto the baking sheet. Bake for 10 minutes and let cool completely.

Step 5/ 5

½ tbsp

cashew butter

⅛ tsp

ground cinnamon

⅛ tsp

ground cloves

⅛ tsp

ground ginger

Meanwhile, mix cashew butter with cinnamon, cloves and ginger. Once cookies are cool add the spiced cashew butter to the base of the cookie and place another cookie on top. Sprinkle with confectioners sugar and enjoy.

Enjoy your meal!
More delicious ideas for you