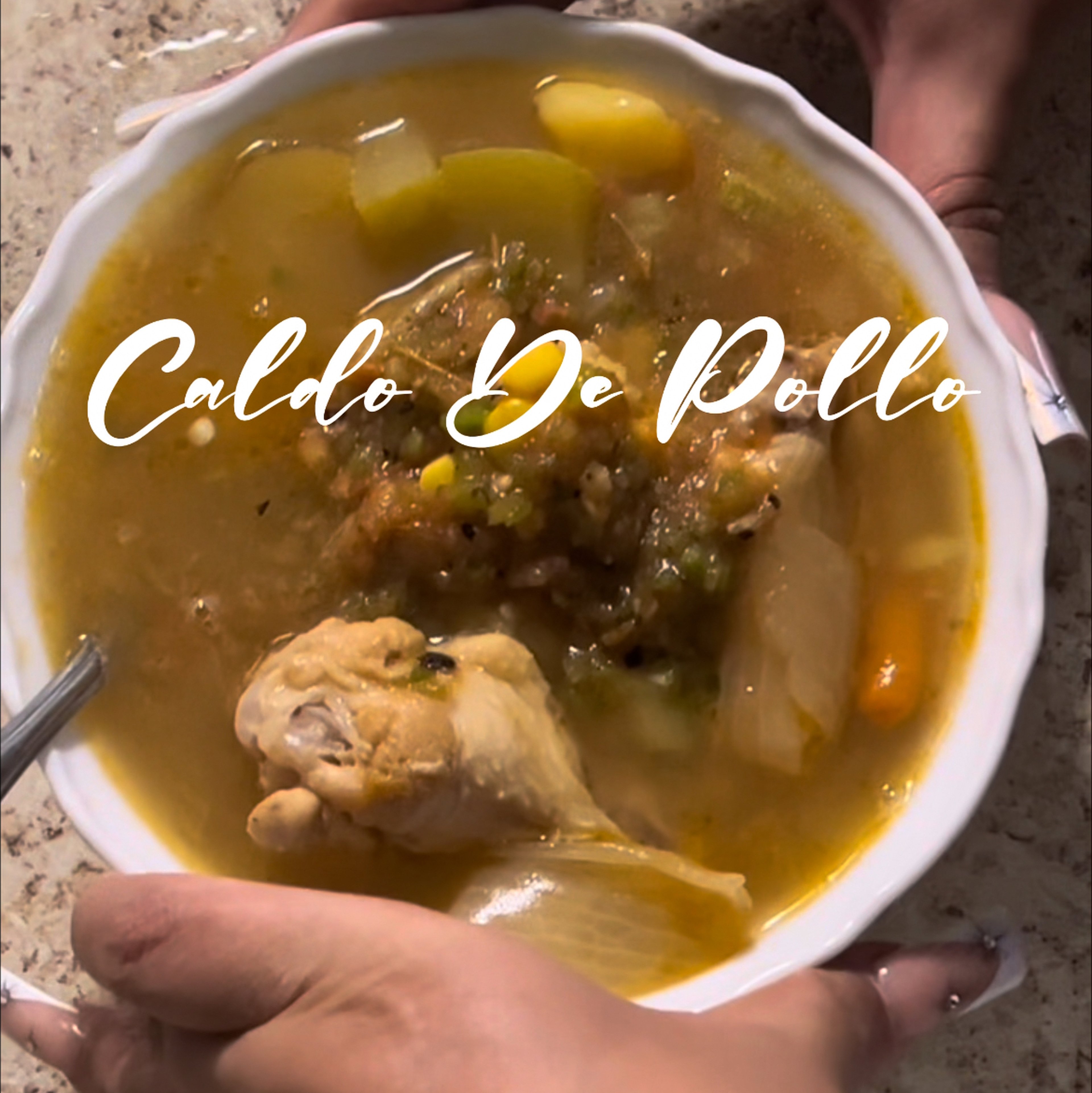 Caldo De Pollo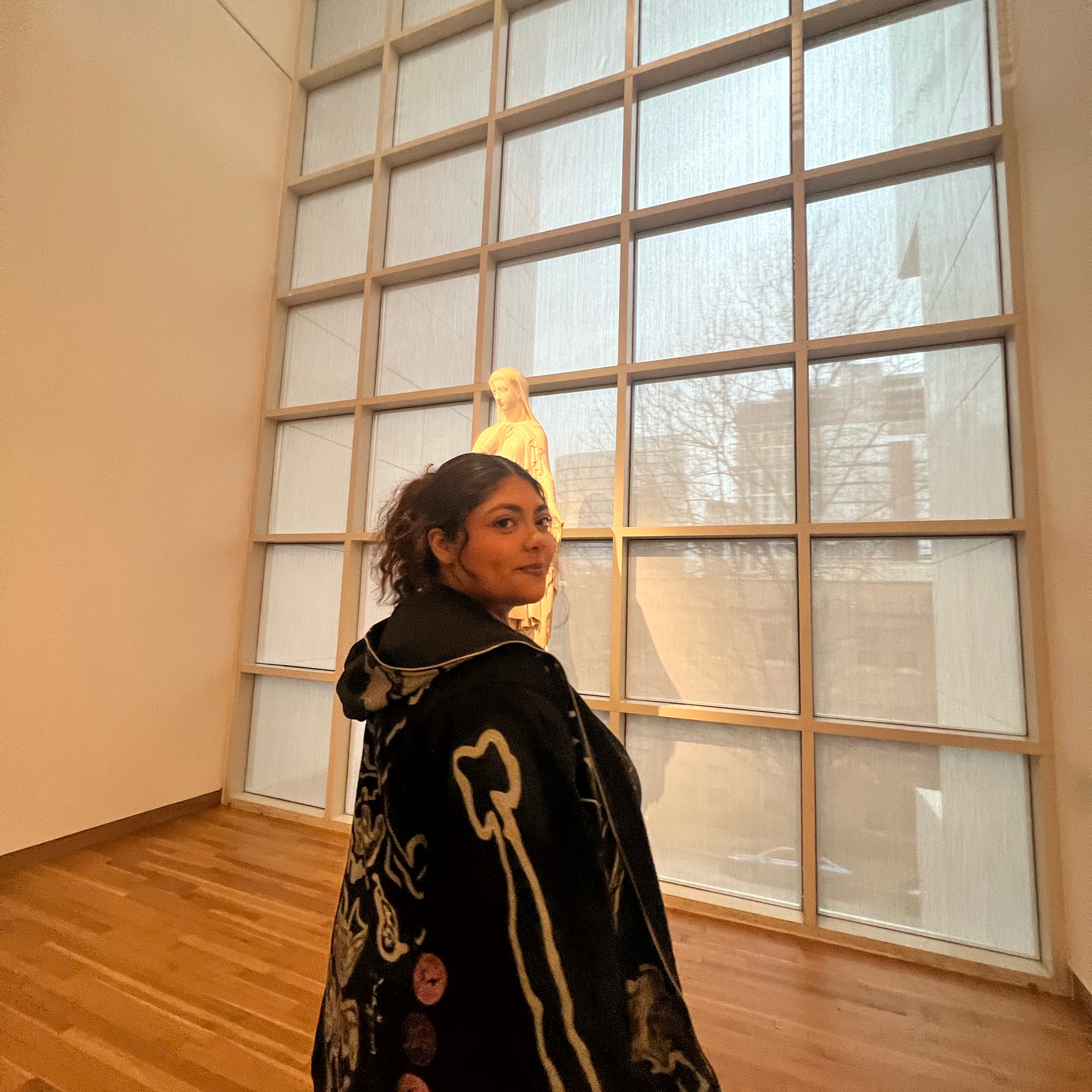 "This is a great soup to kick off the chilly season! A must-have & big hit!"
Utensils
3 knives, 3 cutting boards, bowl, pot, 2 cooking spoons, sauté pan
Step 1/ 13

⅜

Chayote

⅝

Corn

⅛ bag

baby carrot

Chop the vegetables listed above and set them aside in a bowl

Step 2/ 13

⅜

Green Squash (Calabaza)

⅛ lb

Baby potatoes

Chop the vegetables listed above into cubes and set aside in a separate bowl

Step 3/ 13

Cut up your tomato and onion, set aside together separately

Step 4/ 13

Wash your chicken and set aside

Step 5/ 13

Fill a large pot half-way with water and turn on Medium-High Heat

Step 6/ 13

¾ tbsp

Tomato Buillon

¾ tbsp

Chicken Buillon

¾ tbsp

garlic powder

¼ tbsp

ground cumin

⅝

bay leaves

⅛

onion

Season your water with the ingredients above, give it a stir afterwards

Step 7/ 13

Add your chicken to the pot, give it a stir and cover until it boils for 10 minutes

Step 8/ 13

While you're waiting for your chicken to boil, Sauté your tomato and onion until it gains a semi thick consistency

Step 9/ 13

Once your chicken has been boiling for 10 minutes and your tomato and onion are finished, Add the tomato and onion into the pot with the chicken

Step 10/ 13

After you have added your tomato and onion, Add your bowl with your Chayote, Corn, and carrots. These take longer to cook so they have to go in first. Once you've added these veggies, cover and let cook for 10 minutes.

Step 11/ 13

After 10 minutes, Add your Calabaza and potato to the pot as well. These cook quicker so they have to go in later. Cover and cook for 5 minutes.

Step 12/ 13

Once those 5 minutes are up, Grab one of each veggie with your soup spoon and ensure that a fork is able to go through them. If anything still needs a bit more time, cover and cook for an additional 5 minutes and check again afterwards.

Step 13/ 13

Lastly, Accompany your dish with some Red Mexican Rice, Chile, & Lime (Optional). Serve & Enjoy!

Enjoy your meal!
More delicious ideas for you