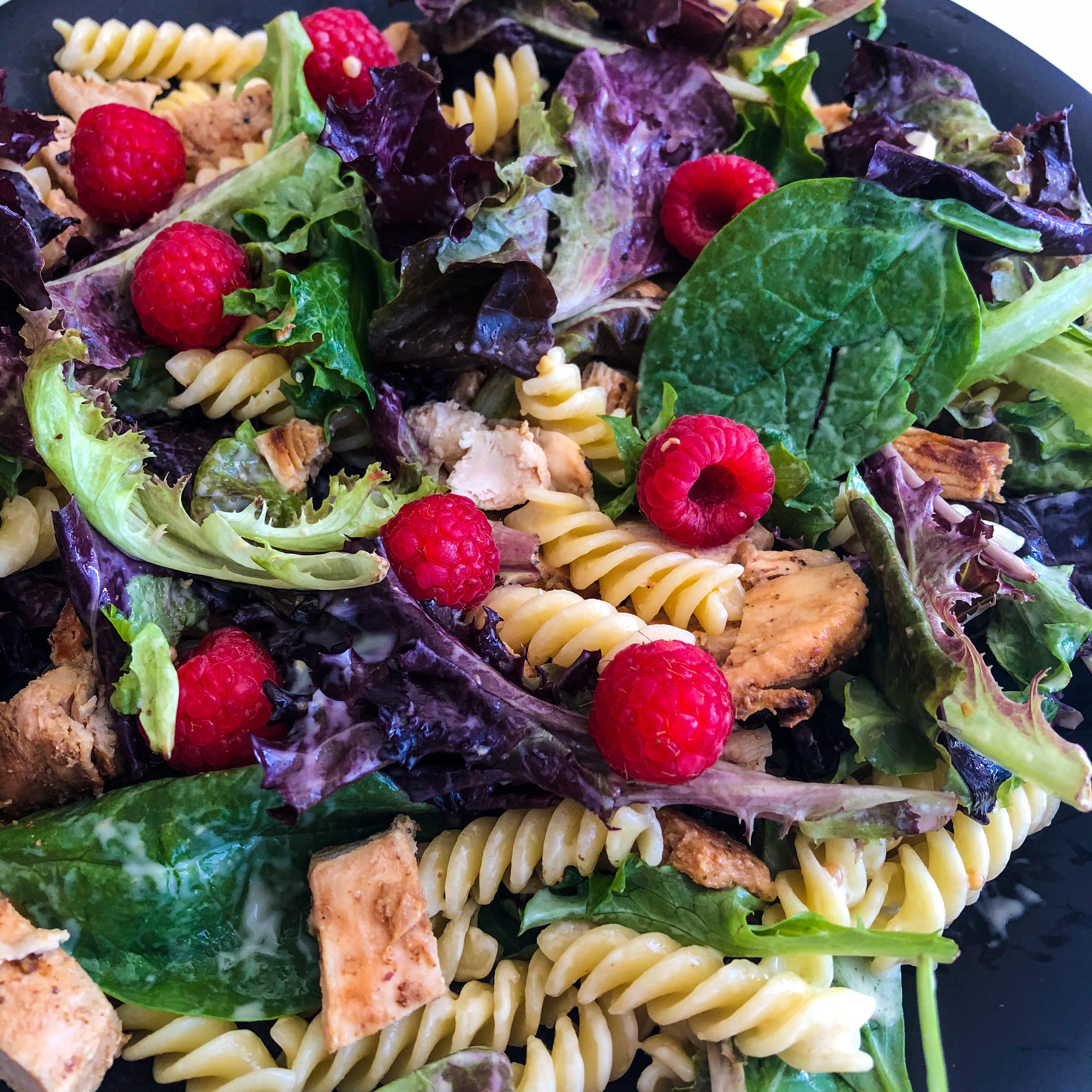 Bravo Salad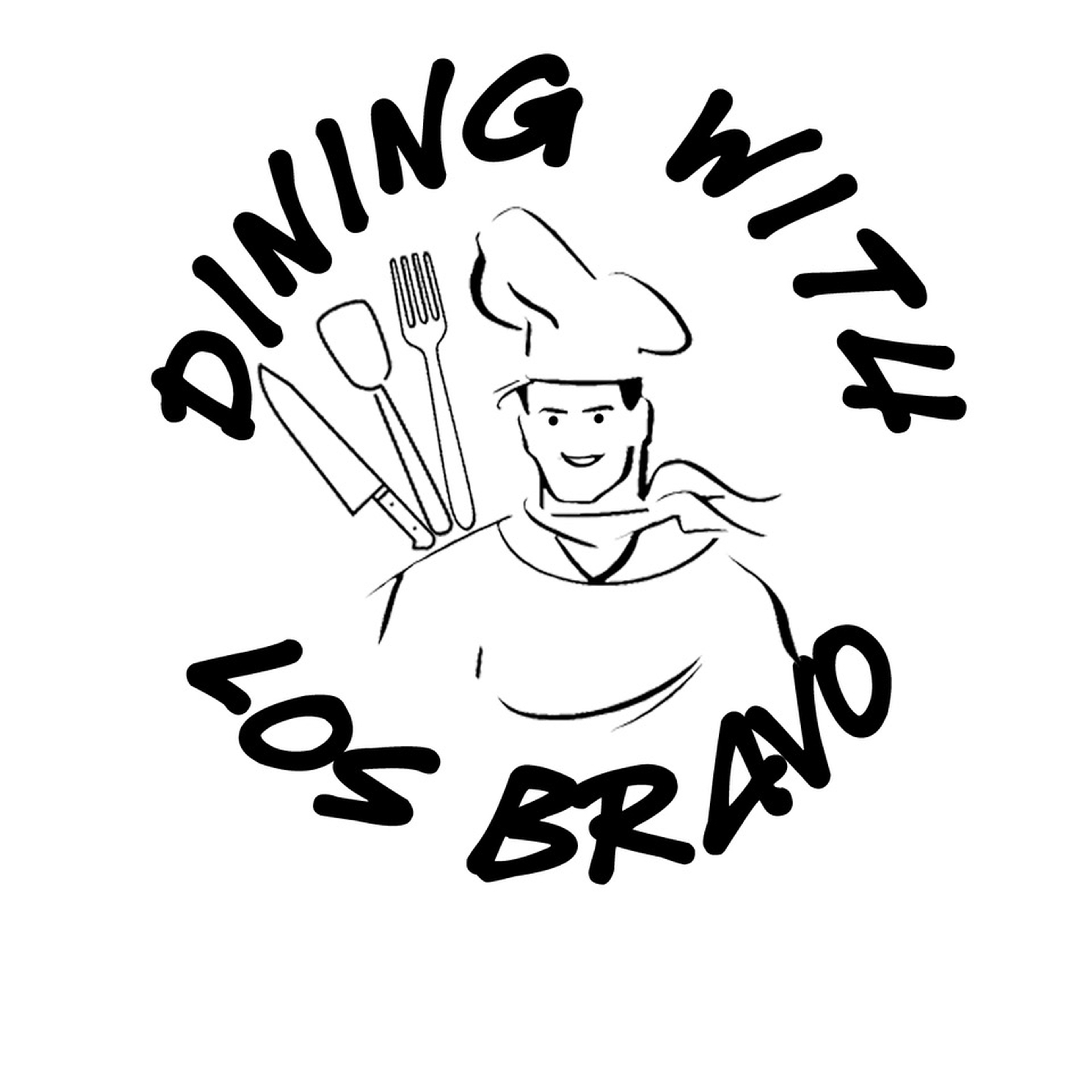 "The Bravo Salad is a simple salad that combines and plays with the sweet and salty flavors while balancing it. It was created based on simple ingredients for the purpose to balance the dish, not complicated to make and quick to create, while still making it delicious. To make the dish vegetarian, remove the chicken from the dish. To make the dish vegan, remove the chicken, and parmesan from the dish."
Utensils
2 bowls, 2 cutting boards, 2 knives, 2 plates, pot, sauté pan, Pasta scoop, Dressing shaker, Strainer
Step 1/ 5

125 g

Raspberries

250 g

Mixed greens

First thing first you will want to rinse off your ingredients and separate them in different bowls.

Step 2/ 5

1

lemons

salt

pepper

1

chicken breasts

If you bought your chicken breast already sliced, don't skip this step (don't forget to read how to marinate your chicken). Grab your cutting board and knife, thinly slice your chicken breast. Marinate your chicken by placing it on a plate, squeezing your lemon juice, add salt and pepper. Let it rest for 10 min.

Step 3/ 5

While we wait for our chicken to marinate, we will start getting our pasta ready. Grab your pot and add hot water 3/4 of the pot. Add 3 tablespoons worth of olive oil, and season your water pretty salty. (Everyone has different preferences) Wait until water start's boiling and add your pasta. Your pasta will cook in 10 min. Recommendation: By using your pasta scoop, try your pasta to know when it is ready by seeing if it's soft or still hard. If still hard, let pasta keep cooking.

Step 4/ 5

50 g

olive oil

50 g

balsamic vinegar

While we wait for our pasta to get ready, we will start getting our salad dressing ready. Grab your dressing shaker. For the quantity of your ingredients is very flexible. The standard ratio for vinaigrettes is three parts oil to one part vinegar. But it's a flexible ratio, so use more vinegar if you like a tart dressing or more oil if you like it richer. This is also not something for which you need to take out the measuring cups. Eye-balling the proportions right in the salad bowl is perfect

Step 5/ 5

Strainer
cutting board
knife
bowl
plate

We are almost done. Now that our dressing is ready, we can go back from where we left off. After our pasta has been cooked, we will have to strain it in the sink with our strainer. Move it to the bowl, where you'll be mixing all your ingredients. After our chicken has been cooked, we will have to cut into servable portions. Move it to the mixing bowl. Add the rest of your ingredients: parmesan, raspberries, greens, and our salad dressing. Mix it thoroughly, and our dish is ready to be served.

Enjoy your meal!
More delicious ideas for you