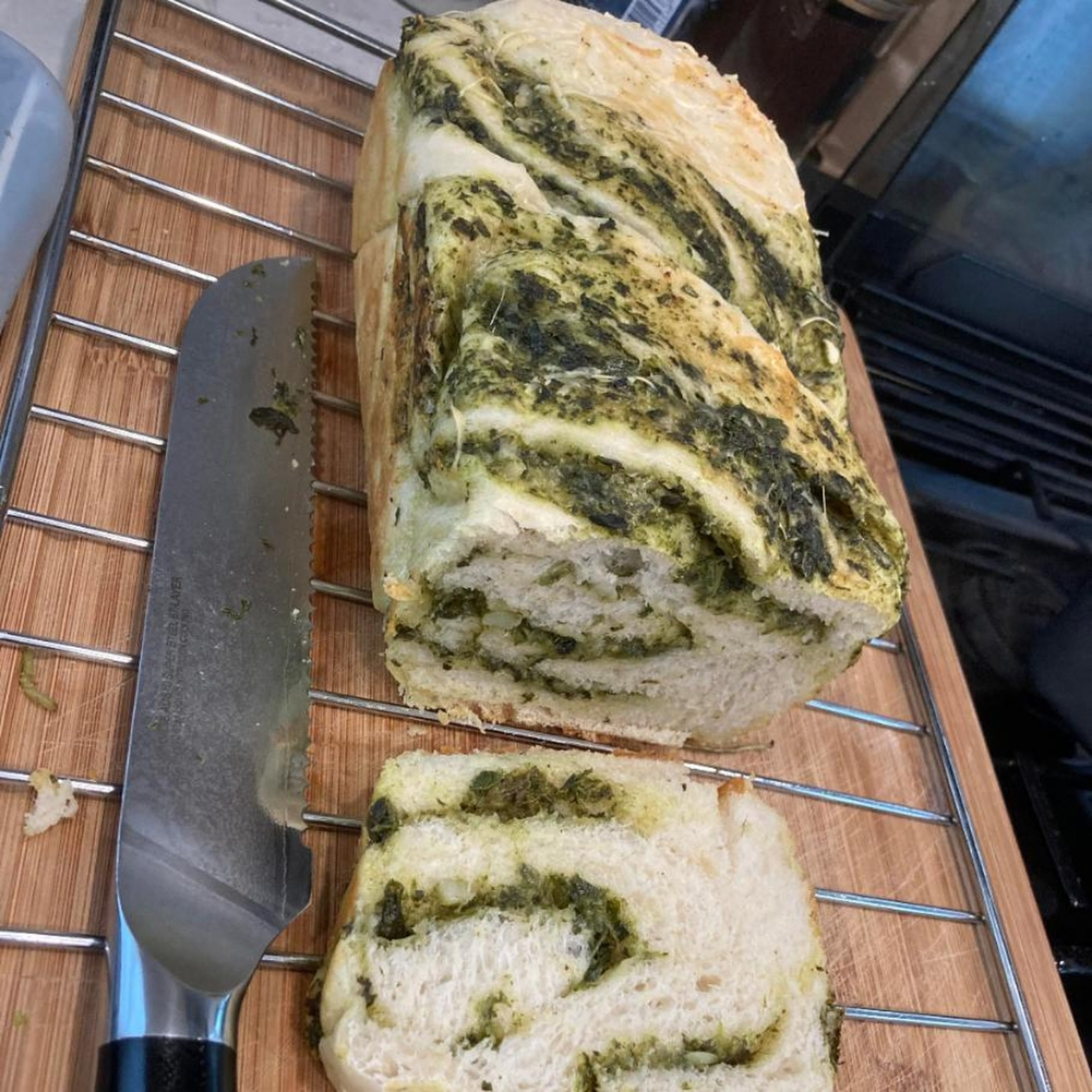 Braided Pesto Bread
"This is an incredibly addicting bread"
Step 1/ 5

133⅓ g

flour

2 g

active dry yeast

93⅓ ml

active dry yeast

⅓ tsp

salt

⅓ tsp

dried basil

⅔ tsp

garlic powder

⅓ tbsp

olive oil

Combine the salt and flour in a bowl. Make sure to disperse the salt so it does not kill the yeast. Then add the water, yeast, olive oil, and spices and combine.

Step 2/ 5

Knead the dough for five minutes until smooth. It may be slightly sticky. Place in a bowl and allow to proof for 1 hour.

Step 3/ 5

After the proof, divide the dough into two to three strands and flatten each piece. Generously lather the pesto within each strand and fold to cover. Braid the three strands together as you would do with hair, then place in a greased pan to proof for 1-2 hours.

Step 4/ 5

Preheat the oven to 425°F / 205°C. Optional step: egg wash the top of the bread for a shiner finish. You can also add additional pesto at this point. Bake the bread for 30 minutes, until cooked through with a light brown top.

Step 5/ 5

Serve and enjoy. Best eaten after 5 minutes of cooling.

Enjoy your meal!
More delicious ideas for you