Baked sweet potatoes with truffle mayo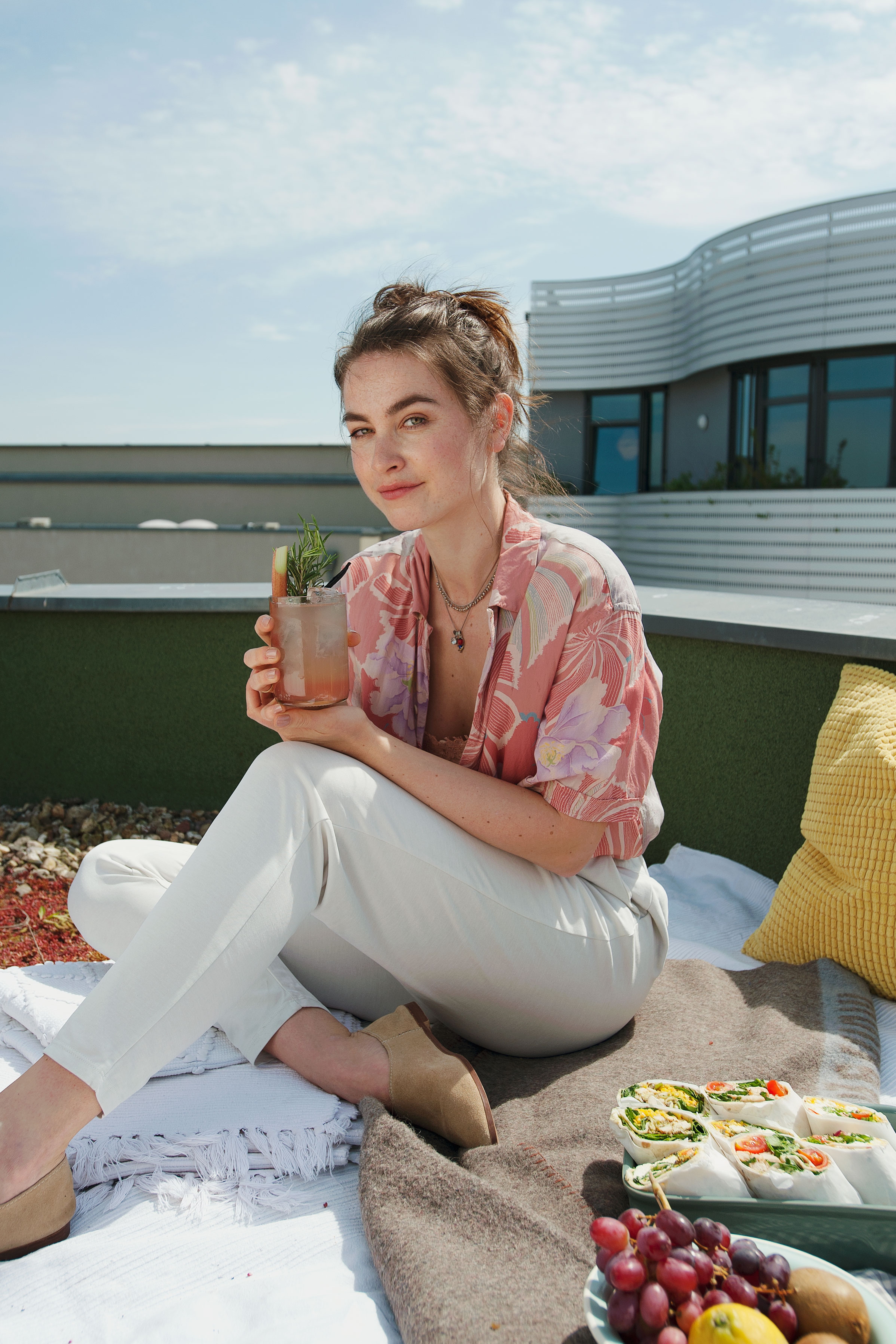 Utensils
oven, cutting board, knife, large mixing bowl, small mixing bowl, pastry brush, baking sheet, parchment paper, small frying pan
How to chop green herbs
How to prepare garlic
How to julienne
How to toast nuts
Step 1/ 5

oven
cutting board
knife
large mixing bowl

Preheat oven to 220°C/425°F. Julienne beetroot and transfer to a mixing bowl. Salt to taste and set aside to marinate.

Step 2/ 5

1 clove

garlic

10 g

oregano

5 g

rosemary

3 tbsp

olive oil

2 tsp

cane sugar

1 tsp

paprika powder

Peel and chop garlic. Finely chop oregano and rosemary. Add olive oil, oregano, rosemary, chopped garlic, cane sugar, and paprika powder to a bowl and stir to combine.

Step 3/ 5

pastry brush
baking sheet
oven
parchment paper

Halve sweet potatoes and brush with marinade. Transfer sweet potatoes to a parchement-lined baking sheet and bake at 220°C/425°F for approx. 15 min., or until fork-tender.

Step 4/ 5

20 g

pine nuts

4 tbsp

mayonnaise

50 g

sour cream

4 tsp

truffle oil

salt

pepper

small frying pan
small mixing bowl

Add pine nuts to a small frying pan over medium heat. Toast for approx. 2 – 3 min., or until golden brown. Add mayonnaise, sour cream, and truffle oil to a small mixing bowl and stir to combine. Season with salt and pepper to taste.

Step 5/ 5

Remove sweet potatoes from oven and mash the inside with a fork. Top with mayonnaise, marinated beetroot, and toasted pine nuts. Garnish with chopped chives and enjoy!

Enjoy your meal!
More delicious ideas for you