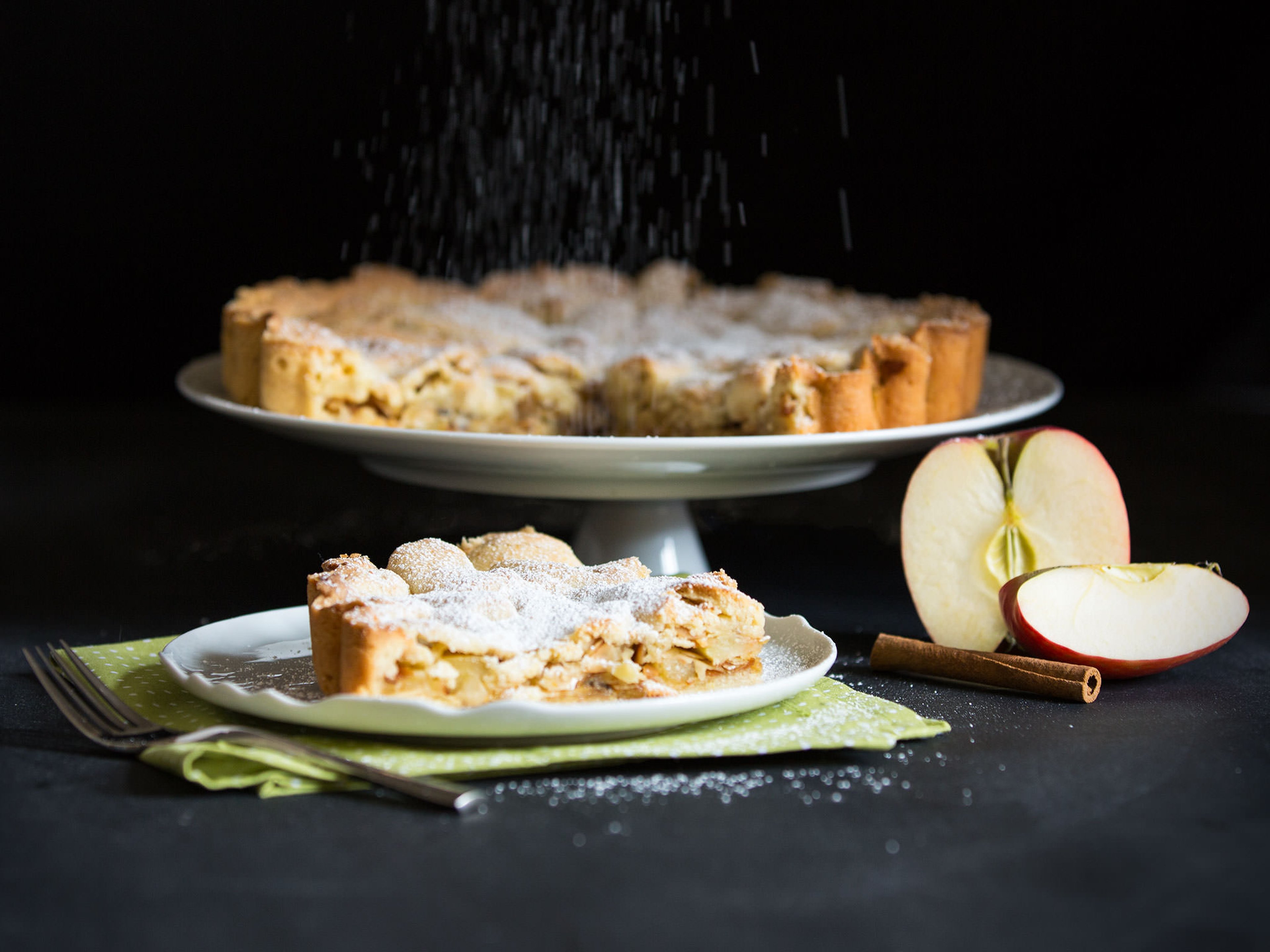 Apple and nut pie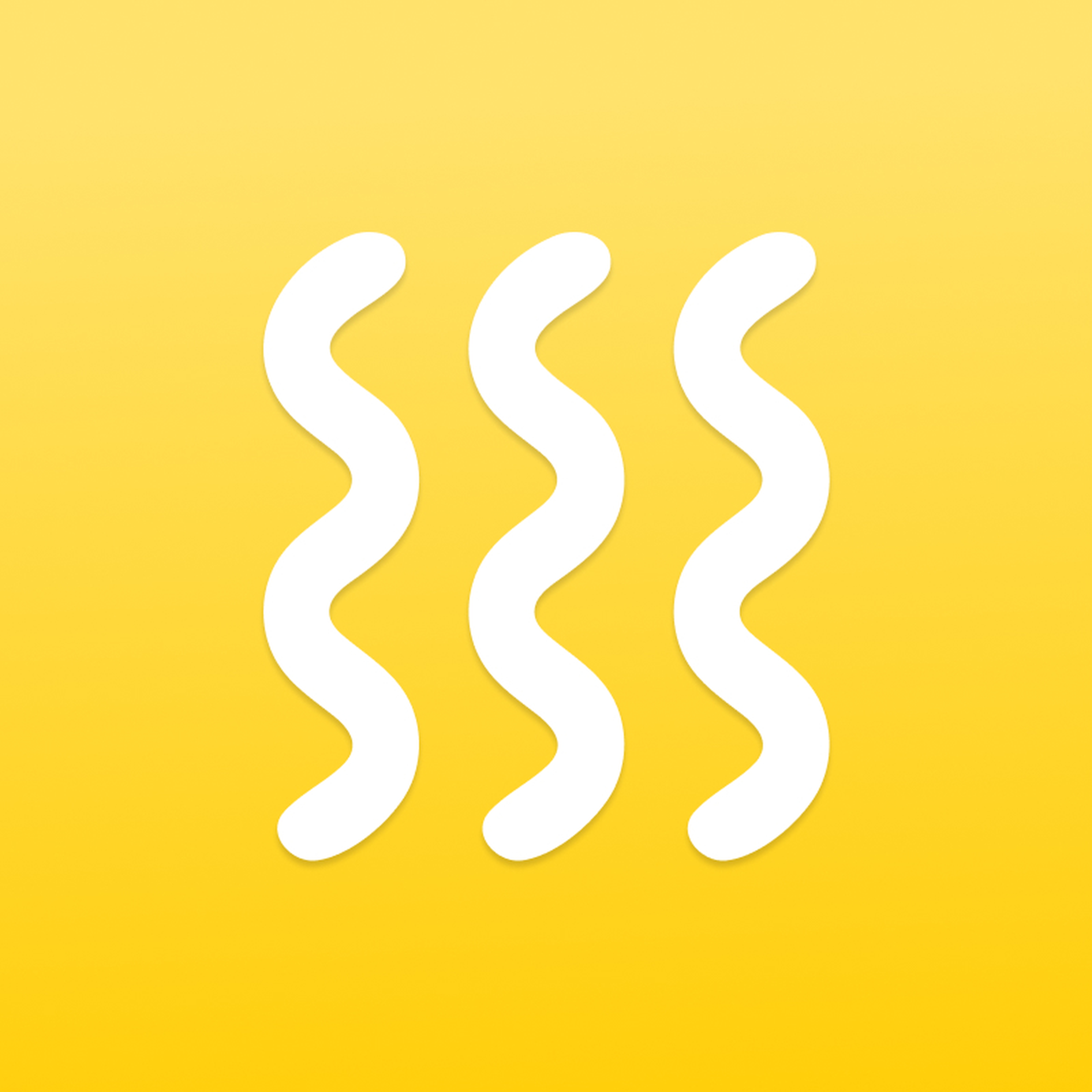 Editorial Team at Kitchen Stories
Utensils
zester, standing mixer or hand mixer with dough hooks, plastic wrap, frying pan, cooking spoon, oven, cutting board, knife, large bowl, pie dish, rolling pin, round cookie cutter
How to scrape a vanilla bean
How to toast nuts
How to zest citrus fruits
How to fit dough into a pie dish
Step 1/ 10

30 g

butter

45 g

confectioner's sugar

7½ g

almonds (ground)

66⅔ g

flour

½ g

salt

⅓

eggs

⅛

lemon

⅛

orange

zester
standing mixer or hand mixer with dough hooks

For the crust, combine butter, confectioner's sugar, ground almonds, flour, salt, eggs, and some of the lemon and orange zest. Beat until a smooth dough forms.

Step 2/ 10

Wrap dough in plastic wrap and transfer to refrigerator. Allow to set for approx. 1 h.

Step 3/ 10

Toast sliced almonds in a grease-free pan over medium-low heat until light brown and fragrant.

Step 4/ 10

Preheat oven to 160°C/325°F. For the filling, peel and quarter apples. Remove core with a diagonal cut. Cut quarters into thick slices.

Step 5/ 10

Caramelize sugar in a frying pan over medium-low heat for approx. 4 - 7 min. until liquid and golden.

Step 6/ 10

16⅔ ml

apple juice

⅛

vanilla bean

⅛

orange

⅛

lemon

⅛ tsp

cinnamon

Sauté apples in caramelized sugar. Deglaze with apple juice. Add vanilla seeds, remaining orange and lemon zest, and cinnamon. Allow to cook until most of the liquid has evaporated. Set aside.

Step 7/ 10

In a large bowl, combine the apple mixture with toasted, chopped almonds.

Step 8/ 10

butter for greasing

flour for work surface

If necessary, grease pie dish and lightly flour work surface. Divide dough into two parts. Using a rolling pin, roll out so that each piece is slightly larger than the pie dish. Carefully transfer one dough round to pie dish and press into the dish. Cut off overhanging dough by rolling the rolling pin over the edges of the dish.

Step 9/ 10

Add apple-nut mixture to pie dish and spread evenly. If necessary, discard some of the excess liquid.

Step 10/ 10

Place second half of dough on top and seal around edges. Make a small hole in the middle of the pie with a round cookie cutter to allow air to escape while baking. Place pie in preheated oven at 160°C/325°F and bake until golden brown for approx. 65 - 75 min. Enjoy warm with ice cream or whipped cream.

Enjoy your meal!
More delicious ideas for you