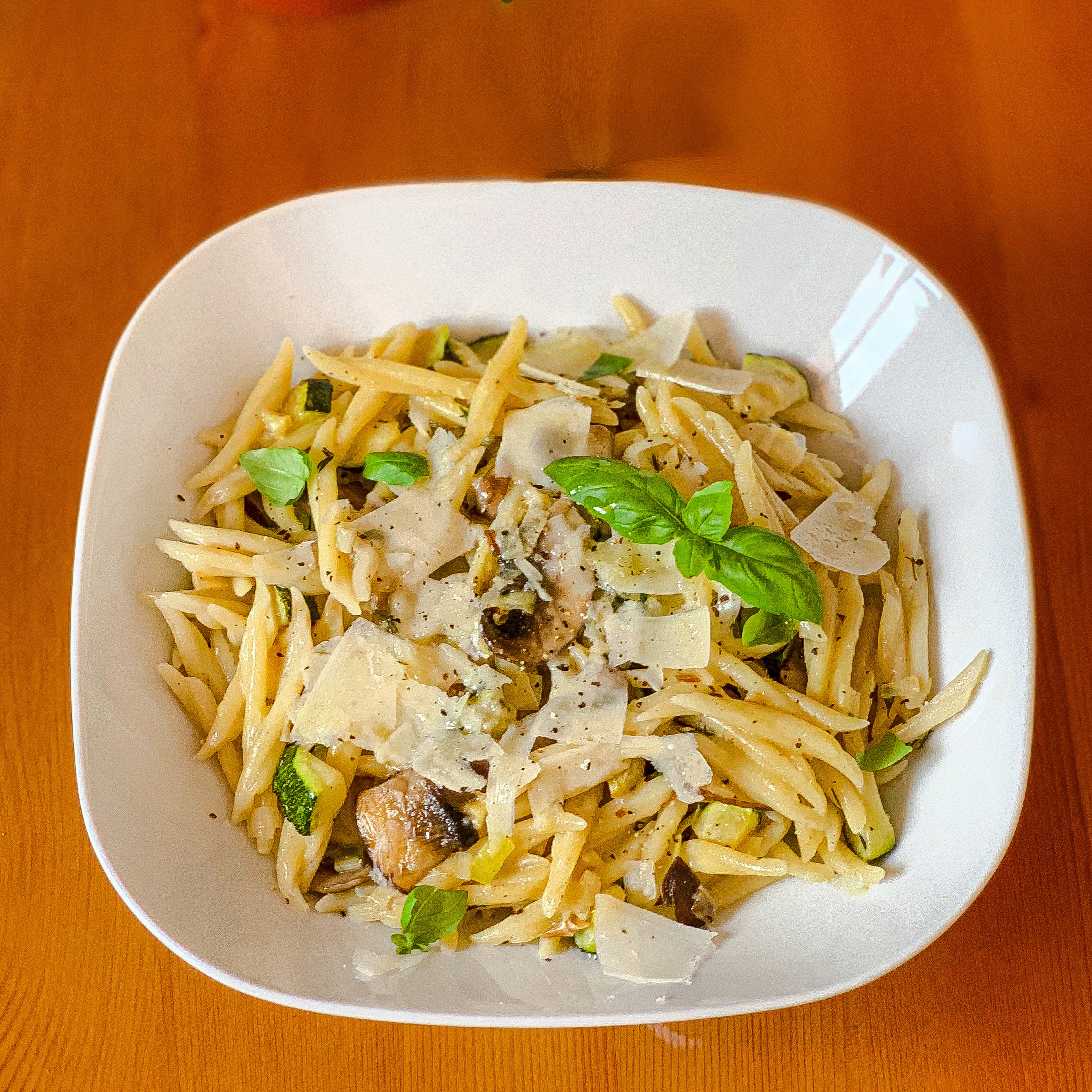 Trofie alla crema di verdure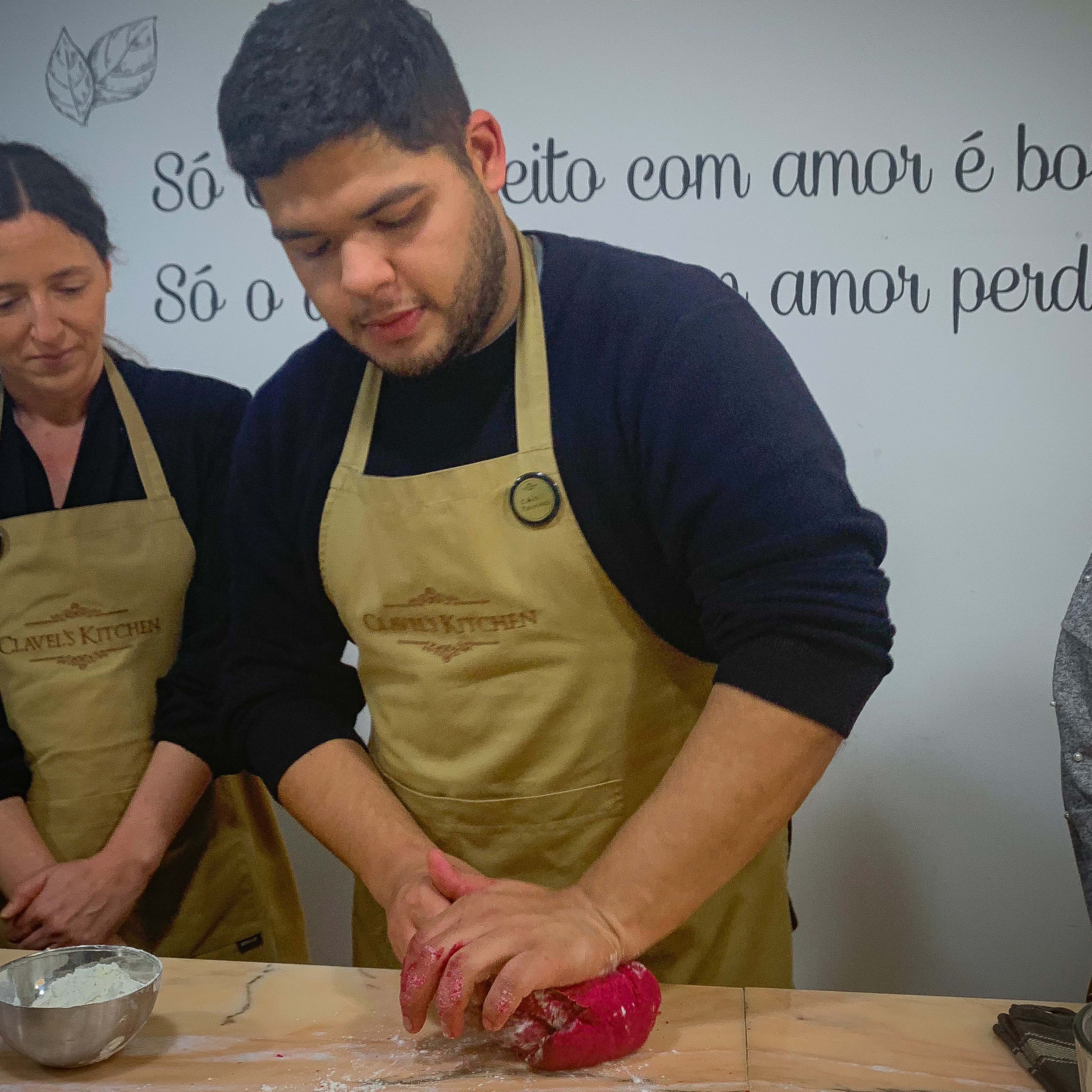 "This is a simple and delicious recipe! The perfect balance between vegetables, carbs and dairy! Treat yourself☺️"
Step 1/ 9

½

green zucchini

30 g

leeks

100 g

portobello mushrooms

50 g

maroon mushroom

5 g

thyme

Chop your ingredients

Step 2/ 9

In a hot skillet, add the olive oil and sauté the zucchini, seasoning with salt and pepper. I prefer to sauté separately, in order to get all of them brown.

Step 3/ 9

When everything is brown, mix all the ingredients in the pan and add the thyme. That's when I added the garlic as well, I leave it to further so I don't overcook it, eventually burning the garlic.

Step 4/ 9

Add the wine whine to deglaze the pan and allow the alcohol to evaporate.

Step 5/ 9

Add the heavy cream and bring the sauce to a simmer.

Step 6/ 9

Add your pasta! The package said to cook my pasta for 10 minutes, I cooked for 9 and finished the remaining minute in the skillet to obtain an al dente pasta.

Step 7/ 9

I got those slides of grana padano using a peeler. Then added to the top of pasta.

Step 8/ 9

Add black pepper, basil and a drizzle of olive oil.

Step 9/ 9

Voilá! Bon appétit!

Enjoy your meal!
More delicious ideas for you