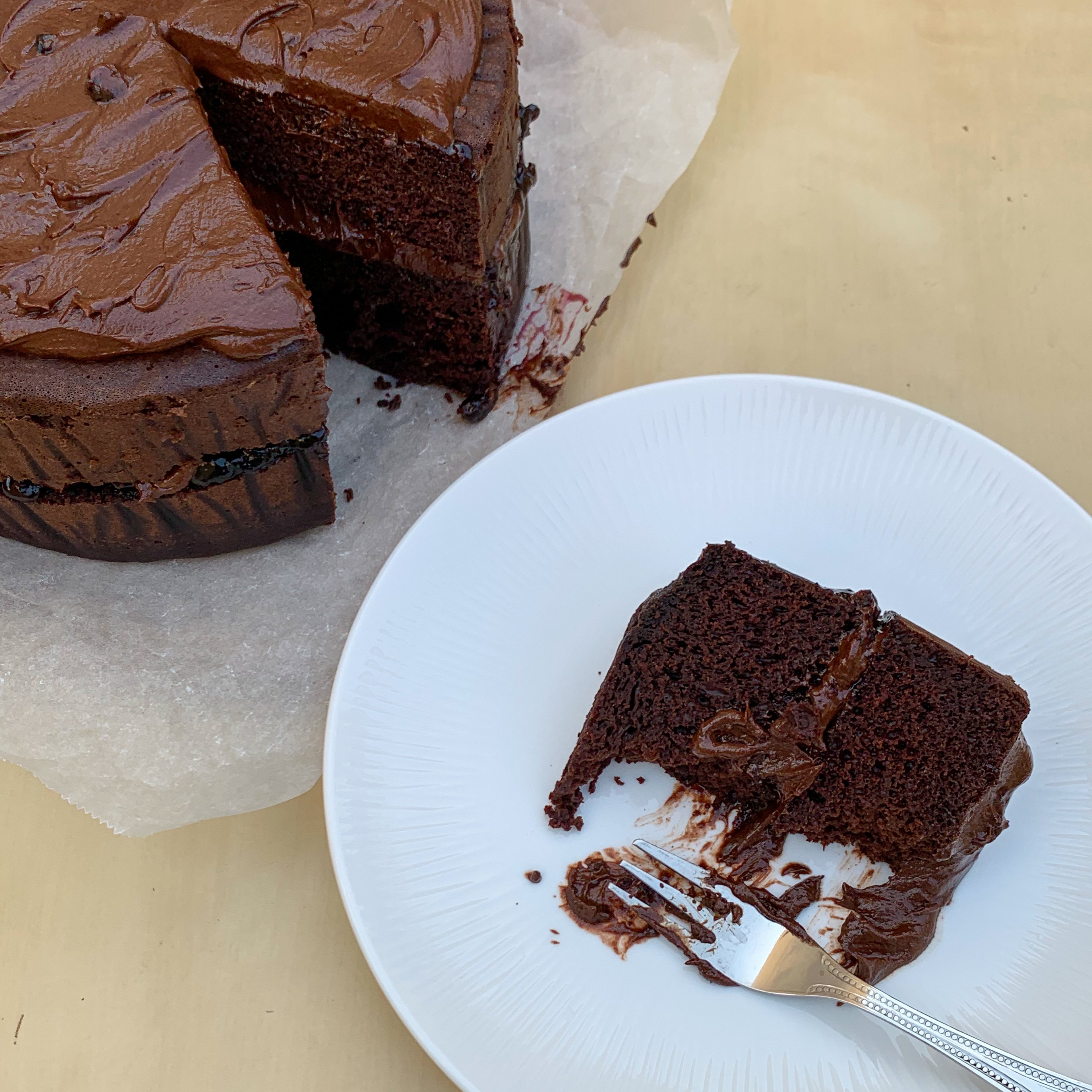 sourdough chocolate cake
"this recipe is perfect if you don't know what to make with your sourdough discard!"
Ingredients
sourdough discard OR starter
Step 1/ 5

75 g

all-purpose flour

93¾ g

granulated sugar

31¼ g

unsweetened cocoa powder

¼ tbsp

baking soda

⅜ tsp

baking powder

⅜ tsp

salt

combine all of your dry ingredients into a large mixing bowl.

Step 2/ 5

1

eggs

83¾ g

buttermilk

25 g

vegetable oil

½ tsp

vanilla extract

30 g

sourdough discard OR starter

next, add in your wet ingredients (excluding the coffee).

Step 3/ 5

lastly, add in the warm coffee and mix until smooth. your batter should look something like this.

Step 4/ 5

pour in your cake batter into an 8-inch baking pan lined with a parchment paper. if using two cake pans, make sure to equally divide the batter in half and reduce the baking time. if using only one pan, the baking time will take about 40-50 minutes.

Step 5/ 5

to make sure your cake is done baking, insert a skewer and see if it comes out clean. if it does, take the cake out of the oven. if the skewer comes out wet, let the cake continue to bake in the oven. make sure to let the cake cool down before adding any frosting. enjoy!

Enjoy your meal!
More delicious ideas for you