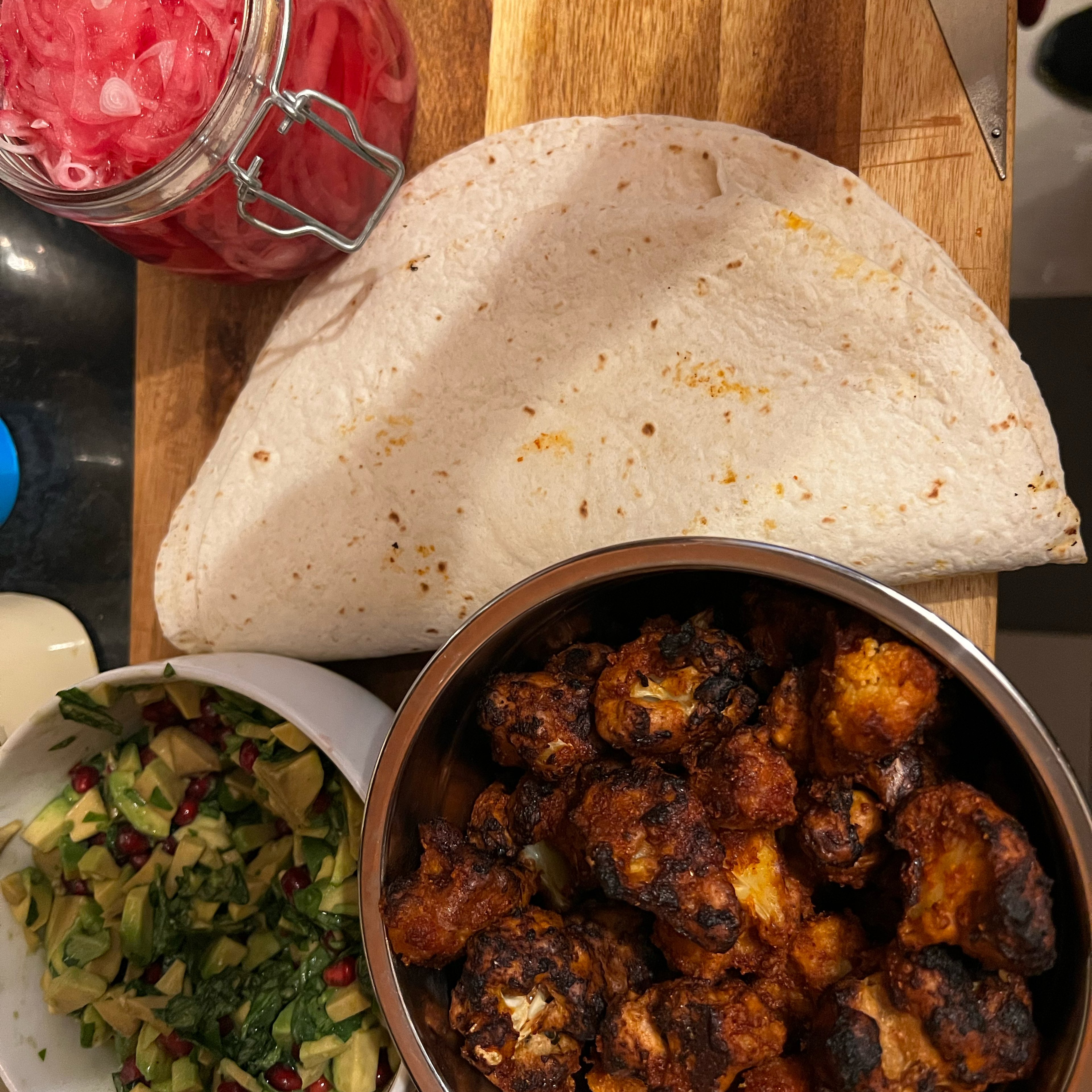 Buffalo Cauliflower Wing Tacos with Pickled Onions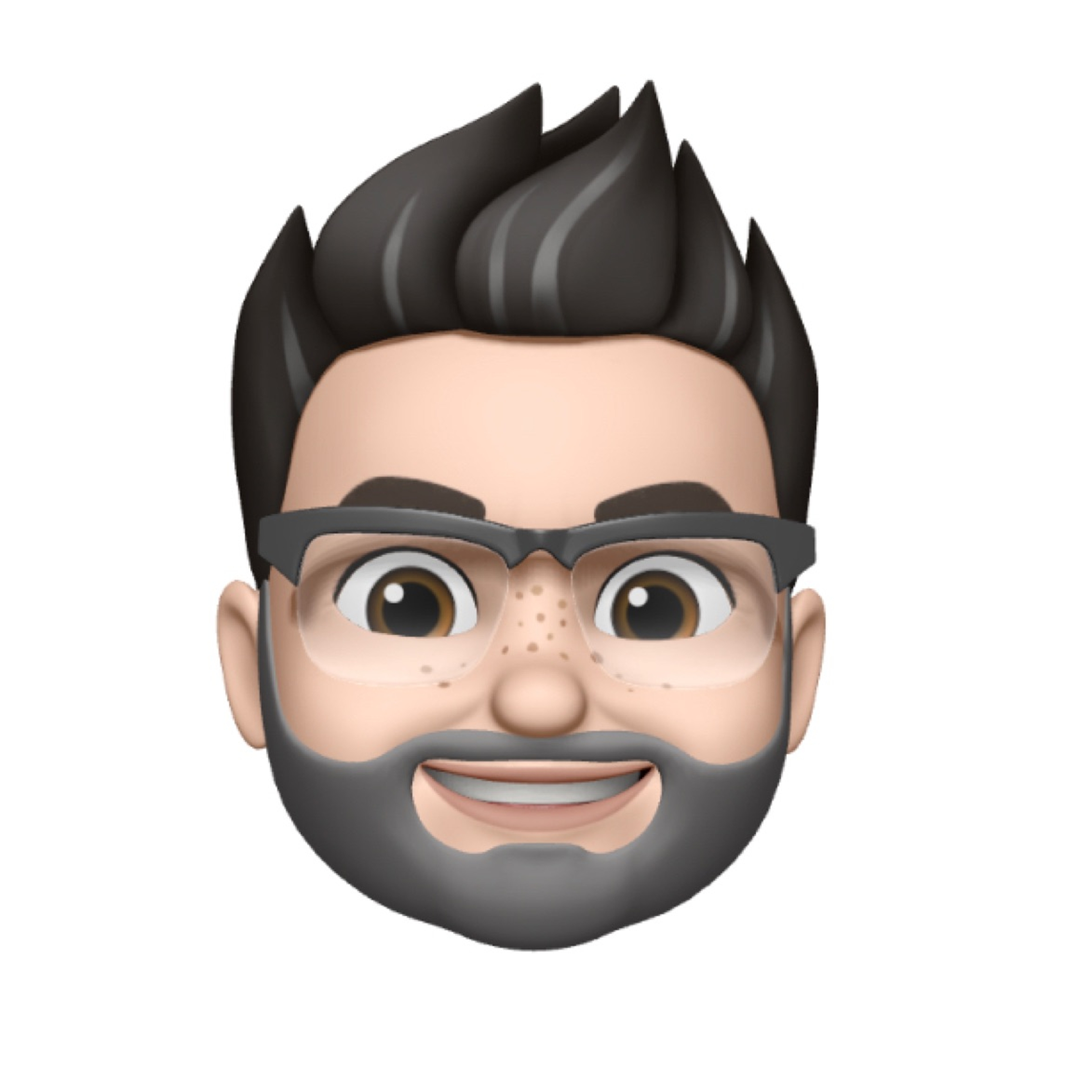 "The contrast of spicy, sweet buffalo cauliflower with pickled onion and perfect guacamole in a warm tortilla equals Taco heaven! I've used an air fryer to get them extra crispy but a normal oven works well too."
Utensils
heatproof bowl, 3 bowls, air fryer
Step 1/ 13

Peel and thinly slice the onion and add to a heatproof bowl.

Step 2/ 13

100 ml

distilled white vinegar

100 ml

water

In a small saucepan, add the vinegar and water together and a large pinch of salt. Bring to a boil then pour over the sliced onion and leave aside to cool. Make sure the onion is fully covered.

Step 3/ 13

Chop the cauliflower head into bite-sized florets removing the tough stalk and outer leaves and only using the florets.

Step 4/ 13

Pick the coriander / cilantro leaves from the stalk,

Step 5/ 13

100 g

flour

180 ml

almond milk

4 tsp

garlic powder

3 tsp

smoked paprika powder

In a large mixing bowl, add the flour, 1 tsp of paprika (save 2 tsp for later) and season with salt and ground black pepper and mix well. Gradually add the milk and mix well to form a batter. Add the cauliflower florets to the bowl and coat them well and evenly in the batter.

Step 6/ 13

Place the cauliflower in an even layer in an air fryer and cook for 15 minutes at a high temperature until nicely starting to roast and smell delicious. If you don't have an air fryer, you can also bake in a pre-heated oven at 200 C for 25 minutes)

Step 7/ 13

2 tbsp

tomato purée

2 tbsp

apple cider vinegar

2 tbsp

maple syrup

1 tsp

chili powder

While that's cooking, make the buffalo sauce. In a clean bowl, mix 4 tbsp of oil, 2 tbsp of water along with 1 tsp of salt along with the remaining 2 tsp of paprika, garlic powder, tomato purée, apple cider vinegar, maple syrup and chilli powder (add a little more or less depending on how spicy you like it). Whisk these together until smooth.

Step 8/ 13

Remove the cauliflower from the air fryer (or oven) into a large clean bowl. Pour in the buffalo sauce and mix well with a spatula or with your clean hands ensuring they're well coated.

Step 9/ 13

Place them back in the air fryer (or oven) and bake for a further 15 minutes or alternatively bake in a preheated oven at 200 C for another 20 minutes.

Step 10/ 13

While the wings are roasting, prepare your taco accompaniments.

Step 11/ 13

2

avocados

2

limes

¾ tsp

almond milk

pepper

Cut the avocados in half and remove the stone. Scoop out the flesh and chop into bite-sized pieces. Finely chop the coriander, leaving half aside for garnish. Add the avocado to a bowl along with a good pinch of salt, a small pinch of ground black pepper and the juice of the limes. Mash to your desired texture of guacamole, chunky or smooth.

Step 12/ 13

Just before serving, pop the tortillas into a warm oven (or one top of the cauliflower in the air-fryer) for 2-3 minutes to warm through

Step 13/ 13

To make up your tacos, for each tortilla, add a layer of mayo, 1-2 tbsp of guacamole, approximately 3 pieces of cauliflower, a little picked onion and the chopped coriander. Enjoy!

Enjoy your meal!
More delicious ideas for you