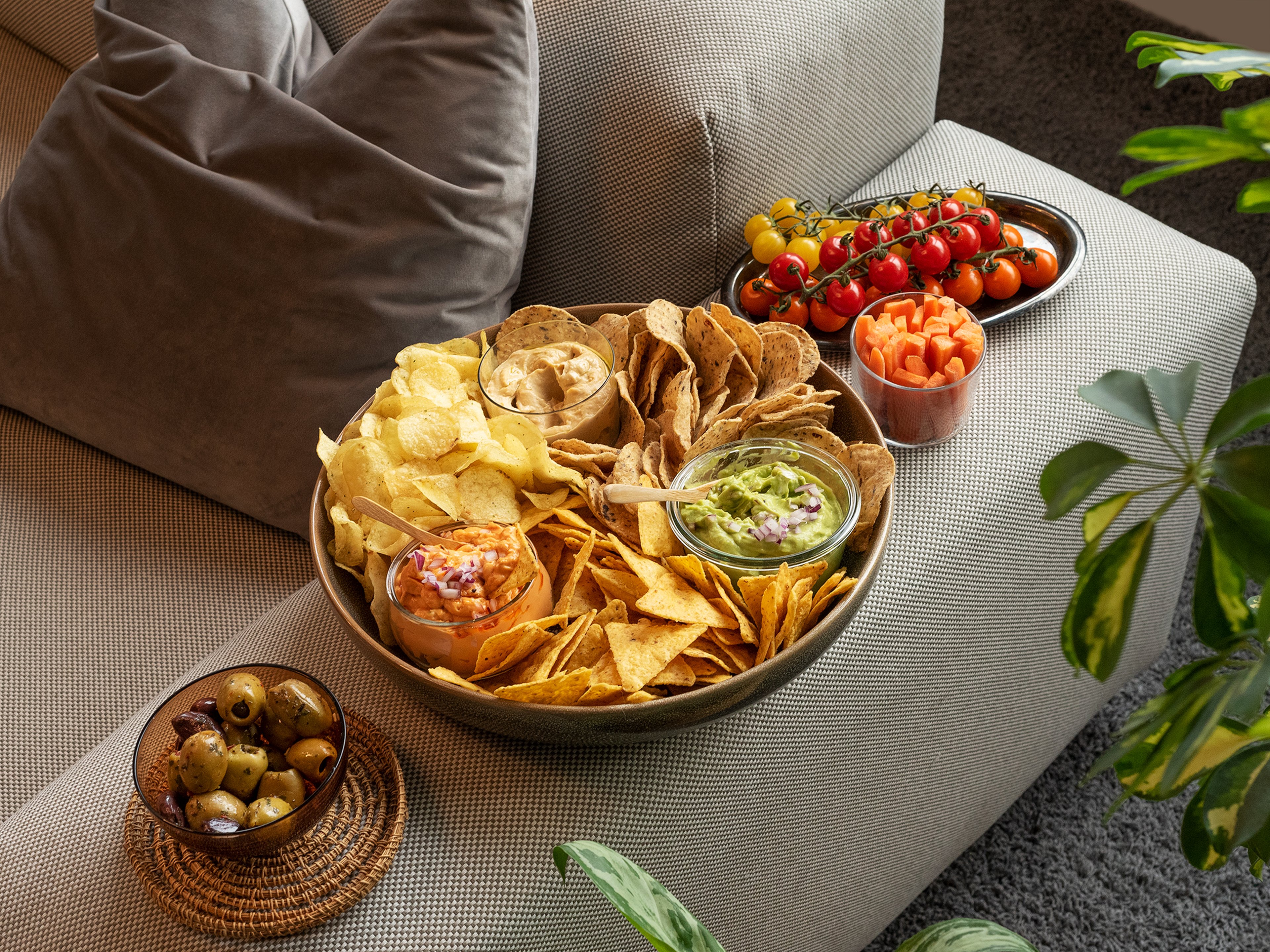 The Best Homemade Snacks for Your Next Movie Night
The perfect movie and snack combo, based on your zodiac sign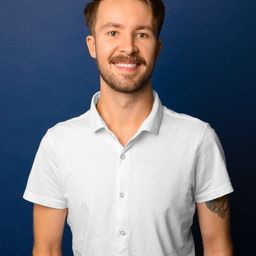 Food Editor at Kitchen Stories
One thing's for sure: we're all spending considerably more time at home at the moment. Getting cozy is just about the best thing we can do, so what better way than to hunker down on the sofa with some homemade snacks.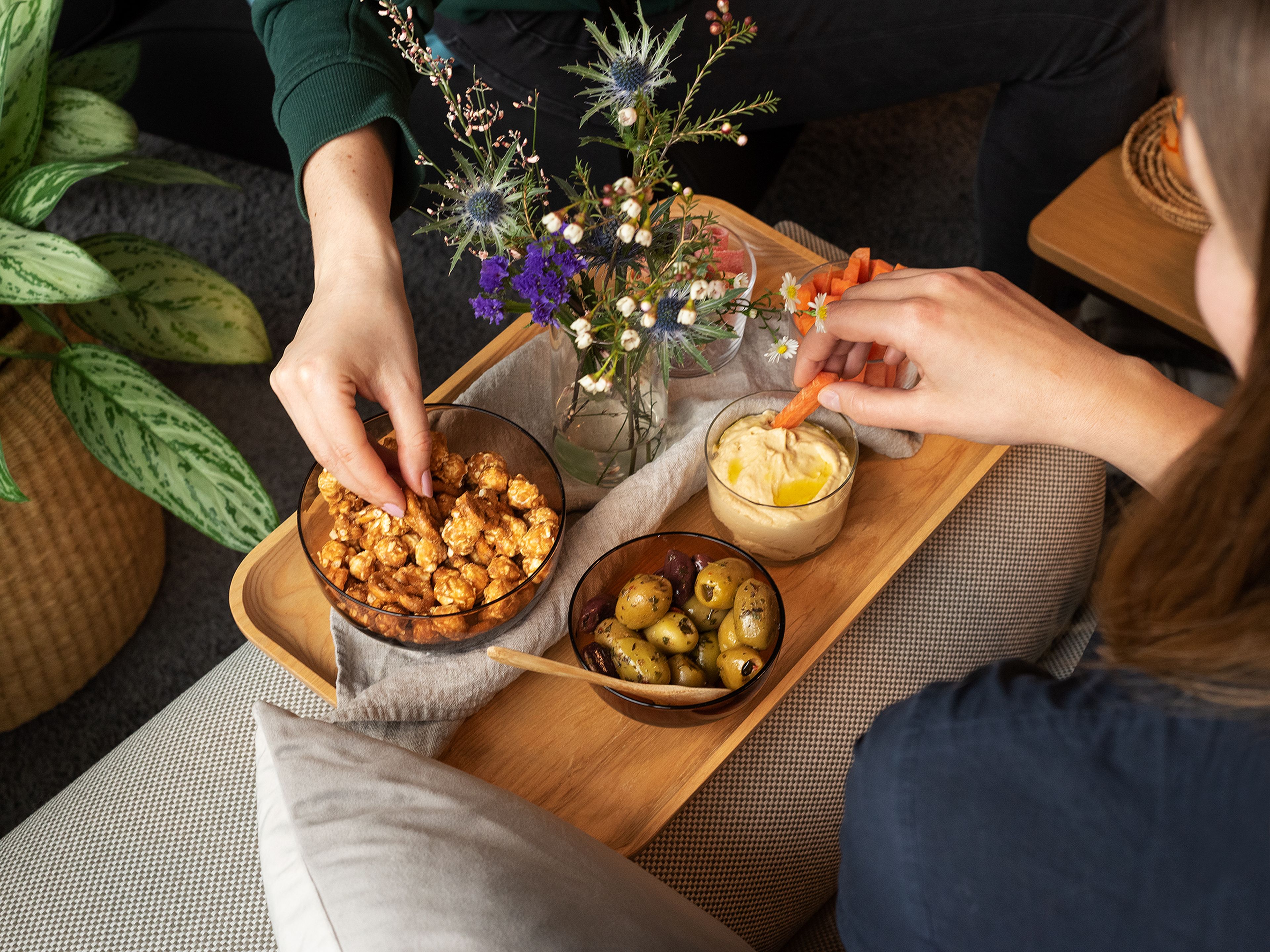 To save you from decision anxiety, we've made things easier by turning to the stars! Here's what to watch and what to snack on, based on your zodiac sign.
Do you resonate with the TV-Match and Snack based on your starsign? Let us know in the comments!
Aries (21. March – 19. April)
According to the zodiac, you are: Adventurous, direct, ambitious, passionate, and self-confident.

Aries, a fire sign, marks the first sign of the zodiac. Born in the beginning of spring, Aries are always focused on new beginnings. Given their affinity with nature and its temperaments, the Netflix series Cooked is the perfect match. The program looks at the ancient relationships that the elements fire, water, air and earth, have had on cooking—letting Aries bring some much-needed nature into their own four walls. To snack on theme, try grilled cauliflower bites with BBQ dipping sauce.

Series: Cooked (currently on Netflix)
BBQ cauliflower bites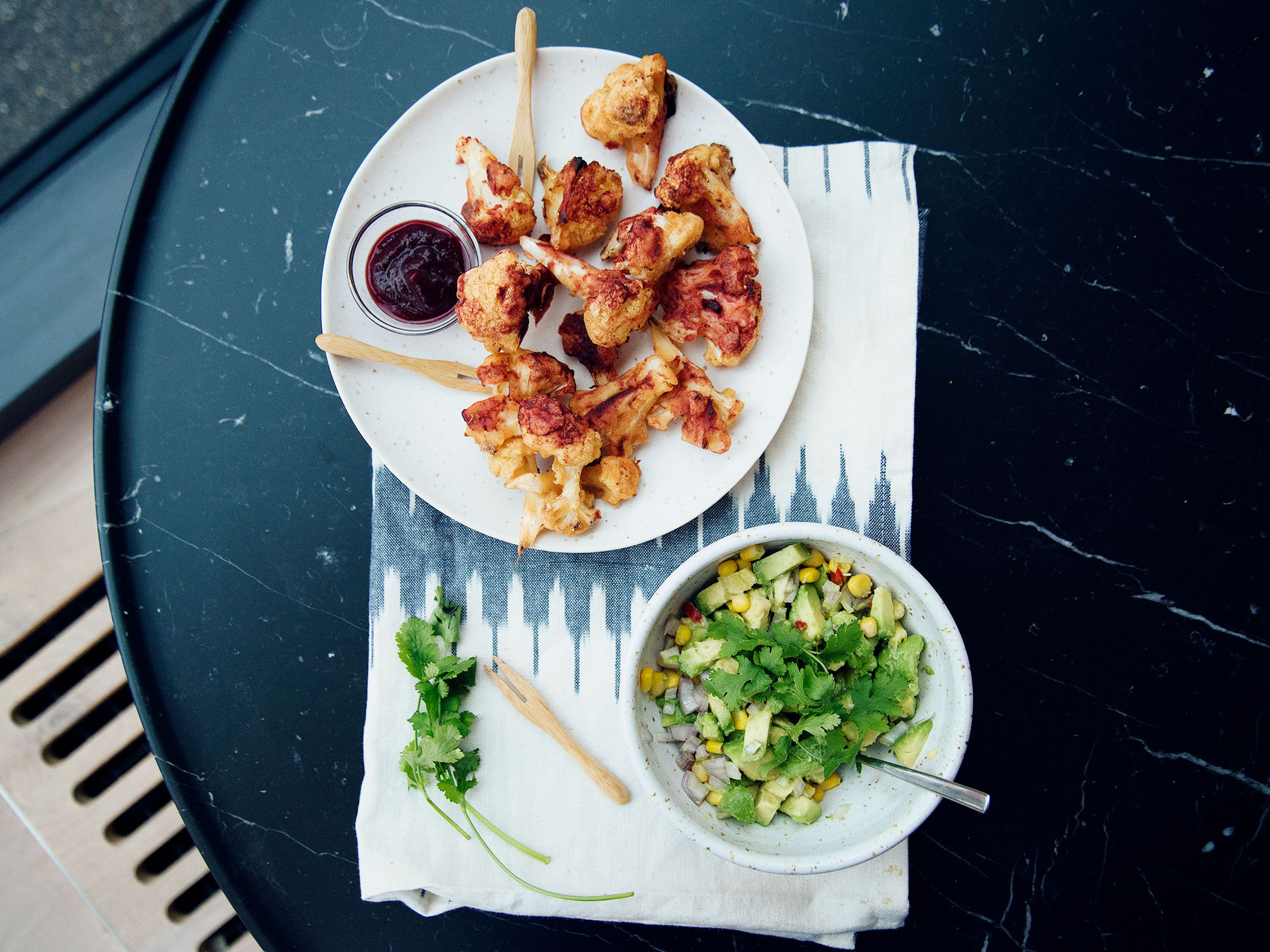 → Go to recipe
Taurus (21. April ­– 20. May)
According to the zodiac, you are: Reliable, easy-going, sensual, creative, and calm. 

The typical Taurus is a true gourmet—out there to enjoy all the beautiful things in life. They not only have a fine palate but also a sense for the look and texture of a meal. In the hit series Salt, Fat, Acid, Heat, Samin Nosrat delves into the nuances of creating flavor in cooking making it the must watch for the Taurus. To snack on? These spicy Korean fried chicken wings with a punchy cucumber side salad balance salt, fat, acid, and heat all in one dish. 

Series: Salt, Fat, Acid, Heat (currently on Netflix) 
Korean fried chicken with cucumber salad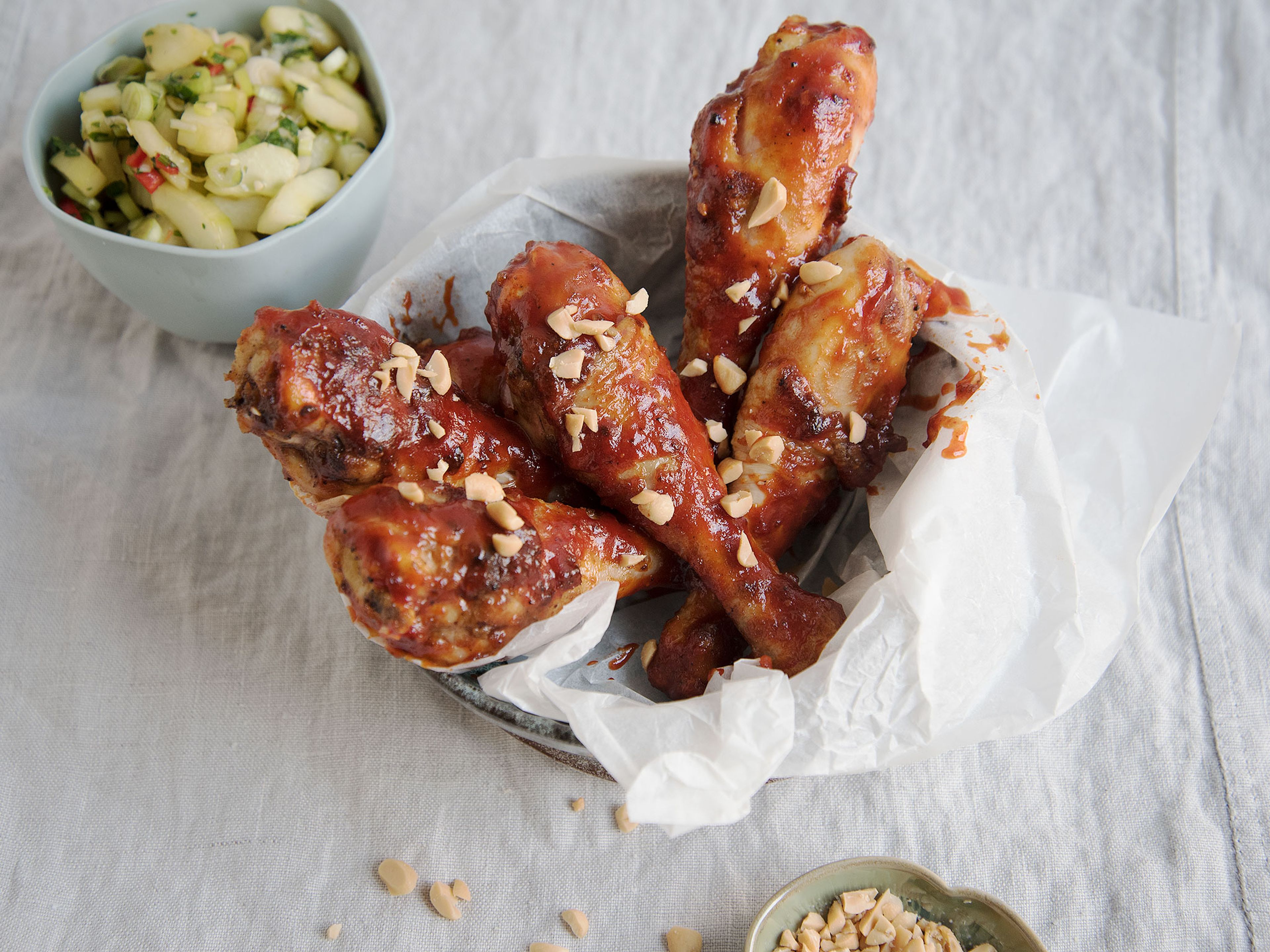 → Go to recipe
Gemini (21. May ­– 20. June)
According to the zodiac, you are: Charming, flexible, cheerful, and sociable.

Geminis need variety! They love keeping things fresh and are especially good at making new friends. So, in times of social isolation, they're in need of a lot of virtual calls and distractions. For a lengthy series marathon (we're talking 8 seasons) we have just the right thing: Gilmore Girls! Since we can't visit 'Luke's Diner' ourselves, it's best to make yourself comfortable in front of the TV, just like Lorelai and Rory—with pizza. To keep things fun, we've got a waffle-iron version here for you. There's no time to try like the present!

Series: Gilmore Girls (currently on Netflix)
Pizza waffles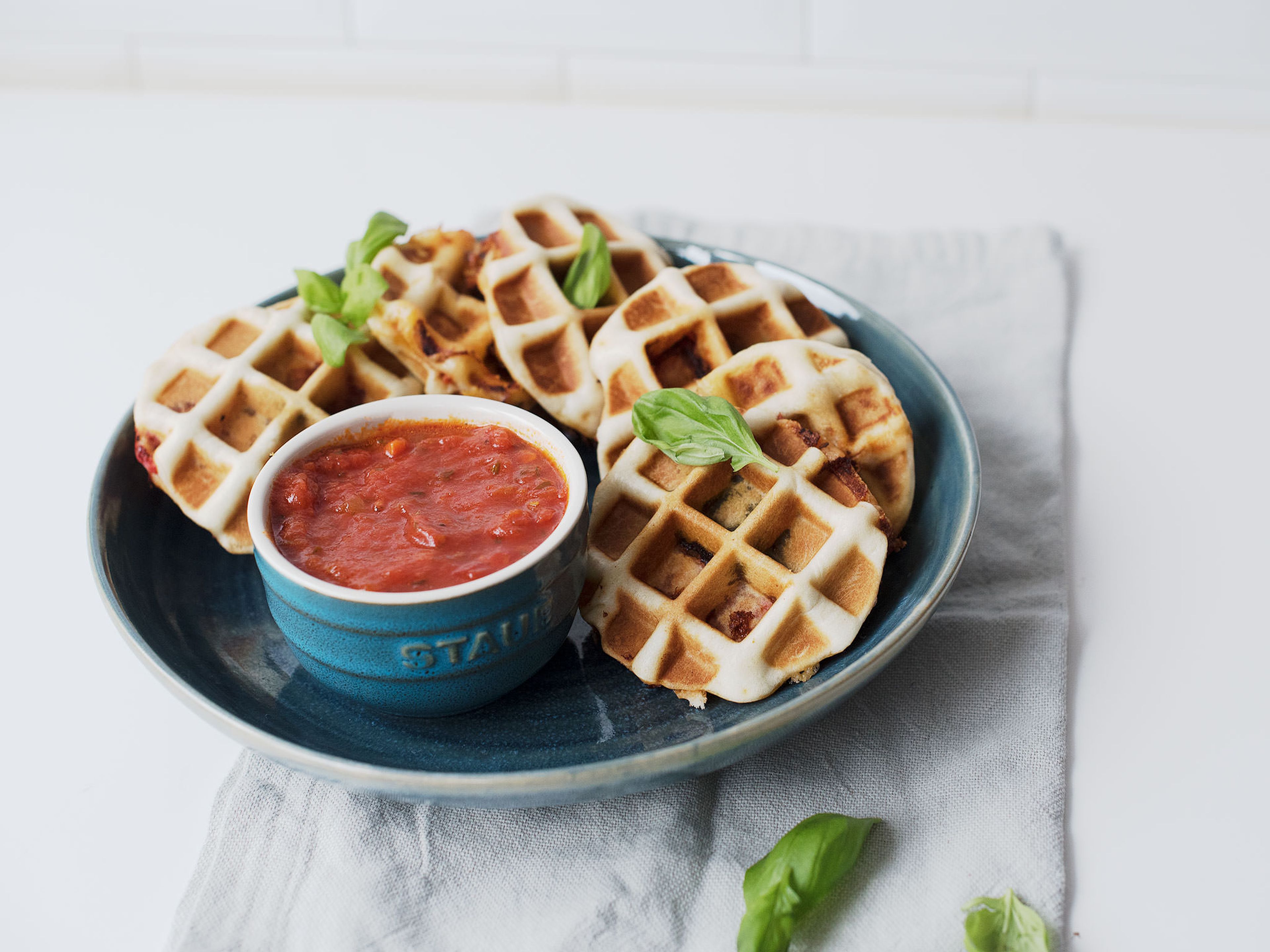 → Go to recipe
Cancer (21. June – 22. July)
According to the zodiac, you are: Empathic, caring, smart, imaginative, and safety-loving. 

Their planet is the moon and their element is water. The typical Cancerian is best described as tough on the outside, soft on the inside. Characterized by their playful bent, they love to be brought back to their childhood. And what better way to indulge in childhood memories than to grab a golden ticket, and join Charlie on his journey through Willy Wonka's chocolate factory? A plate full of homemade chocolate cookies rounds off the perfect movie night here—just take heed while you're making them not to end up with any accidents al a Augustus Gloop.

Movie: Charlie and the Chocolate Factory (currently on Netflix)
Chewy chocolate chip cookies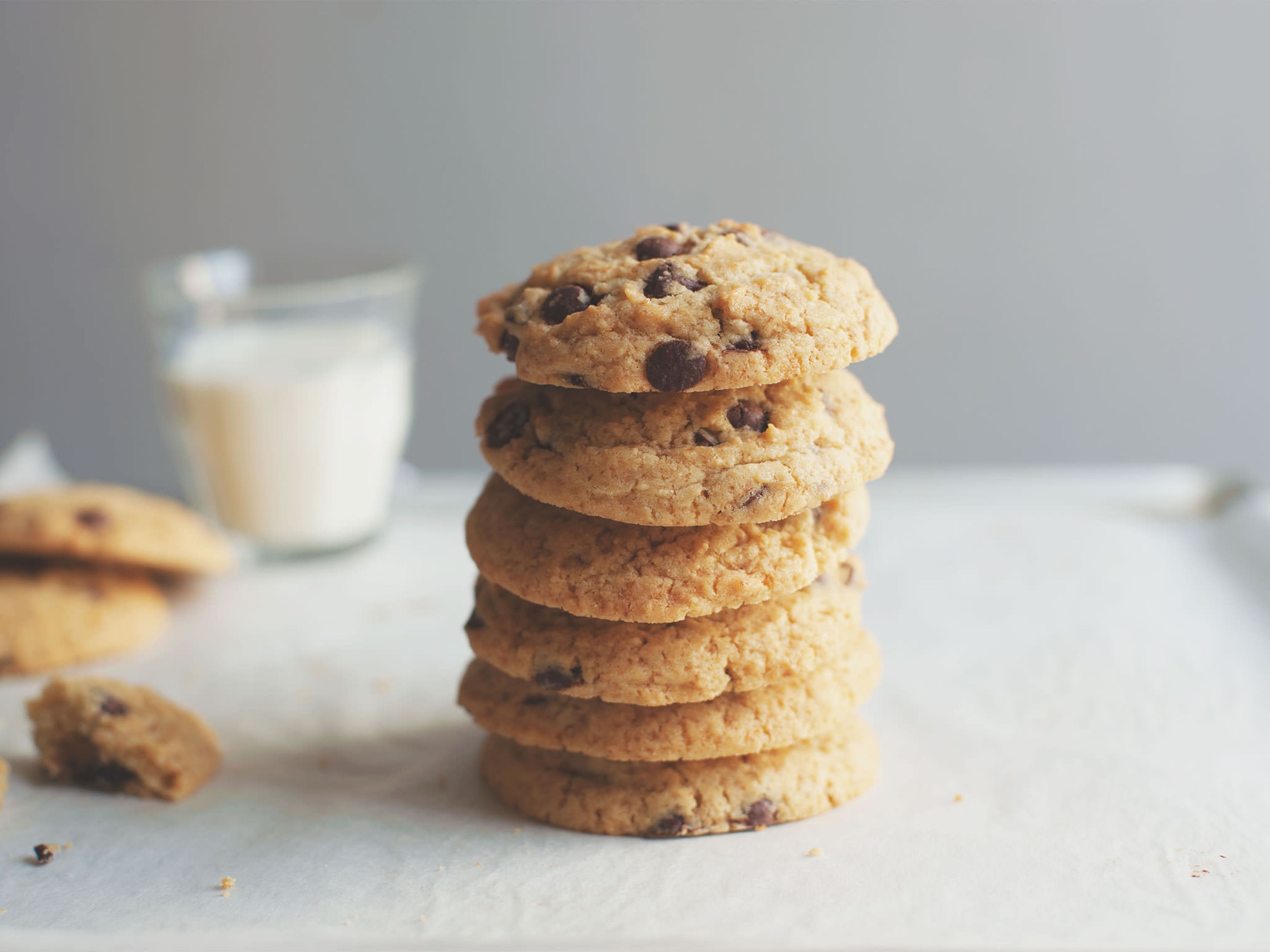 → Go to recipe
Leo (23. July – 22. August)
According to the zodiac, you are: Enthusiastic, charming, energetic, and creative.

Leos are irresistibly attracted to the big stage. The Great British Bake Off, in which amateur bakers compete in a culinary duel, is perfect for the Leo's competitive temperament. There are ten seasons to tune into, so you're set for the next few weeks. And what better treat than decorative rose cupcakes to show off your skills in the kitchen? The only question left is whether you'll move into the finals with them?

Series: The Great British Bake Off (currently on Amazon Prime)
Rose cupcakes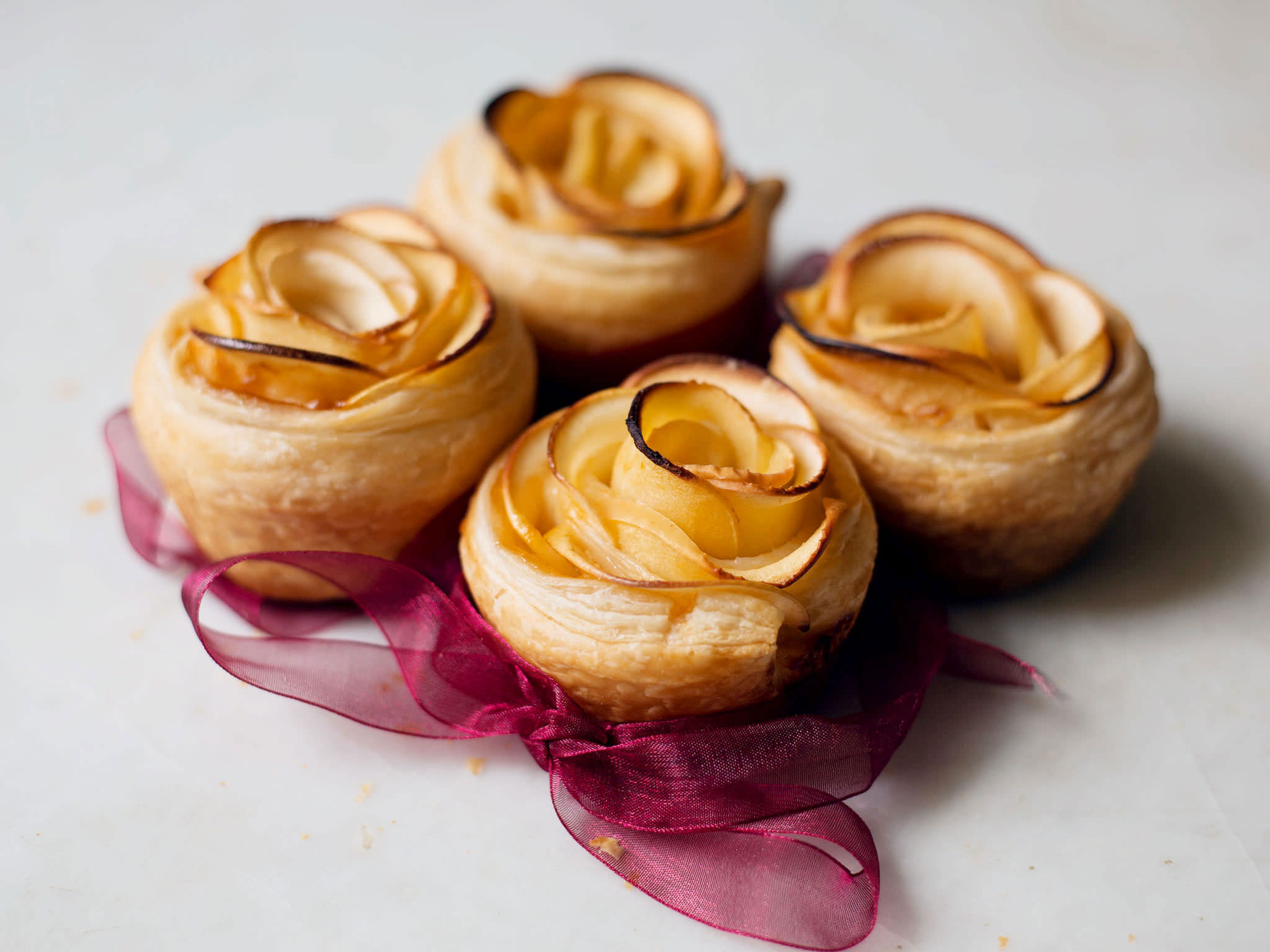 → Go to recipe
Virgo (23. August – 22. September)
According to the zodiac, you are: Multi-talented, precise, skilful, practical, and thoughtful.

No detail escapes the Virgo's eye and they always try to make the best out of every situation. Both at home and at work they always try to achieve their best. So what could appeal to their sharp mind better than an unlikely chef with extraordinary sense of smell and a love of culinary perfection? We're talking, of course, about 'Ratatouille'! But since the French classic is not necessarily suitable as a TV snack, we're having crispy eggplant fries instead - I'm sure Remy would like those, too.

Movie: Ratatouille (currently on Amazon Prime)
Eggplant fries with limey dill dip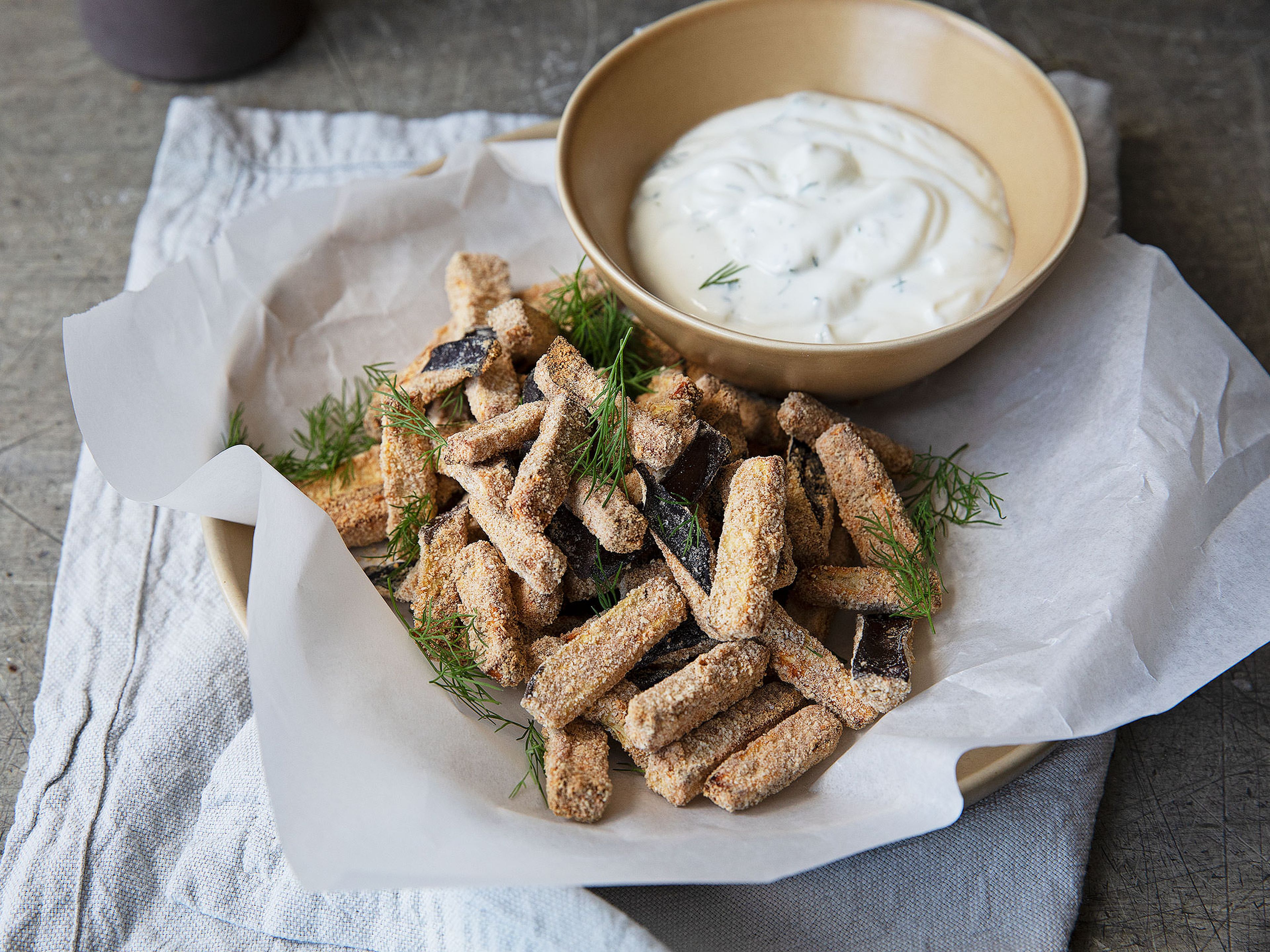 → Go to recipe
Libra (23. September – 22. October)
According to the zodiac, you are: Balanced, cheerful, peacemaking, and imaginative.

Libras love harmony in everyday routine, but are also driven by artistic activities and love the beautiful things in life. So what could be more fitting than to try your hand at authentic pizza recipes in Italy or to go on a trip to Mexico in search of the only true recipe for tacos? Follow chef David Chang's winning itinerary in the documentary series Ugly Delicious?

Series: Ugly Delicious (currently on Netflix) 
Fish tacos with grapefruit salsa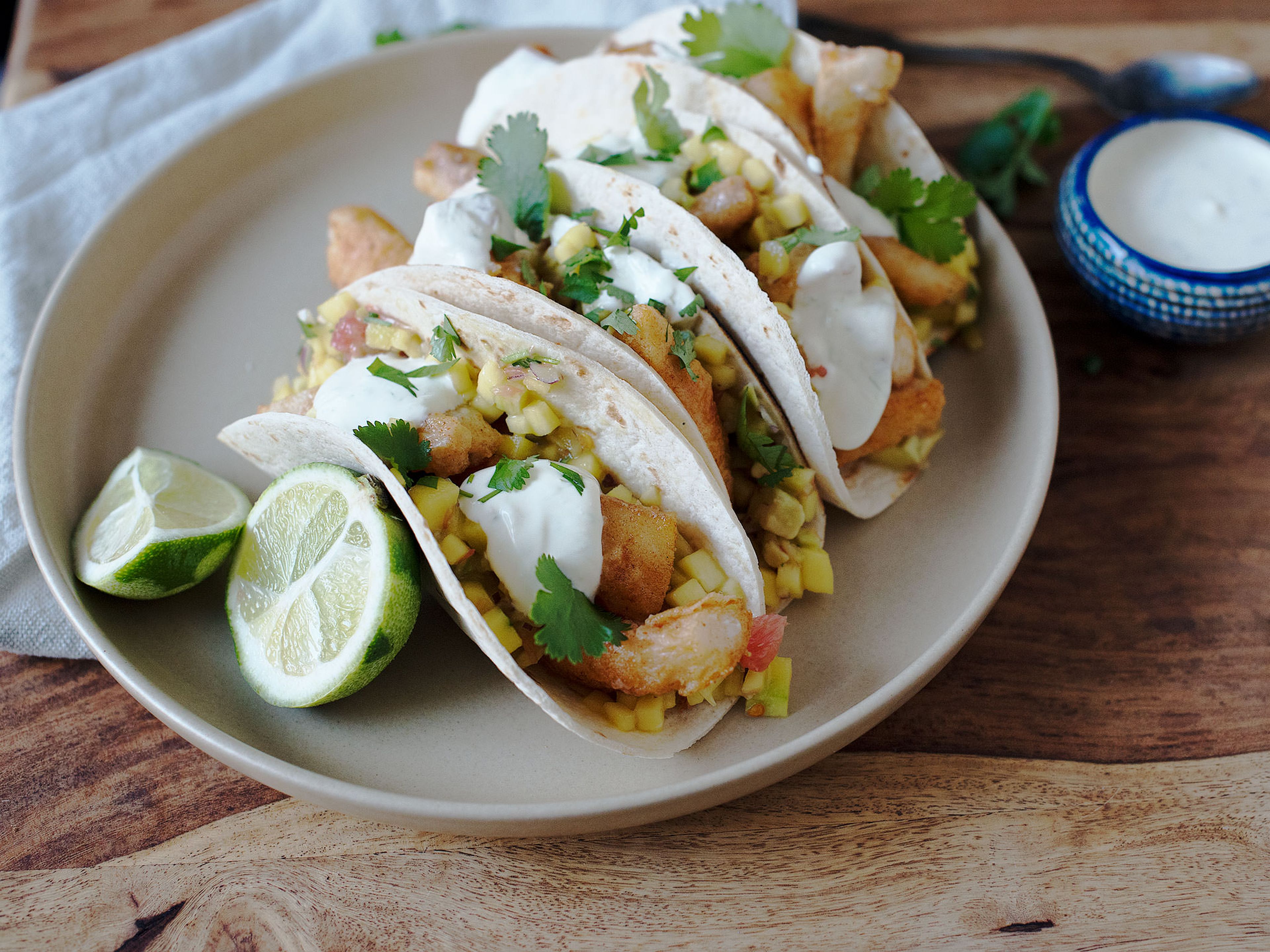 → Go to recipe
Scorpio (23. October ­– 22. November)
According to the zodiac, you are: Purposeful, inquisitive, mysterious, and creative.

Scorpios are never afraid of a challenge in fact, they only truly feel comfortable after they've proven themselves worthy of something. The movie Burnt gives Scorpios all the challenge and excitement that they crave deep down. The snack? It's something that requires some culinary finesse—so get ready!

Movie: Burnt (currently on Amazon Prime)
Mini carrot cakes with stewed apples and chocolate eggshells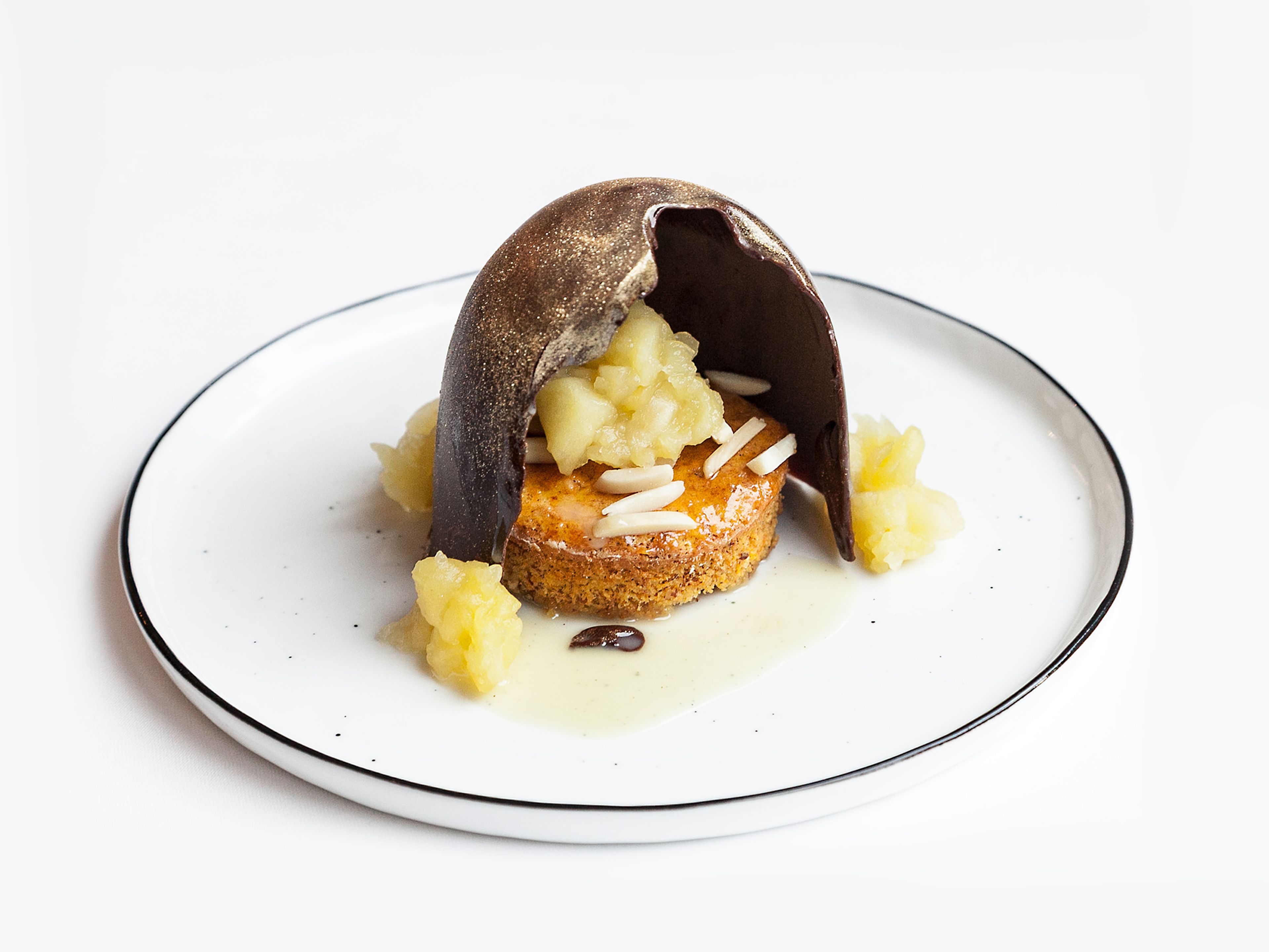 → Go to recipe
Sagittarius (23. November – 22. December)
According to the zodiac, you are: Active, enthusiastic, spirited, and intuitive. 

Sagittariuses are hungry for adventure. They are freedom-loving and often take to daydreaming. Chronicling chefs and recipes from all over the world, Chef's Table offers Sagittariuses exactly that. Though our recipe may not quite be as sophisticated as Chef Massimo Bottura's famous tortellini, we've got a slightly-more approachable, but still as snackable, casserole.

Movie: Chefs Table (currently on Netflix) 
Tortellini Casserole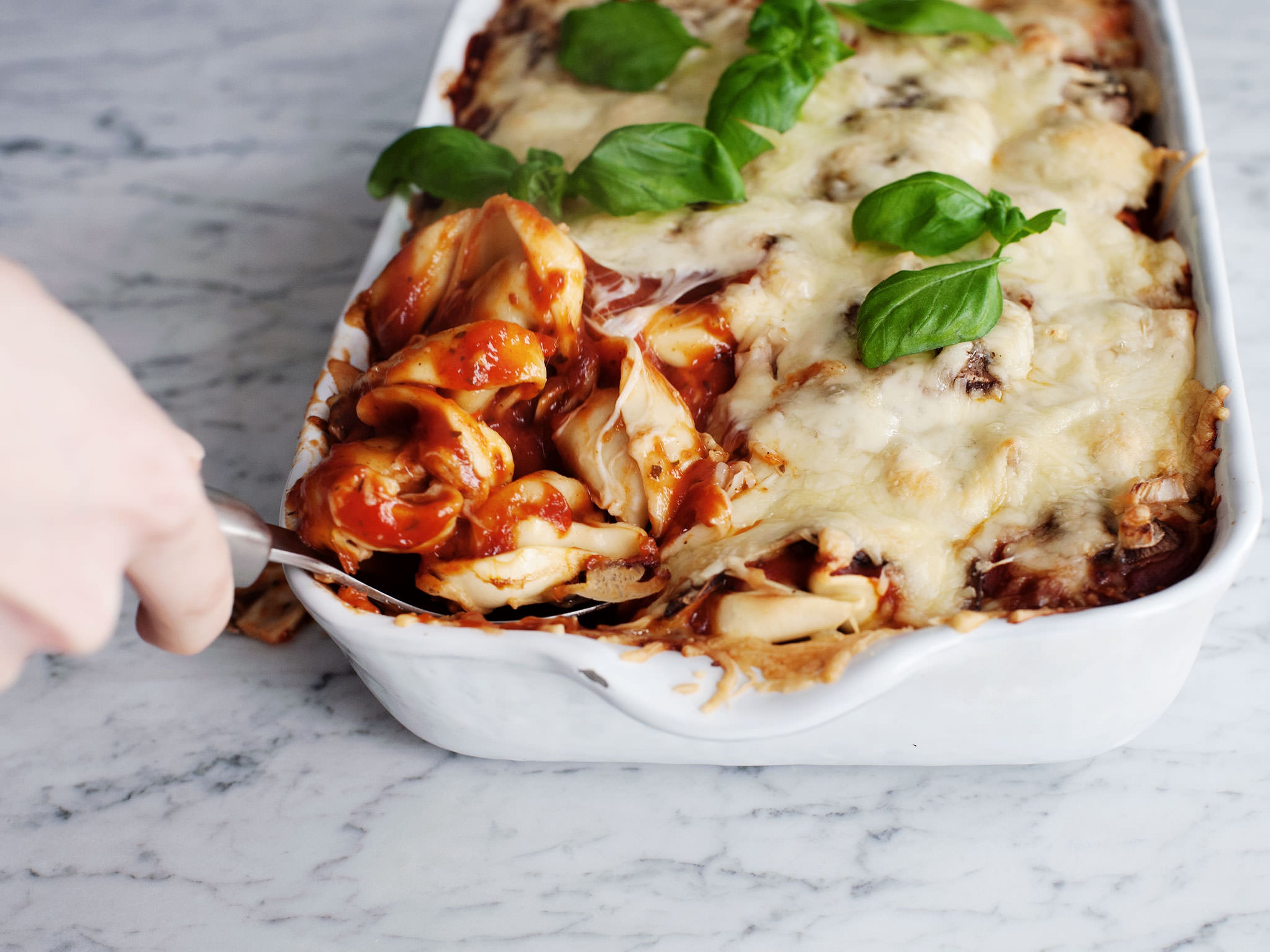 → Go to recipe
Capricorn (22. December – 19 January)
According to the zodiac, you are: Down-to-earth, careful, thorough, and full of ideas. 

Their planet is Saturn and their element is the earth. Capricorns love a solid foundation and short-lived trends do not interest them at all. They appreciate lasting quality, so what could be more appropriate than a French classic from the 90s? The charming film American Cuisine is both entertaining and timeless, is best enjoyed especially with the most traditional of all film snacks: popcorn. But to make sure you don't get bored—we've got a little vanilla upgrade.

Movie: American Cuisine (only on DVD)
3-ingredient vanilla popcorn balls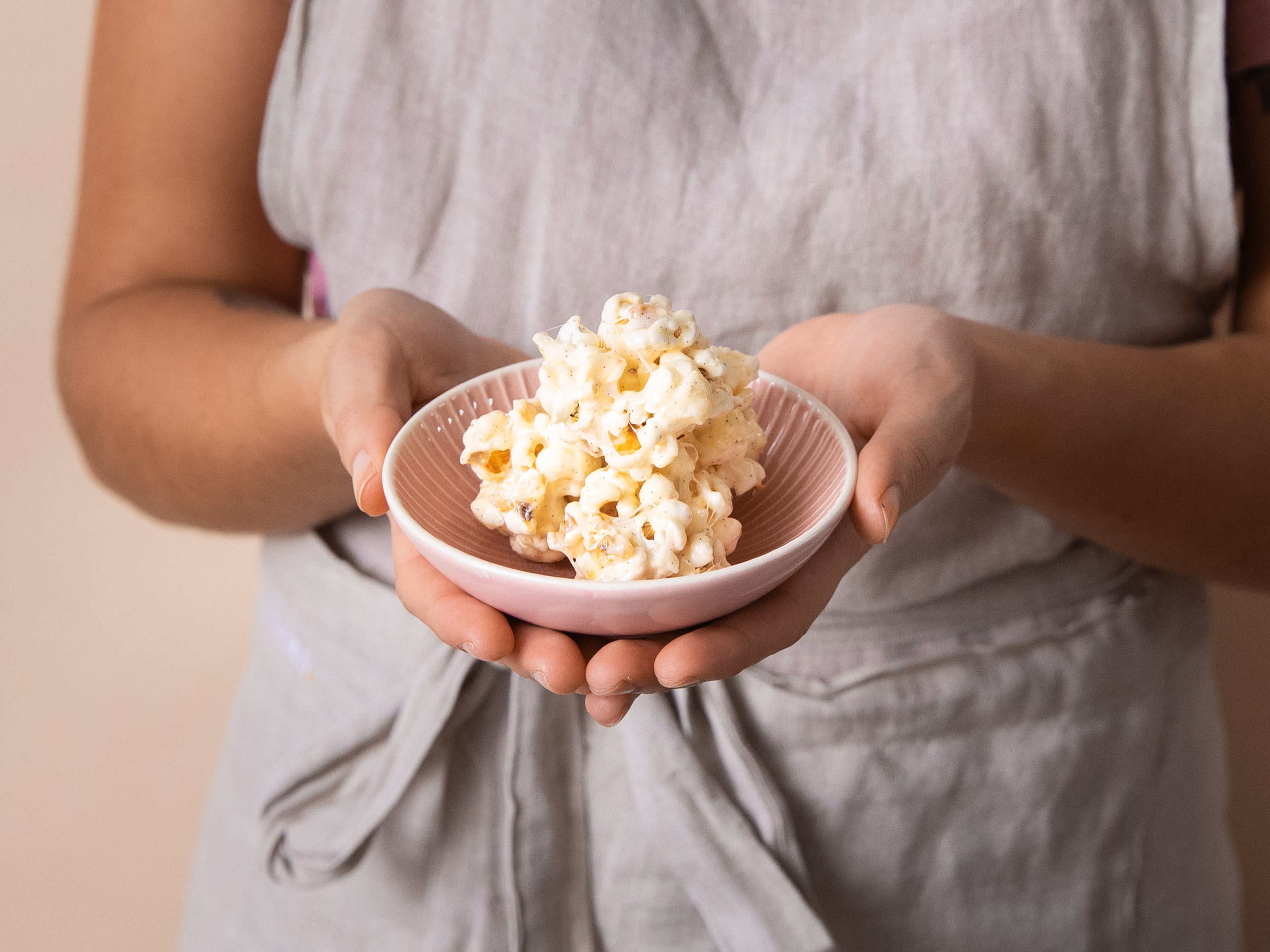 → Go to recipe
Aquarius (20. January – 18. February)
According to the zodiac, you are: Inventive, captivating, unconventional, and versatile.

Aquarians are never boring, they like things to be extraordinary. You're never in for a boring ride with them. They are fascinated by modernity and prove to be true visionaries. We were willing to bet that the Julia Child was an Aquarius—but no, she was actually Leo. Nevertheless, this stirring film of two extraordinary women is just the thing for you, of course only genuine with a French classic. Remember Julia Child's words: 'If you're afraid of butter, use cream.'

Movie: Julie & Julia (currently on Netflix) 
Crêpes Suzette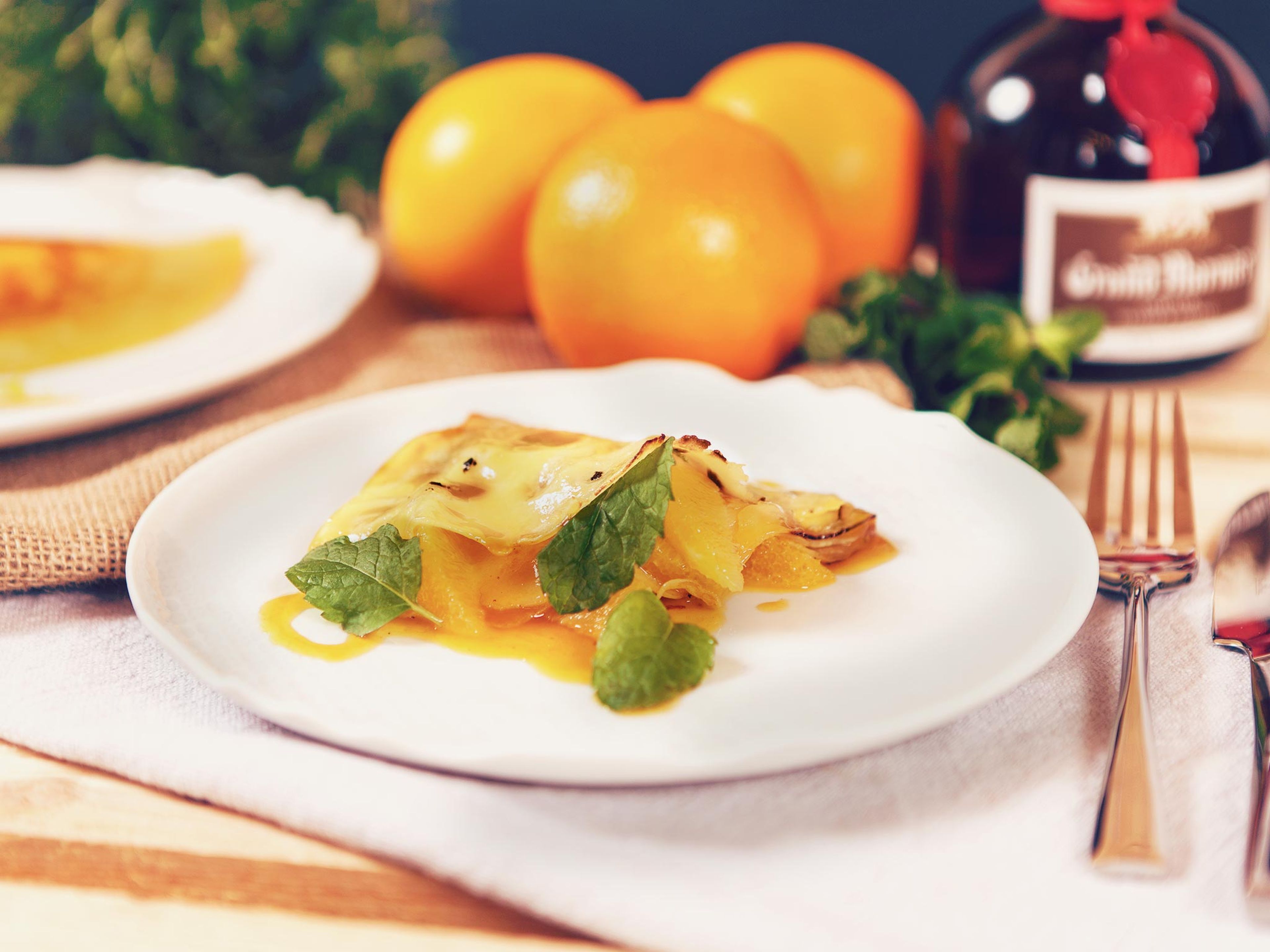 → Go to recipe
Pisces (19. February – 20. March)
According to the zodiac, you are:  Charming, soulful, romantic, and imaginative. 

Pisces live off their own imaginations. So, for the dreamy Pisces among us the romantic drama Chocolat is just the right thing to tune into for a cozy movie night. The snack is a no brainer—melt in the mouth chocolate truffles. Bon appetit!

Movie: Chocolat (currently on Amazon Prime) 
Chocolate truffles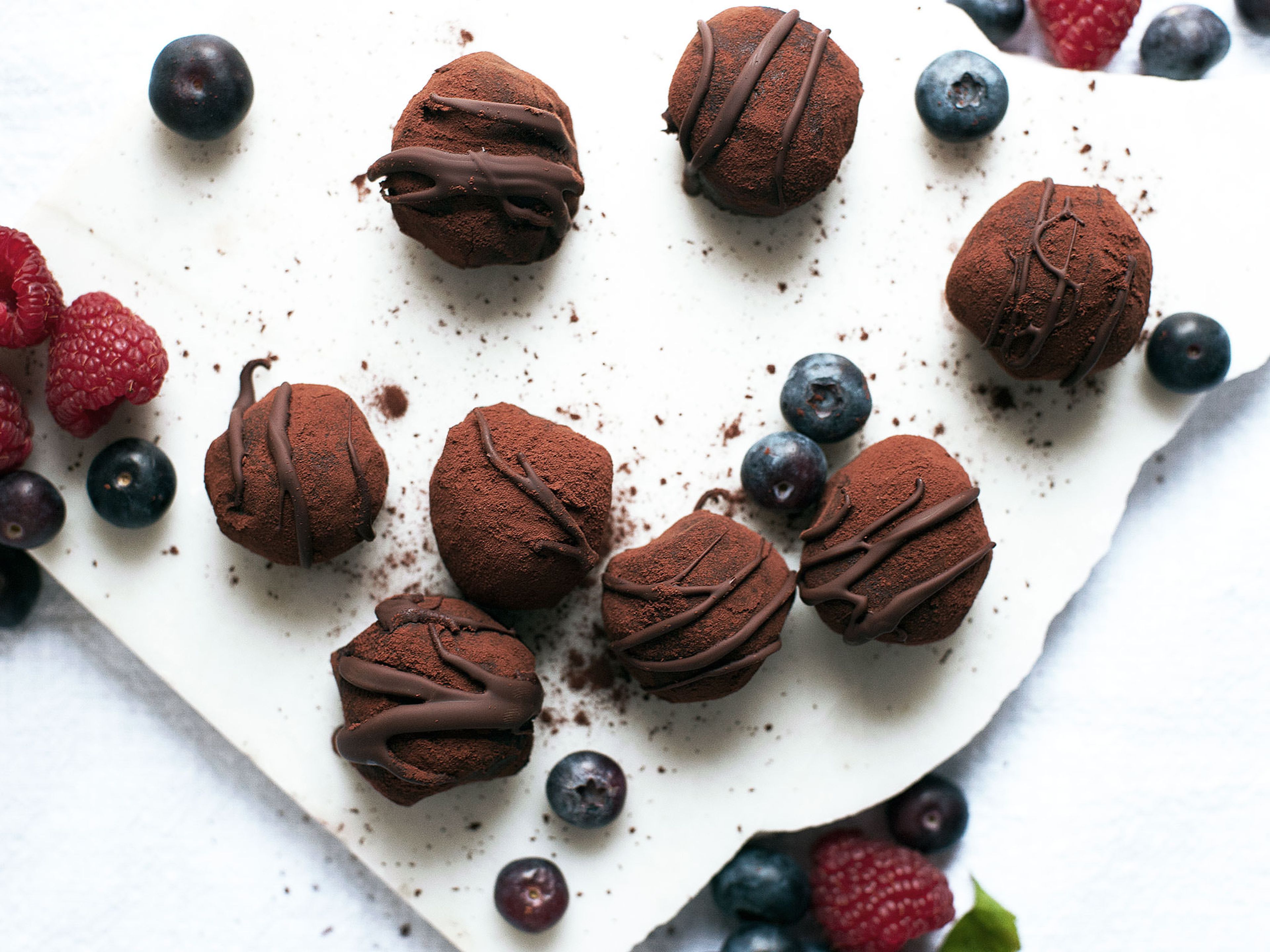 → Go to recipe
Published on March 29, 2020
More delicious ideas for you